AOL: 10-year-old Wash. Boy Defends Mom With BB Gun (VIDEO)
you go little guy! LOL
what a brave little boy!
also, here's a really good one from RJ this morning. I don't know how many times I hear that sort of attitude from people who should really know better. Good reading.
EconomistsView: Social Insurance and Unemployment: Do People Deserve Poverty?
- Casey Mulligan
claims
that social insurance is a big reason that unemployment is so high: it takes only a small fraction of people who react to a generous safety net by working less to create millions of unemployed. I suspect that employment cannot return to pre-recession levels until safety-net generosity does, too.A comment from
this post
responding to Casey Mulligan takes on this claim: I'm sure my daughter connived to get herself laid off at Peet's Coffee just as her health insurance would have kicked in and live on $98 a week, far less than she would have brought in in wages, and not even enough to pay her $500 a month rent. The idea that the unemployment problem is due to lack of effort on behalf of the unemployed rather than a lack of demand is convenient for the moralists, but inconsistent with the facts. But what really irks me is the implicit moralizing, the idea that people deserve to be thrown into poverty. Someone who gets up every day and goes to a job day after day, often a job they don't like very much, to support their families can suddenly become unemployed in a recession through no fault of their own. They did nothing wrong -- it's not their fault the economy went into a recession and they certainly couldn't be expected to foresee a recession that experts such as Casey Mulligan missed entirely.
Thanks to RJ at
Global Glass Onion
and the Ozarker at
Conflicted Doomer,
for their contributions and help. Be sure to check out their great blogs today!.
Global Conflict
LegitGov: Israel threatens to cut off power, water to Gaza
CBS: Egypt votes: Shaky 1st step toward democracy
Guardian: Pakistan orders US to leave 'secret' airbase in row over deadly Nato assault
Guardian: China supports Pakistan in row over Nato border attack
Time: Afghanistan: Fire from Pakistan Led to Attack
WSJ: Iran Moves to Expel British Ambassador
WashintgonPost: Powerful bomb blast kills 3, hurts 27 in southern Philippines hotel packed with wedding guests
Telegraph: Helmand district to be handed over to Afghan forces
WashingtonPost: US to investigate deadly NATO airstrike in Pakistan
NYT: Arab League Punishes Syria Over Violent Crackdown
Guardian: Britain unites with smaller countries to block US bid to legalise cluster bombs
Guardian: Activists accuse Mexican president of war crimes in drug crackdown
Time: The Arabs Gang Up Against Syria: Stop the Killing or Foreigners May Intervene
SOTT: BEST OF THE WEB: Media lies are pretext for another 'humanitarian war': Protest in Syria - Who Counts the Dead?
CNN: Pakistan's prime minister issues a warning to U.S.
TheAtlantic: A Hot Flash in the Cold War With Pakistan
- A NATO attack kills 24 Pakistani soldiers and Pakistan responds by closing U.S. supply routes into Afghanistan.
SeattlePI: Iraq emerges from war a society divided by sect
CNNMoney: Iran oil targeted by Obama sanctions
OWS
NPR: Occupy LA Seems Set To Stay As Deadline Comes
LAT: Occupy LA: Arrest deadline extended to 4:30 am
Hosted: 3 arrests as police clear Occupy LA protesters
Hacker News
BusinessInsider: Hackers Stole $2 Million From AT&T And Sent It To A Saudi Terrorist Group
- Four people have been arrested in the Philippines for funneling $2 million from AT&T to a Saudi terrorist group, reports TG Daily.
SecurityWeek: Hungarian Hacker Pleads Guilty After Hacking into Marriott Computers and Extorting Job in Company's IT Department
Financial News
CharlesHughSmith: Just a Holiday Reminder: Black Friday Is Utterly Meaningless
Mish: In Fiery Protest Against Fractional Reserve Lending, Disgruntled Ex-Employee of Chairman of Rural Bank of New Zealand Sets Car on Fire in Mall
LAT: Parties look to payroll tax deal after collapse of deficit talks
NYT: For a Weekend, at Least, Retailers See Record Numbers
LAT: Predictions of an economic collapse in China are in vogue
- Once-unbridled optimism is giving way to fears that slowing GDP growth, rising public debt and stubbornly high inflation are signs of bigger problems to come.
DetroitFreePress: The myth of Cyber Monday
Telegraph: IMF drawing up £500bn package to save Italy, Spain and the euro
The International Monetary Fund is being lined up potentially to help Italy and Spain amid growing fears that a European rescue scheme will not be able to prop up the countries.
NYT: Banks Build Contingency for Breakup of the Euro
WSJ: Euro Zone Weighs Plan to Speed Fiscal Integration
Zerohedge: Moody's: "The Probability Of Multiple Defaults By Euro Area Countries Is No Longer Negligible"
Reuters: Germany, France plan quick new Stability Pact
Economist: House of horrors, part 2
- The bursting of the global housing bubble is only halfway through. MANY of the world's financial and economic woes since 2008 began with the bursting of the biggest bubble in history. Never before had house prices risen so fast, for so long, in so many countries. Yet the bust has been much less widespread than the boom.
Bloomberg: IMF Readying Loan of as Much as $794 Billion for Italy, La Stampa Reports
CEPR: The Philanthropy of the Rich Does Have a Cost
- The NYT
reported
on a new philanthropic trend among the wealthy, where rich people try to use their money to deliberately influence public policy in part by funding pilot programs that can serve as a model for larger public programs. At one point the article refers to funding for various education projects in New York and Newark and told readers: "Officials in New York and Newark say the money from private sources will not replace existing public programs, but will instead allow rapid experimentation with new approaches to old and seemingly intractable problems, at no cost to taxpayers." Actually, the money that wealthy people donate to philanthropies does carry a cost to taxpayers. It is deducted from their taxable income or the estates that they would pass on to their heirs. Depending on the relevant tax rate, the dollars contributed to philanthropies by the wealthy could lead to losses of government revenue of as much as 50 percent of the money contributed.
DesdemonaDespair: Nouriel Roubini, aka 'Dr. Doom', names variants of possible eurozone collapse
EconBrowser: Worries continue
- If you're prone to worry about where the economy's headed, last week's developments weren't very reassuring.
Zerohedge: Venezuela Repatriates 'People's Gold' Due to Gold's 'Historic', 'Symbolic' & 'Financial' Value
NYT: New Reports Warn of Escalating Dangers From Europe's Debt Crisis
IBTimes: Wall Street Pay Could Fall 30%: Report
Peak oil and Energy News
LegitGov: Iraq Signs Final $17.2 Billion Shell Gas Deal
TheOilDrum: A Reality Check on Oil Supply For Newt Gingrich
Commodities/Metals
BlackListedNews: Hugo Chavez Brings First Shipment of Gold to Venezuela From Foreign Vaults as Global Economy Slides
Mineweb: Peruvian police break up protest at Newmont gold mine
Mineweb: Mining quietly happy about New Zealand election outcome
Environmental News
M 4.7, Mid Indian Ridge
NatGeo: "Great Dying" Lasted 200,000 Years
- Wildfires, disappearing oxygen helped kill off 90 percent of all life on Earth.
Hosted: Receding floods reveal crocs lurking in Bangkok
ScientificAmerican: Price on Carbon Failing to Reduce Greenhouse-Gas Emissions
ExtinctionProtocol: Planetary climate chaos: Strong wind storms wreak havoc across the globe
DesdemonaDespair; Climate change hits Africa's poorest farmers – Agricultural output must triple by 2050 to meet growing needs
SeattleTimes: Climate negotiations open, focus on emissions cuts
- Global warming already is causing suffering and conflict in Africa, from drought in Sudan and Somalia to flooding in South Africa, President Jacob Zuma said Monday, urging delegates at an international climate conference to look beyond national interests for solutions.
America in Decline
Wonkette: 'Black Friday' Champs Walk Over Dying Man To Buy Target Crap
AOL: Rocrast Mack Murder At Alabama Prison Followed Trail Of Violence By Guards
MONTGOMERY, Ala. -- Late on the night of August 4, 2010, a badly beaten young man arrived at the trauma ward of Jackson Hospital here. Although the patient was hardly a flight risk, security was tight and prison guards crowded into the emergency room as doctors began treatment.
The patient's limp body spoke to the savagery of an assault that had left deep contusions on his legs and torso, and inflamed knots bulging from his head and face. He was unresponsive, with fixed and dilated pupils, and doctors quickly diagnosed a traumatic brain injury. Only a ventilator kept him alive. He never regained consciousness and died the next day.
Cryptogon: The Future of Airport Security: Thermal Lie-Detectors and Cloned Sniffer Dogs
TruthOut: Hunger in America, By the Numbers
Travis Waldron and Pat Garofalo, ThinkProgresss: "Last year, 17.2 million households in the United States were food insecure, the highest level on record, as the Great Recession continued to wreak havoc on families across the country. Of those 17.2 million households, 3.9 million included children. On Thanksgiving weekend, here's a look at hunger in America, as millions of Americans struggle to get enough to eat in the wake of the economic crisis."
Cryptogon: PayPal's Links to Palantir, a Metasearch Technology Used by Intelligence, Law Enforcement and Military Organizations
Black Friday 2011: Waffle Maker Riot Caught On Tape
CommonDreams: The Police State Makes Its Move: Retaining One's Humanity in the Face of Tyranny
CNN: Syracuse basketball coach fired amid sex abuse investigation
SOTT: US: County places obese Cleveland Heights child in foster care
The case plays into an emerging national debate that has some urging social-service agencies to step in when parents have failed to address a weight problem.
Others suggest there's hypocrisy in a government that would advocate taking children away for being overweight while saying it's OK to advertise unhealthy food and put toys in fast-food kids' meals.

HuffingtonPost: Black Friday 2011: Waffle Maker Riot Caught On Tape
TruthOut: Capitalism and the Spy Market: An Analysis
- Lawrence Davidson, To The Point Analyses: "The trend toward an ever greater abuse of power through the act of spying has apparently created its own capitalist market. And the products designed to meet the demand of that market are now there for all to see. But many citizens will not look because they feel that the government is only interested in 'subversives' and not them. This is a naive assumption. The Surveillance Catalog is a danger to us all. But then, perhaps as the writer Larry Niven asserts, 'privacy is just a passing fad.'"
BusinessInsider: If Turning On A Kindle Could Crash An Airplane, Wouldn't Terrorists Do It?
Food and Water
BigPictureAgriculture: Horn Toot'n Time
NPR ran a story titled, "Relax, Folks. It Really Is Honey After All" on Nov. 25 which, to make a longer story short, debunked a
Food Safety News
article claiming that most honey on supermarket shelves isn't really honey based on tests revealing a lack of pollen in most super market shelf honey.
BigPictureAgriculture: TEDx Talk: Open Source Window Gardens Project Uses Discarded Plastic Bottles
Vitals: A second chance for faulty food? FDA calls it 'reconditioning'
Science and Technology
ArchaeologyNewsNetwork: Secret history of Stonehenge revealed
MJPerry: Tips and Tricks to Become a Google Search Master
CNN: Boarding a moving train: The way to speed up rail travel?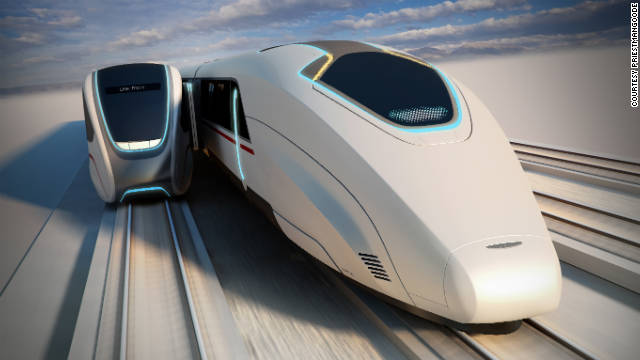 ScientificAmerican: Next Stop Mars! Huge NASA Rover Launches toward Red Planet
EWeek: Attackers Gearing Up for Cyber Monday With Scams, Deals
NYT: Turn On the Server. It's Cold Inside
MSNBC: Oldest hairy microbe fossils discovered -
Fossils date back more than 100 million years earlier than the oldest foraminifera and ciliates previously known
Medical and Health
WBIR: Update: London, KY hospital open after patients show up with rash
earlier report said...
St Joseph's-London hospital in Lauren Co., Kentucky is currently on lockdown due to several hospital staff members being exposed to a rash that hospital officials believe to be chemical-related.
(I posted this because it's interesting to know that if people show up at a hospital with chemical related rashes, the hospital goes on 'lockdown'. WTH? )
CNN: Pastor fights HIV stigma in Southern town
WashingtonPost: Back on the brink: Doctors again face steep Medicare cuts unless Congress acts before Jan.
NaturalNews: H1N1 "super flu" plague in Ukraine sparks concern, conspiracy theories about origins
Plague or Plan? Ukraine's mystery disease 'burns out lungs'
M&C: South African province offers lottery tickets for HIV tests
TechReview: Tiny Magnets Could Clear Diseases from the Blood
- Researchers make magnetic nanoparticles that can latch on to harmful molecules and purge them from the blood
Doomsteading, Gardening, Urban Farming
ModernSurvivalBlog: How To Be Prepared When You're Dead Broke
ModeledBehavior: The Paradox of Thrift and the Fable of the Ant and the Grasshopper
- The fundamental question comes down to this, how does one transport goods and services through time. This is what a "prudent" person wants to do. You want to accumulate goods and services when times are good, when you are young, and strong and then consume those goods and services when times are bad or you are old. This is the message underlying the
Fable of Ant and the Grasshopper
.
ModernSurvivalBlog: Financial Professionals Sounding The Alarm, Economic Disaster Is Coming
Other News
DailyMail: Fewer Americans serve in the military than at any time since 1920s amid growing gulf in connections and attitudes
AtlanticCities: How the Plummeting Price of Cocaine Fueled the Nationwide Drop in Violent Crime
CNN: Robert Champion, a 26-year-old drum major, became ill and died after a game
OrlandoSentinel: Report: Robert Champion family to sue FAMU
Hosted: Man accused of child porn on plane in Mass. court
Politics
WSJ: Prized Endorsement Goes to Gingrich
NBCPolitics: Clean air, water rules spark different responses
The Forums
TinfoilPalace: Biggest drug smuggler in US history was CIA
TinfoilPalace: People Walk Over and Around Collapsed Black Friday Shopper
TheOilAge: I can't handle a nuclear apocalypse
TheOilAge: Greek government demands 75% haircut on bonds
HubbertsArms: Food & agriculture - Nov 27
HubbertsArms? THE CURRENT BANKING CRISIS EXPLAINED
SilentCountry: Warning: Tough Decision Ahead on the Payroll Tax
SilentCountry: The 12 Days of a Doomer Christmas