You know, I don't really know what to make of this story.
STATE COLLEGE, Pa. — After top Penn State officials announced they had fired Joe Paterno on Wednesday night, thousands of students stormed the downtown area to display their anger and frustration, chanting the former coach's name, tearing down light poles and overturning a television news van parked along College Avenue.
And. a guest post at Guy McPherson's site to kind of add a little contrast to the above story. :D
Much thanks to our tireless friends, RJ at
Global Glass Onion
and the Ozarker at
Conflicted Doomer,
for their contributions and help. Be sure to check out their blogs today!
Global Conflict
VOA: Iran Vows to Counter Foreign Strike with 'Iron Fist'
SFGate: Police move to disband UC Berkeley 'Occupy' camp
RawStory: Video of police attack on peaceful protesters at Occupy Berkeley
NPR: Occupy Wall Street Protesters Start March To D.C.
Good: 'Our Valley Forge Moment': Engineers Seek to Keep Occupy Protesters Warm
On October 29, the Occupy movement faced its greatest test: a freakishly early snowstorm that blanketed encampments across America. The day before the storm, New York City police confiscated generators and fuel at Zuccotti Park—which are banned for safety reasons—so Occupiers shivered their way through the slush. At least one protester in New York was hospitalized for hypothermia.

NewEconomicPerspectives: Bill Black's Address To #OccupyLA
(this is an important speech)
BusinessInsider: A Drunken British Cop Was Provided Shelter By Occupy London Campers
Wired: Mexican Blogger Decapitated; Cartels' War on Social Media Spreads
LegitGov: Plastic bullets available to police for Wednesday's student protests
BlackListedNews: Israeli officials: ElBaradei an Iranian agent
JerusalemPost: PM: Iranian nukes endanger Mideast, world peace
RawStory: U.S. hands massive base over to Iraq
Wired: Pentagon Regrowing Soldiers' Muscles From Pig Cells
Reuters: West seeks new Iran sanctions over nuclear report
RealityZone: US weapons 'full of fake Chinese parts' - Telegraph
CBS: Riot police break up "Occupy Cal" protest
Reuters: Soviet scientist denies helping Iran develop atomic bomb
YahooFinance: Attackers blow up Egypt gas line, halting exports -
Attackers blow up Egyptian gas pipeline again, halting exports to Israel and Jordan
CBSNews: Iran supreme leader warns against attack
Reuters: Israeli firm says costs too high on Iran strike
Atlantic: Resolving Nuclear Issue Wouldn't End U.S.-Iran Tension
CNN: Iran's nuclear program alarms world powers
VancouverSun: Russia rules out new sanctions against Iran
UPI: Musharraf: U.S. terror claims are nonsense
Prospect: How Violence in Mexico is Designed to Work
-- President Obama and his Secretary of State had their first public disagreement last year – not over Iraq or Afghanistan, but Mexico.
BBC: Syrian troops in fresh crackdown
Reuters: EU mulls new sanctions against defiant Iran
BBC: Baseball player Wilson Ramos kidnapped in Venezuela
Hacker News
CNN: James Murdoch set for parliament recall over hacking scandal
Financial News
the following story is from the Ozarker, I think it will make you as mad as it did her, and me.
HuffingtonPost: For Bank Of America, Debit Fees Extend To Unemployment Benefits
Bank of America recently aborted plans to charge ordinary banking customers $5 a month to use their debit cards in the face of national outrage. But the bank has quietly continued to mine another source of fees: jobless people who depend upon the bank's prepaid debit cards to tap their benefits. Bank of America and other financial firms -- including U.S. Bank, Wells Fargo and JP Morgan Chase -- have secured contracts to provide access to public benefits in 41 states. These contracts typically allow banks to collect unlimited fees from merchants and consumers.

NYT: Greece Selects a Prime Minister After Days of Wrangling
MSNBC: Foreclosures regaining momentum, hit 7-month high
Guardian: European debt crisis spiralling out of control -
Reports that Germany and France have begun talks to break up the eurozone amid fears that Italy will be too big to rescue
DetroitNews: Autos sales dip in China, plunge in India Rising loan rates in both countries, global woes cited
TheCapitalSpectator: The Italy Factor Gets Ugly
- Is the euro Toast? Maybe not, but if you thought the currency was under pressure before, well, you ain't seen nothin' yet.
CharlesHughSmith: Some Things You Should Know About China
Reuters: Senate bill powers up state online sales taxes
- State governments would be able to collect online sales taxes under a bill due to be introduced in the Senate on Wednesday, said sources familiar with the bill. Supporters of the online sales tax collection requirement include Wal-Mart Stores Inc, Target Corp and other "big box" retailers who argue they are at a disadvantage against online-only competitors.
VOA: Europe's Economic Crisis Intensifies
NYT: Euro Fears Spread to Italy as the Debt Crisis Deepens
Mish: Banks Create New Rules to Show they are Already "Well Capitalized"; Magic Spreads at Lightning Speed
Zerohedge: Bye, Bye Japan (EWJ)
DailyBail: MUST SEE - Rep. Joe Walsh SCREAMS At Constituents, Defends Big Banks, Blames Washington For Financial Crisis
FatasMihov: Plan B for Europe: Do Not Stare Into the Abyss
- Everyone is running out of hope regarding a solution for the economic problems in Europe. A change in government in Greece, the possibility of Berlusconi stepping down are not enough to bring confidence to markets or the public.
MSNBC: Dems rebuff GOP tax proposal as 'insane'
DailyBail: Gingrich: Repealing Glass-Steagall Was 'A Mistake'
Independent: Ambrose Evans-Pritchard: The biggest bankruptcy in history cannot be allowed to run its course
- AS we watch Italy's 10-year bond yields smash through 7.3pc and threaten to detonate the explosive charge on €1.9 trillion of debt, it is time for the world to reimpose order. You cannot allow the biggest bankruptcy in history to run its course – with calamitous domino implications – before all options have been exhausted.
WSJ: Judge Unloads on Deal SEC Struck With Citi
- A federal judge sharply questioned the Securities and Exchange Commission about why it didn't force Citigroup Inc. to admit to "what the facts are" before the agency agreed to settle a mortgage-bond case for $285 million.
MacroMarkerMusings: The Fed Needs To Get Ahead of the Eurozone Crisis
- Brad DeLong
says
what I have been thinking for some time:
Where is my fed announcement that it will not let chaos in Europe cause a double dip here?
Exactly. The Fed needs to be proactive not reactive, otherwise it risks making the same mistakes it made in 2008.
CreditSlips: The US's Missing Housing Policy
- The United States has no housing policy. And there's none on the horizon either. That's a scary thing, given the centrality of housing to domestic economic woes.
BusinessInsider: ROUBINI: There's Only One Thing That Will Stop The "Upcoming Disaster" In Europe
BusinessInsider: The 46-State Mortgage Fraud Settlement Is Guaranteed To PREVENT A Housing Recovery
GlobeandMail: Italy passes crucial test, finds buyers for new debt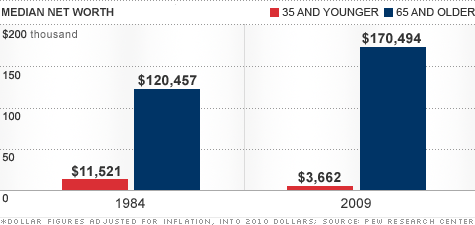 Mish: Beware the Technocrati; The Next Delusion is Technical Government; Borg Cannot Save Europe
BusinessInsider: Nightmare For MF Global Customers: They Really Might Not Get Their Money Back
- This is certainly going to make a lot of people angry.
WashingtonPost: Foreclosure Filings in US Rise 7%; Bernanke to Speak (Video)
CNN: New prime minister named in Greece
Good: Did a Harvard Economics Class Cause the Financial Crisis?
Harvard grads frequently go on to highly influential jobs on Wall Street, at think tanks, and in government. Did the principles they learned in their alma mater's most popular class cause America's financial crisis and growing wealth gap? That's the view of a group of approximately 70 students who walked out of professor N. Gregory Mankiw's Economics 10 class this week in solidarity with the Occupy protests happening coast-to-coast.

The students say the conservative slant of the economic theories taught by the prominent professor are driving policies that create inequality. According to their open letter to Mankiw—who advised President George W. Bush and now Mitt Romney—the free market, laissez faire capitalism he teaches to nearly 700 students every semester deprives students of "an analytic understanding of economics as part of a quality liberal arts education."Mankiw's academic influence also extends well beyond Harvard. His textbook, Principles of Economics, is widely used in introduction to economics classes nationwide.

NYBooks: Financial Reform: Unfinished Business
- Paul Volcker - It should be clear that among the causes of the recent financial crisis was an unjustified faith in rational expectations, market efficiencies, and the techniques of modern finance.
HuffingtonPost: The Incredible, Vanishing Wal-Mart
Wal-Mart has stumbled onto something really big: stores that are really small.
After ripping up our nation's landscape for nearly half a century, Wal-Mart has discovered that you can open up a store 1,000 square feet in size -- and then fold it up and disappear two months later.
If only we could do that to their 200,000 square foot superstores!
The industry calls these ephemeral outlets "pop-up" stores -- and I have to admit -- I like the concept of a store that can vanish overnight. It's a retail form of guerrilla theater.
Financial Armageddon: Another Layer
- In his latest
Weekly Market Comment,
John Hussman who manages the
Hussman Funds
, adds another layer of data to the
"debate"
-- actually, the one-sided argument -- about where things are headed next:
Our broadest models (both ensembles and probit models) continue to imply a probability of oncoming recession near 100%. It's important to recognize, though, that there is such a uniformity of recession warnings here (in ECRI head Lakshman Achuthan's words, a "contagion") that even an unsophisticated, unweighted average of evidence indicates a very high likelihood of recession.
Peak oil and Energy News
EnergyBulletin: Hubbert's third prophecy (an excellent article)
EnergyBulletin: Who will sound the peak oil alarm?
Yahoo: IEA fears oil spike; OPEC dreads European defaults
- Oil prices could hit economically damaging record highs if unrest in Africa and the Gulf cuts investment in output, the West's energy watchdog warned oil producers, which said the real problem was likely defaults among euro zone members and banks.
TheOilDrum: Deepwater GOM: Reserves versus Production - Part 2: Atlantis, Mad Dog & Eugene Island
BusinessInsider: Alaska Airlines Just Made Its First Flight On Frying Pan Grease
- What do airplanes and McDonald's French fries have in common? Apparently, they now both use the same frying grease.
EconomicsHelp: Factors Affecting Oil Prices in Short Term and Long Term
Bloomberg: Solar Glut to Worsen After Prices Plunge 93% on Rising Supply: Commodities
Commodities/Metals
Mineweb: Costless, Limitless, Meaningless Money, and the Role of Gold (and Silver) - Part II
Environmental News
M 4.8, Banda Sea this story about had me in tears this morning.
BBC: Western black rhino declared extinct
Weather.com:Images from Alaska's Superstorm
Salon: Stop pretending it's not climate change -
"All I know is this didn't happen when we were kids." That's how Brian Williams tagged a recent
NBC Nightly News
report on this year's extreme weather. Floods, droughts, wildfires and tornadoes dominated the news many nights in 2011. Even this week, weather forecasters are keeping tabs on reports from coastal villages in Alaska, like Kivalina, which is under a
coastal flood warning
from "one of the most severe storms on record" packing hurricane-force winds while it pushes up the Northwest Alaska coast. Lack of protective Arctic sea ice – which is disappearing because of climate change – is making the surge from storms like this more dangerous. Kivalina's very existence is threatened due to flooding and erosion
fueled by climate change
, and the Native Alaskan community struggles to relocate. It's no wonder the Inuit have a word for the changing weather — "uggianaqtuq" — which roughly translates into "stranger." As in "the weather has become a stranger."
ScientificAmerican: "Snowicane" to Rev Up Pacific Northwest Storm Train
- The fierce storm, which resembles a hurricane with snow, will dive into the contiguous U.S. on Friday
ExtinctionProtocol: Extreme weather events reported in skies over Australia
November 10, 2011 – AUSTRALIA – Victoria's State Emergency Service has responded to more than 1000 calls for help overnight after one of the wildest storms to lash the state this year. SES rescuers responded to cases of flash flooding, hail damage, people trapped in cars, unroofed homes and fallen trees. In one of the worst-hit areas, Frankston received 30 millimetres of rain in 20 minutes yesterday. Residents made more than 200 calls for help, including 150 about flooding and 40 about building damage. In Croydon several people had to be rescued from their vehicles after they became stuck in flood waters. There were another 150 reports of fallen trees, many in towns northwest of Melbourne including Castlemaine, Woodend and Maryborough. The northeast endured the worst of the storm, where 65mm of rain fell – the highest rainfall for the state. In Wodonga, several houses had their roofs ripped off. There were also reports of flooded backyards and falling trees.
ExtinctionProtocol: Strong 5.7 magnitude aftershock collapses buildings in eastern Turkey
ScientificAmerican: 'Snowicane' to Rev Up Northwest Storm Train
ExtinctionProtocol: Injuries and damage reported from moderate earthquake in the Philippines
ScientificAmerican: The Pollinator Crisis: What's Best for Bees?
- Pollinating insects are in crisis. Understanding bees' relationships with introduced species could help.
NakedCapitalism: "FT Adviser" Tricked Into Lending the Good Name of the Financial Times to Carbon Credit Scammers
- "Carbon credit company hits out at 'scammers'", announces
FT Adviser
, unfortunately neglecting to consider the possibility that the very company doing the hitting out might itself be a scam. Since this entire FT Adviser piece is, in fact, a transcription of a scammer's schtick, and I really doubt that the FT wishes to enforce their copyright on that (while sort of hoping they try it), I'll quote it in full: After IFAs sounded the alert over a
potential carbon credit boiler room
operated by Carbon Trace Solutions, another carbon credit company has admitted to problems in its sector. Validated Carbon Credits said it wanted to warn IFAs about the misrepresentations surrounding carbon credit investments.The carbon credit company said IFAs needed to ensure credits were visible on a public registry and payment was made direct to the provider or seller of the credits and not to a third party or escrow agent
.
AJC: Senate to vote on blocking EPA pollution rule
CNN: Earthquake kills at least 7 in eastern Turkey
America in Decline
RawStory: The top 10 military 'psy-ops' corporations admit to using against Americans
BismarkTribune: Poll finds more boomers working past retirement
IBTimes: In U.S., Economic, Social Problems Intensify
DataPointed: Where The Buffalo Roamed - How Far Can You Get From McDonald's?
(I sure hope Kunstler sees this! LOL)
For maximum McSparseness, we look westward, towards the deepest, darkest holes in our map: the barren deserts of central Nevada, the arid hills of southeastern Oregon, the rugged wilderness of Idaho's Salmon River Mountains, and the conspicuous well of blackness on the high plains of northwestern South Dakota. There, in a patch of rolling grassland, loosely hemmed in by Bismarck, Dickinson, Pierre, and the greater Rapid City-Spearfish-Sturgis metropolitan area, we find our answer.
Between the tiny Dakotan hamlets of Meadow and Glad Valley lies the McFarthest Spot: 107 miles distant from the nearest McDonald's, as the crow flies, and 145 miles by car!
Bloomberg: Alabama County Votes to Declare Biggest Municipal Bankruptcy
Politico: Claire McCaskill: TSA pat-downs 'get ugly'
Now that she's sold her private jet, Sen. Claire McCaskill is airing her grievances about flying commercial.
The Missouri Democrat told Transportation Security Administration chief John Pistole on Wednesday that she is an "expert" on commercial air travel, and that with her artificial knee, she tries her hardest to avoid what she calls "unbelievably invasive" pat-downs in favor of the Advanced Imaging Technology scanning machines.
LAT: Homeless veterans more likely to stay homeless, new survey finds
MSNBC: Dems rebuff GOP tax proposal as 'insane'
TheNewYorker: Hiding at Guantánamo
-
Nashiri is charged with planning the bombing of the U.S.S. Cole, in October, 2000, during the last months of the Clinton Administration, killing seventeen Americans. He was captured in the United Arab Emirates, in 2002, under George W. Bush, and was kept in the C.I.A.'s secret prisons, where he was tortured. (This involved, besides waterboarding, a drill held next to his head.) It was also the Bush Administration that, after five years, transferred him to Guantánamo Bay. And yet it is President Obama, whether he likes it or not, who will own the proceedings that begin today: Nashiri will be the first defendant whose trial was initiated, and will be carried out, under new military-commission rules that this Administration put together. He will also be the first to face the death penalty.
IBTimes: Alabama County Files Biggest U.S. Municipal Bankruptcy
Food and Water
SOTT: Monsanto is Secretly Poisoning the Population with Roundup
PopSci: Aussie Airdrop Harvests Moisture From Thin Air
BigPictureAgriculture: Historic Farm Commodity Over-Production and How it Applies to BRIC Nations
TheZimbabwean: Council, ZRP vow to ban urban agriculture
(wow)
The Harare City Council now has the blessing of the Zimbabwe Republic Police to slash crops grown in the city in an effort to curb environmental degradation brought about by urban farming. The move has received with mixed feelings from residents and political parties.

With the coming of a new growing season, all places without buildings on them are being cultivated. These include football, netball and basketball pitches, road-sides and recreational parks as well as wetlands. This has resulted in serious environmental degradation including soil erosion and siltation. Most drains in the city in such places like Glen Norah, Tafara, Highfield, Kambuzuma and Mufakose are blocked with soil resulting in flooding that sometimes affects the sewerage system.
Science and Technology
Wired: Mysterious Moon Magnetism Could Be Result of Earth's Gravity
LAT: Backgrounder on 'net neutrality' -
The Senate is expected to decide as early as Wednesday whether to throw out the Federal Communication Commission's "net neutrality" rules before they go into effect Nov. 20. The stakes are high for the phone and cable companies that sell Internet access services, as well as the companies that offer content and services through the Internet. To get a grip on the issue, it's important to understand what prompted the FCC to act and what it's actually done. First, however, let's cover the basics. What is "net neutrality"? It's a requirement that Internet service providers not block or interfere with their customers' efforts to use the websites, applications and devices of their choice, provided that they're not breaking the law. That means giving equal treatment to the data sent and received by similar websites and services. Say my neighbor and I sign up for the same broadband service from Time Warner Cable, and I'm on Facebook one evening while he's searching for bargains on EBay. The principle of net neutrality calls for Warner to send me data from Facebook no faster or slower than it sends data from EBay to my neighbor's computer.
ScienceDaily: NASA Develops Super-Black Material That Absorbs Light Across Multiple Wavelength Bands
ScienceDaily (Nov. 8, 2011) — NASA engineers have produced a material that absorbs on average more than 99 percent of the ultraviolet, visible, infrared, and far-infrared light that hits it -- a development that promises to open new frontiers in space technology.
KurzweilAI: Planets could orbit singularities inside black holes
CosmicLog: Parting shots from the asteroid
Medical and Health
PopSci: Researchers Create a Pituitary Gland from Scratch
- The results could be an initial step toward generating viable, transplantable human organs.
BlackListedNews: 17 Idaho National Lab Workers Exposed to Radiation
CNN: Blind man uses his ears to see
Good: Black and Asian Teens Have the Lowest Rates of Drug Use
A study published today in the Archives of General Psychiatry says that black and Asian teens are less likely to use drugs and alcohol than white people their age. In a survey of more than 72,000 young people conducted by Dan Blazer, a psychiatry professor at Duke Medical Center, 39 percent of white teens and 37 percent of Latinos reported having abused substances in the past year, compared to 32 percent of blacks and 24 percent of Asians. When it came to drugs alone, 20 percent of whites, 19 percent of blacks, and 12 percent of Asians reported using.

Doomsteading, Gardening, Urban Farming
PopSci: Sleek Urban Hive Lets You Keep Bees in the Comfort of Your Apartment
Other News
BusinessInsider: EMERGENCY ALERT SYSTEM TEST FAILS
CNN: First nationwide Emergency Alert System test hits glitches
M&C: Six Russians killed after drinking antifreeze
Cryptogon: Member of Family Closely Linked to Eugenics Movement Makes Film Promoting, Among Other Things, Free Energy Technology from Aliens
BusinessInsider: More And More People Are Deciding That Private School Isn't Worth It
- Parents choose private schools for their smaller class sizes, rigorous curriculum and prestigious teachers.
But sending kids to private school can cost more than $30,000 a year. And that's just for preschool.
CBSDenver: Man Threatens To Blow Up Store When Video Game Not In Stock
Police said Sar, 31, went to pick up a hardened copy of the "Call of Duty: Modern Warfare 3″ he said he pre-ordered and paid for earlier in the day. When he arrived, it wasn't there and he became irate and angry at the customer service desk.
Politics
BusinessInsider: Ron Paul's Honesty Is Courageous. It's Also Electoral Poison.
Herman Cain sex harass accusations don't matter to GOP voters in key states
CBS: Republican debate winners and losers: A disastrous night for Perry
TPM: Herman Cain: For Every Person Who Says I Harassed Them, There Are 'Thousands' Who Say I Didn't
Time: GOP Debate: Grading the Michigan Mash-Up
Atlantic: 'Oops': Rick Perry's Brain Freeze
USNewsandWorldReport: How Republicans Can Torpedo the Economy
The Forums
TinfoilPalace: Curse of Tutankhaman Actually Alistair Crowley at Work?
TinfoilPalace: Big Midwest Storm
TheOilAge: Secrets In Plain Sight
TheOilAge: The Gate of God ?
HubbertsArms: Wall Street Journal to Older Americans: GTFO So We Can Lower Unemployment Rates
HubbertsArms: GPS Trackers, Your Car and The Feds
SilentCountry: Economic Collapse Food Storage - The $20 One-Month Supply
SilentCountry: Wal-Mart wants to be the nations largest primary health care