Well guys, here we are the end of another week, I hope that you all have a great weekend and I will be posting some things for us tomorrow so if you have a minute, do stop by for a visit.
Check this out! great story!
Thanks to RJ at
Global Glass Onion
and the Ozarker at
Conflicted Doomer,
all they do to help make this blog something to be proud of. I hope you will visit their blogs and support their work.
and don't forget to visit the forums! Everyone cool hangs out there. LOL
Japan
DesdemonaDespair: Photo gallery: Japan, before and after the tsunami
- [Desdemona can't help thinking that the blue tarps in this first image contain radioactive soil.]
Enenews: Radiation-contaminated seawater would reach U.S. west coast in as little as 5 years -Estimates
WSJ: Past Haunts Tally of Japan's Nuclear Crisis
and this video from
ThreeEsNews
...utterly terrifiying!
Enenews: 3.5 microsieverts/hour inside Tokyo home — Later drops below .2 microsieverts/hour (VIDEO)
Enenews: We don't understand what's going on in Fukushima reactors — "You can't make a solid estimate until you know what the level of damage is inside" (VIDEO)
LegitGov: Japanese mothers rise up against nuclear power
Global Conflict
Zerohedge: Iran Launching "Massive" Ten Day War Game Tomorrow In Close Proximity To CVN-74 John Stennis
LAT: Violence persists in Syria as Arab delegation arrives
TheAtlantic: The Despair of Egypt
NYT: Explosions Rock Baghdad Amid Iraqi Political Crisis
VOA: S. Korean Activists Seize Moment of Kim Jong Il's Demise
BBC: Finland 'finds Patriot missiles' on China-bound ship
- The Finnish authorities have impounded an Isle of Man-flagged ship bound for China with undeclared missiles and explosives, officials say.
BlacklistedNews: US missiles 'hit Iranian village'
Telegraph: Turkey accuses France of genocide in Armenia row
CNN: Pakistani official: 'We are rethinking of our relationship with the US'
CNN: Prime minister's 'conspiracy' comments jolt Pakistan
VOA: Egyptian Activists Protest Violence Against Women, Military Rulers
Atlantic: Gulag of the Mind: Why North Koreans Cry for Kim Jong Il
Reuters: Forty killed, 100 wounded in Damascus blasts: Syrian TV
NYT: Bomb Blasts Hit 2 Security Facilities in Syrian Capital
PeakOilNews: U.S. Jets Enter Iranian Airspace, Oil Depot Bombed
Fox: Syria: Twin Suicide Bombs Shake Capital, 40 Dead
Atlantic: How the Soviet Union Transformed Terrorism
ExtinctionProtocol: Evidence suggests China already hacking into U.S. drone fleet networks
USAToday: Pakistani Taliban attacks fort
OWS
RawStory: 'Occupy Berkeley' protesters remain, Tucson camp shut down
JDean: Occupy Next Year
: Last weekend I went down to New York. I had planned to participate in taking Duarte Square. The action ended before we arrived. I did get to attend an interesting conference put together by n+1. There were panels on finance, direct action, foreclosures, and debt. Panelists included Doug Henwood and David Graeber. I would estimate that a couple of hundred people were there (but I am not so great at estimating). McKenzie Wark was sitting in front of me in the audience. He said two things that have stuck with me.
The first: you can tell the US is a third world country because the activist groups are basically NGOs.
The second: the issues of the movement are easy--jobs, austerity, debt, and a broken political system.
Reuters: The global youth unemployment crisis
- When Occupy Wall Street launched, there were hopes and fears that it would recapitulate the Arab Spring. Those hopes and fears sprang largely from a simple fact: that both OWS and the Arab Spring are characterized in large part by angry, unemployed young people.
MotherJones: Pictures of Occupy Wall Street
Wikileaks
LegitGov: Prosecutors say Manning collaborated with WikiLeaks' Assange in stealing secret documents
Financial News
Keiser Report: Capitalism Without Capital? (E226)
After after revealing that the Lizard King is back, we discuss the radical redistribution of gold and silver property in the US and the radical experiment in the UK to have capitalism without capital.
DailyBail: Sen. Lieberman Caught Passing Insider Information To Hedge Fund Managers (LINKS)
Zerohedge: Death By a Thousand Cuts
TheAtlantic: Countrywide's Racist Lending Practices Were Fueled by Greed
WSJ: Q3 GDP: Weaker Than First Thought
BusinessInsider: HOUSE REPUBLICANS CAVE, PAYROLL TAX CUT DEAL REACHED
CharlesHughSmith: Risk and the Indentured Servitude of Student Loans
Minyanville: What New Tax and Regulatory Changes May Mean for You
RortyBomb: Why Not Just Give Poor People Cash?
IBTimes: Fed Loads Up Balance Sheets, Begins Europe Bailout On Same Week It Promises Not To:Data
CrookedTimber: Expansionary Austerity – After the Zombies
- The failure of expansionary austerity is already evident. Predictions that, once the state got out of the way, the private sector would come roaring back, have proved laughably false. After more than a year of austerity in the US and Europe, there is no sign of any recovery.
CalculatedRisk: Fed could signal near zero rates into 2014, House ready to pass payroll tax cut extension
NakedCapitalism: How the Public Misses Out on How Fights Over Bank Regulations Affect Them
- The public keeps losing and losing and losing to big finance because financiers have made an art form of using complexity, opacity, and leverage to cover their tracks.
Minyanville: Trillion Dollar Asset Manager Says US Growth Will Not Exceed 1% Next Year | Macro Outlook
NarrowTranche: The spike in Fed's balance sheet is not QE3
Prospect.org: Getting the Facts Straight: Payroll Tax Edition
- From Princeton political scientist
Nolan McCarty's
blog
:
For me at least, one of the frustrations about the debate over extending the cut in the payroll tax is extent to which politicians have tried to exploit the public's lack of understanding about how the Social Security system works.
HuffingtonPost: Rich People Lack Empathy, Study Finds -
Social psychologists are making an argument that
Occupy Wall Street
protesters have been saying for months: Many rich people just aren't in the habit of thinking of others.
WSJ: Santa Comes Early, Bringing Good Job News
- It has been quite a long time since "strong" and "labor markets" were used in the same sentence. But that occurred Thursday after the Labor Department reported jobless claims in the week ended December 17 fell for the third consecutive week, to 364,000.
TaxVox: The Tax Vox 2011 Lump of Coal Award: Kicking the Can Edition
- Welcome to Tax Vox's fifth annual Lump of Coal Award recognizing 2011's ten worst moments in fiscal policy. It is hard to imagine so much ugliness crammed into a mere 12 months. But after much thought and debate, the winners are:
Peak oil and Energy News
CourierJournal: Louisville-area gasoline prices spike more than 30 cents a gallon
Minyanville: Daily Commodity Spot: Crude Oil Extends Higher To Probe Above $100, Possibly Nearing Turning Point
Mineweb: China announces discovery of massive coal deposit (and God help whoever is living on top of it.)
EnergyBulletin: Oil and geopolitics: a turbulent year, and no end in sight
USNews: Energy Prices Soared in 2011
Commodities/Metals
Mineweb: Gold to retest all time highs in 2012 - analysts
Environmental News
EarthWeek: Yemen Volcano Erupts in Red Sea
ScientificAmerican: Huge Oilfield Off Coast of Nigeria Shut Down After Leak
- "Less than 40,000 barrels of oil" leaked into the ocean, and the flow of oil now is halted, a spokesman said
MSNBC: Series of strong quakes hits New Zealand city still recovering from killer quake
Dust rises from rocks falling from a cliff in the Christchurch suburb of Sumner moments after the earthquake struck.
Green: In Internal Canadian Documents, a Warning on Oil Sands
ClimateProgress: Climate Sensitivity Higher Than We Thought, Researchers Find
Change.org: Environment Petition: Tell Texas: Respect Scientists, Publish Uncensored Environmental Report
- It's clear that Governor Rick Perry and his appointees at TCEQ, the state environmental agency, don't "believe" in the serious global and local threats of climate change, despite extreme floods and droughts affecting our state in recent years.
But that belief doesn't give political appointees the right to censor established scientific facts.
ClimateCentral: Science Prevails as Climate Science Data Won't be Censored in Texas Report
Grist: Border fence is bad for bears
- Ever since America decided the best way to keep the teh-rur-ists and immigrants out was to build a fence along the southern border, environmentalists have worried about the impact of a gigantic, impenetrable fence on the local wildlife. And while we know that it's hard for most people to get their hackles up about the fate of the dune sagebrush lizard, we've got your charismatic fauna right here:
adorable black bears
.
PermacultureMagazine: FREE copy of Permaculture Magazine to download
Grist: New EPA mercury rules are a bona fide Big Deal
- Wednesday, at long last, the EPA unveiled its
new rule covering mercury and other toxic emissions
from coal- and oil-fired power plants. It's worth lifting our heads out of the news cycle and taking a moment to appreciate that history is being made.
ClimateWatch: Greenland Ice Sheet Surface Melting, 2000-2011
- NASA Video - In the past decade or so, the annual seasonal thaw on Greenland has grown more dramatic. This animation shows visible melting along the western edge of the Greenland Ice Sheet near the Jakobshavn Glacier each August between 2000 and 2011.
BBC: Indonesian tsunami girl 'reunited with family'
SOTT: Genetically Modified Mosquitoes to be Released in the US for the First Time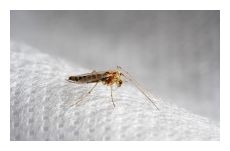 To those of you who have been eager to hear the latest news concerning the potential release of
genetically modified
mosquitoes - here it is. It turns out that the genetically modified mosquitoes could be
released into the U.S. environment as early as January of 2012.
A private firm plans to initiate the release of the GE mosquitoes in the
Florida Keys.
Florida will be the first beta testing grounds to determine whether or not the mosquitoes lead to detrimental environmental and genetic impact. Residents in this area will also be subjected - without choice - to these genetically manipulated insects, unless the private firm decides to seek permission.
BigPictureAgriculture: In Scotland, the aim to Increase Forest Cover from 17% to 25% by 2025 is Hurting Sheep Farming and Driving Up Land Prices.
ExtinctionProtocol: Cyclone warning issued for coastal regions of northern Australia
America in Decline
DeclineoftheEmpire: Watching America's Decline And Fall
WashingtonPost: Convicted lobbyist Jack Abramoff speaking to Kentucky lawmakers about ethics
NPR:Texas Schools Grapple With Big Budget Cuts
- School funding in Texas is in turmoil. State lawmakers slashed more than $4 billion from education this school year — one of the largest cuts in state history — and more than 12,000 teachers and support staff have been laid off. Academic programs and transportation have been cut to the bone. Promising reforms are on hold or on the chopping block. Next year, the cuts could go even deeper.
SOTT: US: The Ongoing Republican Plan to Shame the Poor
RawStory: Police pepper spray, shut down malls over Air Jordan shoes
DeclineoftheEmpire: The Rich Fight Back — The "American Dream"
NYDailyNews: Autistic third-grader put into a duffel bag by school officials, mom says
USNews: Why America Is More Violent Than Other Democracies
Food and Water
NYT: Stores Remove Formula After Boy Dies
TruthOut: USDA Deregulates Two Monsanto Genetically Engineered Seeds
- The United States Department of Agriculture (USDA) announced on Thursday its decision to deregulate two Monsanto genetically engineered (GE) seed varieties: a corn variety engineered to resist drought conditions and an herbicide-resistant soybean engineered to produce more fatty acids than regular soybeans.
Science and Technology
Harper's: The accidental universe: Science's crisis of faith ( I really recommend this article for anyone into this sort of thing. Thanks RJ!)
PopSci: The First Direct Measurements of Earth's Rotation, Made With the World's Most Stable Ring Laser
BlacklistedNews: Mind-Reading Machines Are Here
Medical and Health
Holiday myths debunked: Weight gain, suicides, traffic deaths
The most persistent holiday health myths are based on kernels of truth. Here are often-repeated adages and why they're off the mark.
Doomsteading, Gardening, Urban Farming
ModernSurvivalBlog: THE SUB/URBAN WARRIOR
CBSNews: Stranded Ariz. student, Texas family rescued
-
"She did not have a lot in the way of provisions, she did not have a lot in the way of warm clothing," police told ABC News.
(posted this story to point out the importance of having a BOB (bug out bag) in your vehicle)
CityFarmer: Carrots in the car park. Radishes on the roundabout. The deliciously eccentric story of the town growing ALL its own veg
Other News
Hosted: 5-alarm fire engulfs 3 buildings in San Francisco
MSNBC: Dozens homeless for holidays after huge Calif. blaze
BBC: War on Christmas: Is the festival under attack?
McClatchy: Judge dismisses damages claim by ex-Gitmo detainee
WSJ: Oh Wow!
Politics
BusinessInsider: OOPS! The 9 Worst Political Gaffes Of 2011
Reuters: Republican candidates flood Iowa with negative ads
CBSNews: Congressman regrets knocking Michelle Obama's "large posterior"
BusinessInsider: Forget The Flip Flops, Here's What Could REALLY Cost Mitt Romney The Election
TPolitico: he humbling of the House GOP
Reuters: In ad for newsletter, Ron Paul forecast "race war"
TheNation: Out Damn Newt: 5 Reasons Why Gingrich is Headed for Footnote Status
DailyKos: John Boehner's terrible, no good, very bad day
TruthDig: The Bigots and Billionaires in Ron Paul's Orbit
GregMankiw: The Ron Paul Portfolio
- Most members of Congress, like many Americans, hold some real estate, a few bonds or bond mutual funds, some individual stocks and a bundle of stock funds. Give or take a few percentage points, a typical Congressional portfolio might have 10% in cash, 10% in bonds or bond funds, 20% in real estate, and 60% in stocks or stock funds. But Ron Paul's portfolio isn't merely different. It's shockingly different. Yes, about 21% of Rep. Paul's holdings are in real estate and roughly 14% in cash. But he owns no bonds or bond funds and has only 0.1% in stock funds. Furthermore, the stock funds that Rep. Paul does own are all "short," or make bets against, U.S. stocks. One is a "double inverse" fund that, on a daily basis, goes up twice as much as its stock benchmark goes down. The remainder of Rep. Paul's portfolio – fully 64% of his assets – is entirely in gold and silver mining stocks.... At our request, William Bernstein, an investment manager at Efficient Portfolio Advisors in Eastford, Conn., reviewed Rep. Paul's portfolio as set out in the annual disclosure statement. Mr. Bernstein says he has never seen such an extreme bet on economic catastrophe. "This portfolio is a half-step away from a cellar-full of canned goods and nine-millimeter rounds," he says.
(Maybe Ron Paul knows something other people don't.)
RawStory: Romney on Irish Setter strapped to car roof: 'Love my dog'
The Forums
Tinfoilpalace: The Real Ron Paul
TinfoilPalace: HUH?!! "Lockerbie Bomber Still Clinging to Life"
TheOilAge: Occupying science; technology for the 99%
TheOilAge: Students in Mexico gunned down by security forces
HubbertsArms: Hostess Brands on the Verge of Bankruptcy, Possible Liquidation
HubbertsArms: Occupy: Embrace What you Are!
SilentCountry: The Business of Mankind
SilentCountry: Ron Paul Is Now the Republican Frontrunner