Thanks to RJ at
Global Glass Onion
and the Ozarker at
Conflicted Doomer,
for their contributions and help. Be sure to check out their great blogs today!
Japan
LegitGov: 14,000 US Deaths Tied to Fukushima Reactor Disaster Fallout: Medical Journal Article
Global Conflict
NYT: In Kim's death, an extensive intelligence failure
- Asian and American services failed to pick up clues about the N. Korean leader's health
USAToday: Experts see possible power struggle in North Korea
ScientificAmerican: Is North Korea the 9th Nation in the World with Nuclear Weapons?
JerusalemPost: Arab League: Monitors to arrive in Syria this week
SeattlePI: Iraq's Sunni VP denies charges he ran hit squad
MSNBC: Satellites document North Korea's dark ages
Guardian: Prosecutors claim Bradley Manning wanted to remove 'the fog of war'
LegitGov: Bagram Airbase threat to entire region
BlacklistedNews: PLA sends soldiers to North Korean border: human rights center
Good: On American Priorities: 10 Things We Could Have Done with the Iraq War Money
JerusalemPost: 'Syrian conflict too complex for Western involvement'
CNN: Syria to execute 'terrorists,' state TV warns
DesdemonaDespair: Video: Chinese authorities lose control as village revolts
- 21,000 villagers are in "full revolt" against Communist authorities, for illegally selling farmland and pocketing the profits.
CNN: Iraqi vice president to address allegations in arrest warrant
NakedCapitalism: The Massacre Everyone Ignored: Up To 70 Striking Oil Workers Killed In Kazakhstan By US-Supported Dictator
- With violence and government crackdowns making headlines from so many familiar parts of the world, there's hardly been a peep in the media about the biggest and ugliest massacre of all:
TheAtlantic: The Strange Saga of a Made-Up Activist and Her Life—and Death—as a Hoax
SeattleTimes: Germany: Israel must refrain from new settlements
- A spokesman for Chancellor Angela Merkel says Germany is urging Israel to refrain from constructing new settlements in the West Bank and east Jerusalem.
BusinessInsider: Russia Is Building A New 100-Ton Monster Ballistic Missile In Response To The Euro Missile Shield
PopSci: Marines in Afghanistan Execute the World's First Cargo Resupply with an Unmanned Helicopter
OWS
WSJ: Occupy Gotham? Dark Knight Rises Trailer Suggests Inequality Theme in Batman
Financial News
Zerohedge: Guest Post: Here's The Good News: You're Not Bank of America
DailyBail: Fed's Lacker 'Chastened' By 2011 GDP Forecast Error, Admits Fed Policy Effects Inflation More Than Growth
MattWeidner: BOMBSHELL Bankster Bonanza- Florida Supreme Court Kills Foreclosure Mediation!
- The banksters follow the rules they want, ignore the ones they don't like, then just play games and make the pursuit of justice of impossible…..their latest victory>>>>>>> In Florida, after years of study and work, the Florida Supreme Court initiated a groundbreaking, fairness-provoking program that sought to level the playing field and force the banks who were bailed out by the American people to deal in good faith, but the banks of course are not in the habit of dealing in good faith with their benefactors, instead…… THE BANKSTERS JUST GOT FLORIDA'S MANDATORY FORECLOSURE MEDIATION CANCELLED!
BBC: UK Consumer confidence 'close to all-time low'
Reuters: Analysis: Economy shedding debt but shackled by pessimism
Spiegel: 'The Euro-Zone Bailout Programs Must Be Stopped'
BusinessInsider: DSK: No 'Firewall' Exists, Europe Has 'Only Weeks'
CNN: Stocks: All eyes on Europe
Zerohedge: Moody's On Systematic Bank Downgrades
BusinessInsider: Investors Pulled Tons Of Money Out Of The BRICs This Year
SHTFPlan: British Prepare Evacuation Plans Ahead of Spain and Portugal Collapse
CapitalGainsandGames: Why Wasn't Last Week's 30% Reduction In The Deficit Big News?
- I have to admit that I didn't notice it either when the Treasury last week showed that the fiscal 2012 deficit could be almost 30 percent lower than the deficit actually recorded in fiscal 2011.
Telegraph: Spain grits teeth yet again as austerity deepens
- Spain's new premier Mariano Rajoy has launched a fresh blast of fiscal austerity at his inauguration, describing the national outlook as "desolate" and his task like that of a father feeding four hungry mouths with bread for two.
Alternet: How Pay-Pal Squeezes Merchants with Unfair and Likely Illegal Business Practices
Forbes: Saudi Prince Alwaleed's Twitter Investment Was Made Via Secondary Market
TNR: A Former Treasury Adviser On How To Really Fix Wall Street -
Any serious program for Wall Street reform should start with two words: "term out." "Terming out" is a financial term of art, but its meaning is easily grasped. It simply means funding your business with
long-term
financing instead of
short-term
IOUs.
Eurekalert: Hedge fund restrictions favor managers over investors
- Armed with insider knowledge, managers of share-restricted hedge funds sell off their own holdings ahead of their investors in order to avoid low returns produced by an outflow of shareholder dollars, according to a new study by researchers from Boston College and EDHEC Business School in France.
FT: Hedge fund alarm bells are ringing over China
- The eurozone's political tarantella may still be roiling global markets but some of the world's savviest investors are already turning their attention elsewhere. It is not trips to Brussels or Frankfurt that analysts at large, secretive hedge funds are planning in the first few months of 2012, but data-gathering exercises in Shenzen and Guangzhou. The past few weeks have seen China loom large in the nightmares of many hedge fund managers still smarting from a less-than glory-filled 2011. Concerns are rising for the global outlook over the increasingly negative economic signals emanating from the country. As the Emerging Sovereign Group, a $1bn hedge fund backed by Julian Robertson and half owned by Carlyle, one of the world's biggest private equity groups, told its clients in a recent note: "[we have a] gathering sense that the next act of this rolling global debt crisis may well play out in the East."
NYT: An Inconvenient Truth -
Over at the conservative American Enterprise Institute, two resident scholars, Peter Wallison and Edward Pinto, have concocted what has since become a Republican meme: namely, that Fannie Mae and Freddie Mac were ground zero for the entire crisis, leading the private sector off the cliff with their affordable housing mandates and massive subprime holdings. The truth is the opposite: Fannie and Freddie got into subprime mortgages, with great trepidation, only in 2005 and 2006, and only because they were losing so much market share to Wall Street. Among other things, the Wallison-Pinto case relies on inflated data — Pinto classifies just about anything that is not a 30-year-fixed mortgage as "subprime." The reality is that Fannie and Freddie followed the private sector off the cliff instead of the other way around.
CJR: Bloomberg Bird-Dogs Meredith Whitney's Terrible Call
- Remember Meredith Whitney's
apocalyptic predictions
on the municipal-bond market last year? Bloomberg News does. And it makes sure Whitney and its readers do too.
CNN: House Republicans scrap direct vote on Senate payroll tax plan
Krugman: Will China Break?
MSNBC: Housing starts surge to a 1-1/2 year high
NYT: E.C.B. Warns of Dangers Ahead for Euro Zone Economy
Peak oil and Energy News
TechReview: A Solar Trade War Could Put Us All in the Dark
- Solar technology is the result of decades of global competition and collaboration—a trade war would undermine its future
EnergyBulletin: OPEC says, 'Don't count on us' for more supply
CNNMoney: Ohio set to see oil boom thanks to fracking
CNNMoney: Brazil's oil problem
Reuters: Iran admits oil output hit by lack of investment
DetroitNews: Price at pump busting budgets
Commodities/Metals
YahooFinance: Investors are furious that they can't get back the gold and silver they stashed with the failed brokerage.
- It's one thing for $1.2 billion to vanish into thin air through a series of complex trades, the well-publicized phenomenon at bankrupt MF Global. It's something else for a bar of silver stashed in a vault to instantly shrink in size by more than 25%. That, in essence, is what's happening to investors whose bars of silver and gold were held through accounts with MF Global.
Environmental News
WashinttonPost: Brazil's forest policy could undermine its climate goals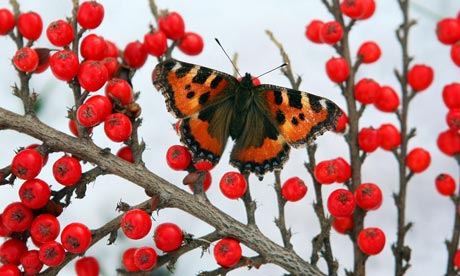 WashingtonPost: Snowstorm blamed for 2 deaths in Colorado halts pre-holiday travel across Great Plains
ExtinctionProtocol: Scientists mystified how Comet Lovejoy survived 2 million degree K temperature pass through Sun's corona
CBS: Deadly blizzard pushes into Great Plains
America in Decline
TNR: Finally, Republicans Find Their New Welfare Queens -
If you've been watching the Republican presidential debates, you've likely heard a surprising amount of talk about welfare reform.
BusinessInsider: 5 Former Teachers Who Won A Bizarre Contest Are Embarking On Second Careers As Cruise Operators
- Switching from a teacher to a cruise line director might seem like a weird transition, but for some, it's the best option available.
RawStory: Homeless kids in U.S. number 1.6 million: study
- Fully 1.6 million children in the United States — one in 45 kids — were homeless last year, living in shelters, cars, abandoned buildings and parks, a study released Monday found.
Telegraph: US elections 2012: Newt Gingrich suggests 'activist' judges could be arrested
- Newt Gingrich, the Republican frontrunner in national polls, is seeking to boost his following among conservatives by suggesting that he would have "activist" judges arrested by the Capitol Police or United States Marshals.
VanityFair: Smoke Screening
- As you stand in endless lines this holiday season, here's a comforting thought: all those security measures accomplish nothing, at enormous cost. That's the conclusion of Charles C. Mann, who put the T.S.A. to the test with the help of one of America's top security experts.
60Minutes: There Goes the Neighborhood
InfoWars: Presidential Frontrunner Warns Martial Law Being Established in America Alex Jones' Infowars: There's a war on for your mind!:
Leading GOP candidate Ron Paul has warned in recent interviews that the
amendments passed in the 2012 National Defense Authorization Act (NDAA)
are not only dangerous, but authorize the establishment of total martial law inside the United States. Not only does the bill, in sections 1031 and 1032, declare the unconstitutional right to detain Americans indefinitely without trial, but it authorizes an
Internet offensive and online Pentagon takeover
under the pretext of
cybersecurity
and
stopping online piracy
.
NetworkWorld: Coming soon: Ubiquitous surveillance from Big Brother's wayback machine:
As the price of digital storage drops and the technology to tap electronic communication improves, authoritarian governments will soon be able to perform
retroactive surveillance
on anyone within their borders, according to a Brookings Institute report. These regimes will store every phone call, instant message, email, social media interaction, text message, movements of people and vehicles and public surveillance video and mine it at their leisure, according to "
Recording Everything: Digital Storage as an Enabler of Authoritarian Government
," written by John Villaseno, a senior fellow at Brookings and a professor of electrical engineering at UCLA.
DHS: Using Cash Not Credit Cards Is Highly Suspicious & Weird - YouTube
: Taken from a new Dep of Homeland Security propaganda video.
ThinkProgress: Congress Cuts Winter Heating Aid For The Poor While Boosting The Defense Budget
WashingtonPost: GOP uses purse strings to rein in Dodd-Frank -
The White House managed to squeeze out some concessions from Republicans on funding Wall Street reform in the 2012 budget agreement that the House
passed
this afternoon. But Democrats ultimately failed to obtain an overall funding increase for one of the main financial watchdogs whose responsibilities will be massively expanded under Dodd-Frank.
Food and Water
WSJ: Vital Signs: Food-Price Inflation Slows Slightly
- Grocery bills last month increased at a slightly slower pace than they had during previous months.
Cryptogon: Swedes Arrested for Butter Smuggling
ActivistPost: FDA Escalates War Against Amish Dairy Farmers
Science and Technology
BusinessInsider: The Stupidest Tech Laws Congress Is Trying To Pass
- The technology industry is upset over a bill that would muck up the whole Internet just to keep people from illegally downloading copyrighted stuff.
BBC: Metal undergoes novel transition under extreme pressure
PopSci: Looking to Commercialize Particle Acceleration, Fermilab Breaks Ground On New Research Center
PoSci: Air Force Researchers are Building Simple Quantum Computers Out of Holograms
BlacklistedNews: IBM says 'mind control/mind reading' possible in five years
Cryptogon: Programmers Win DARPA Prize for Reconstructing Shredded Documents
NRDC: Clean Air Safeguards Don't Kill Jobs; Pollution and Climate Change Do
Medical and Health
MedicalXpress: Study: Eating less keeps the brain young - Overeating may cause brain aging while eating less turns on a molecule that helps the brain stay young.
Time: 'Magic Mushrooms' Trigger Lasting Personality Change
M&C: Mind power over stress
ScientificAmerican: Vitamin D Prevents Fractures, But Role in Cancer Remains Unclear
LAT: Supreme Court to hear arguments in March on healthcare law
LiveScience: Maggots Clean Wounds Faster Than Surgeons
WBIR: Winter holidays are peak time for heart attacks -
It's the grimmest of holiday statistics: Heart-attack deaths peak on three days of the year, and one of them is Christmas. The other two are the day after Christmas and New Year's Day. Talk about your lump of coal.
MSNBC: Breast cancer trial could speed approval of new drugs
MSNBC: Lives forever changed: When shaken babies grow up
- 'Those few seconds change lives. It's a ripple effect.'
Doomsteading, Gardening, Urban Farming
SHTFPlan: Stocking Up For Doomsday: It's Not Just For "Crazies" Anymore
ModernSurvivalBlog: Improve Fireplace Heat Efficiency With a Fireback
TransitionVoice: Butternut squash soup
Other News
DailyBeast: The Duggars's Photo of Their Stillborn Baby Ignites Debate
Kunstler: The Fourth Wall
Telegraph: The Turin Shroud is fake. Get over it
CommonDreams: The False Equation: Religion Equals Morality
- In the United States, where it is almost impossible to get elected unless you profess a strong religious faith, it would have passed completely unnoticed. Not one of the hundred US senators ticks the "No Religion/Atheist/Agnostic" box, for example, although 16 percent of the American population do. But it was quite remarkable in Britain.
DiscoveryNews: No Doomsday Supernova in 2012, Says NASA : Discovery News
MSNBC: Rats Raid Holiday Packages in NYC Post Office
RawStory: Prime Minister Cameron: UK should assert its Christianity to prevent 'moral collapse'
Politics
WSJ: Gingrich Threatens GOP's Chance to Nab Independents
BlacklistedNews: Ron Paul Is Now the Republican Frontrunner
DailBail: If Ron Paul Wins Iowa It Doesn't Count - Fox News
Politico: Paul panic seizes Iowa establishment
Politico: Has John Boehner lost control?
- First,
John Boehner
wanted the Senate to pass a payroll tax cut bill. Then, he wanted to make a show of killing it. Now, he won't hold a House vote on it at all.
TheNation: The Payroll Tax Cut Gets the Fox News Treatment
The Forums
TinfoilPalace: Mighty Mouse
TinfoilPalace: Fountains' of methane 1,000m across erupt from Arctic ice -
TheOilAge: Kim Jong Il has died
TheOilAge: Former promoter of "alternatives" turns on them
HubbertsArms: Happy Xmas, War is Over
HubbertsArms: 2012: Worse than 2008!
SilentCountry:How you can have a new truck and flat screen TV, but no money
SilentCountry: Anonymous declares cyber war on Congress over indefinite detention act