Good Tuesday to you! I hope everyone has a good day today, it's dark and foggy here in pamland today. A nice soft day, hope your day is lovely too.
Much thanks to RJ at the
Global Glass Onion
and the Ozarker at
Conflicted Doomer
for their help today!
Japan
Cryptogon: Arnold Gundersen: Fukushima Update
ENENews: Concrete parts under Spent Fuel Pool No. 4 are dropping onto ground
Global Conflict
JerusalemPost: US: Iran uranium enrichment a 'further escalation'
RawStory: Panetta admits Iran not developing nukes
NYT: Florida Man Charged With Plotting Strikes in Name of Islam
Zerohedge: IAEA Confirms Iran Has Started 20% Uranium Enrichment
CNN: Former Army soldier allegedly tried to join terrorist group in Somalia
- A former U.S. Army soldier was charged Monday with attempting to travel to Somalia to join the terrorist group Al-Shabaab, according to the Justice Department.
BBC: Syria's Bashar al-Assad blames 'foreign conspiracy'
Reuters: Syria's Assad promises "iron fist" and reforms
MSNBC: 'Tortured' Gitmo inmate wants secret videos released
MSNBC: Chavez, Ahmadinejad joke about 'big atomic bomb'
NYT: Egyptian Women Confront Patriarchy
CNN: Attorney who negotiated Iranian-American's release takes on spy case
USAToday: Bomb kills 25 in northwest Pakistan
Bloomberg: Obama Ready to Strike to Stop Nuclear Iran, Ex-Adviser Says
- No one should doubt that President Barack Obama is prepared to use military force to prevent Iran from acquiring a nuclear weapon if sanctions and diplomacy fail, the president's former special assistant on Iran said.
BusinessWeek: Iran Says Work at Fortified Enrichment Site Supervised by IAEA
Bloomberg: Geithner Seeks China's Support on Iran
- U.S. Treasury Secretary
Timothy F. Geithner
will urge Asia's two biggest economies to cut Iranian oil imports and seek to narrow differences with China on trade and currency disputes on a visit to Beijing and Tokyo this week.
IBTimes: Assad Promises Multi-Party Democracy in Syria
UPI: Poll: 25 percent of Iraqis 'suffering'
SeattleTimes: Saudi: 'Internal' matter if Japan buys Iran oil
- A Saudi oil official said that whether Japan or other countries continue to buy Iranian oil was an "internal matter," reflecting the unease in many nations after the latest U.S. sanctions on Tehran and Iran's threats to choke off the Strait of Hormuz in response.
OWS
Time: Nigeria Paralyzed by 'Occupy' Protests over Gas Prices
AmericanDialect: Occupy is the 2011 word of the year
TheNation: Occupy New Hampshire Counters Republican Narrative
SanFranciscoCBS: 'Wild Old Women' Close San Francisco Bank Of America Branch
- It was a slow-moving Occupy Wall Street protest, but it was an effective one. A dozen senior citizens calling themselves "the wild old women" succeeded in closing a Bank of America branch in Bernal Heights Thursday.
TruthOut: As "Right to Work" Law Looms, Indiana Occupiers Join With Limestone Strikers
Hacker News
LegitGov: Stratfor hack list includes hundreds of UK military users
Domestic Financial News
MarketWatch: Got money offshore? IRS starts new amnesty program
Reuters: U.S. moves toward legal action against Swiss bank: sources
RawStory: Fox News host cheers 'positive' job losses
- In a Sunday evening segment, Fox News business reporter Brenda Buttner suggested that the loss of public sector jobs — which have come largely out of cities, counties, school districts and states — is actually "a positive" development for the U.S. economy.
"Government is a little bit losing jobs, and that's something that we see as a positive because we want government to lose jobs to get more in-line with the private sector," she explained during an appearance on America's News Headquarters.
Bloomberg: Wall Street Considers Pay Freeze on Junior Bankers
Krugman: Very Serious Scare Tactics
- As part of a longer-term project, I've been looking into the why and how of the dominance of austerity rhetoric over most of the past two years. One aspect is the rapturous glee with which policymakers seized on the
theory of expansionary austerity
, without waiting to see how well it would stand up under scrutiny (and the answer was, not well at all). Another aspect, however, is the willingness of Very Serious People to invoke apocalyptic visions based on nothing but their gut feelings — gut feelings that people with actual money on the line didn't share.
NakedCapitalism: GAO Goes After Administration "TARP Made Money" Claim
-- Yves Smith - I don't know how many times we've gone after the "TARP made a profit" bunk, but that topic requires an annoying amount of vigilance (the latest shill was
Austan Gooslbee a mere week ago
).
CharlesHughSmith: Why Bernanke has Failed, and Will Continue to Fail
Dealbook: A Paradox of Smaller Wall Street Paychecks -
Is Wall Street cutting bonuses enough? That is a question worth considering amid chatter that investment banking bonuses are expected to be the lowest they have been since 2008 amid lackluster profits. Few people outside the industry are shedding tears. The average
Goldman Sachs
employee was paid $292,397 in the first nine months of 2011, down about 21 percent from the same period in 2010, when the average payout was $370,056.
Salon: GOP class warfare: Make the middle class pay -
For viewers of Saturday night's Republican presidential candidate debate, drawing distinctions between the leading candidates wasn't hard. But on one topic they are as alike as genetically modified peas in a pod. In an era in which Americans are paying historically low taxes and the government faces huge budget deficits, they are all fervently determined to give the richest Americans another huge tax break.
UPI: Analysis: Economic Outlook - Paycheck peek-a-boo
SFGate: Jobs report shows more in U.S. working full time
VanityFairJon Corzine's Riskiest Business
- Jon Corzine has crashed and burned before: ousted as head of Goldman Sachs in 1999, bounced as New Jersey governor a decade later, even literally shattered in a near-fatal car accident in 2007. But the $40 billion implosion of his brokerage firm, MF Global—with $1.2 billion in missing client funds—is a scandal he can't survive. Investigating the collapse, Bryan Burrough, William D. Cohan, and Bethany McLean discover what set Corzine on the road to ruin.
Bottomline: Nation's debt passes grim milestone
FiscalTimes: Big Three Automakers Once Again Booming
and next, Forbes say.... Thanks to Ozarker for these to stories.
Forbes: Don't Believe Hype About Auto Industry Turnaround
BusinessInsider: Just How Bad Are Those Old Delinquent Bills When You're Applying For A Mortgage?
- Confronting your past is sometimes difficult, especially if it includes a time when your bills went unpaid.
BusinessInsider: NEW FED PLAN: Sell Foreclosed Properties To Investors To Rent Out
WashingtonPost: By promoting mortgage refinancing, Obama could win big
- Hubbard is an advocate for using Fannie Mae and Freddie Mac to set off a nationwide wave of mortgage refinancing. In a
paper
co-authored with Columbia economist Christopher Mayer, Hubbard estimates that more than 75 percent of the homeowners with 30-year mortgages backed by Fannie or Freddie are paying interest rates higher than 5 percent. But for the past two years, interest rates have been closer to 4 percent. That means tens of millions of Americans are paying more than they need to every single month.
Global Financial News
NYT: Merkel and Sarkozy Warn Greece on Debt
BlacklistedNews: Iran bans unofficial money trade after rial fall
ArchaeologyNewsNetwork: Ex minister says Acropolis could be leased
- Conservative New Democracy MP and former deputy health minister Gerasimos Giakoumatos, suggested on Monday that the Acropolis and other archaeological sites be leased to private firms in a bid to bring much-needed revenue into the debt-ridden country.
Peak Oil and Energy News
EnergyBulletin: The end of the U.S. ethanol tariff
Mineweb: Riversdale eyes new North America coal prospects, Australia IPO -
Riversdale Resources, headed by former Riversdale Mining executives Michael O'Keeffe and Steve Mallyon, is currently scouring North America for new coal prospects while preparing for its Australian IPO.
TimeMoneyLand: Will Tensions With Iran Really Push Gasoline to $5 a Gallon?
WSJ: OIL FUTURES: Nymex Crude Rises On Equities, Iran Tensions
LAT: Ocean waves power a prototype generator in Newport Beach
DMarron: Oil and Natural Gas Prices Move Even Further Apart
TheOilDrum: The Oil Potential of Iraqi Kurdistan
Mish: Population: The Elephant in the Room; Peak Oil Implications on Population Growth; What Level of Human Population is Sustainable?
"In the last 200 years the population of our planet has grown exponentially, at a rate of 1.9% per year. If it continued at this rate, with the population doubling every 40 years, by 2600 we would all be standing literally shoulder to shoulder." says Professor Stephen Hawking as reported by Edward Morgan in
Looking at the New Demography
. Suffice to say the rate of population growth will not continue, and Morgan makes the case we are already in stage 5 of
The Demographic Transition Model
. Whereas Morgan presents a relatively benign view of things, even wondering if there are ways to reverse stage 5 decline, Paul Chefurka in
Population: The Elephant in the Room
sees things quite differently, primarily because of oil usage.
BusinessInsider: Norway Makes Its Second Huge Oil Discovery In The Past Year
- Norway's Statoil said Monday it has discovered a large oil reserve in the Barents Sea, its second major oil find in the Arctic region in less than a year.
CNBC: Toyota's Lentz Sees Gasoline Above $4 in 2012
ArabNews: Kingdom vows to ensure oil market stability
Telegraph: Wind power is expensive and ineffective at cutting CO2 say Civitas
- Wind power could actually produce more CO2 than gas and increase domestic fuel bills because of the need for "back up" power stations, a think tank has warned.
Commodities/Metals
Zerohedge: Gold Storms Above 200 DMA
Mineweb: Gold above $1,600 on rising euro
Environmental
ExtinctionProtocol: Weather takes another bizarre turn, dropping extreme winter conditions on select portions of the globe
Guardian: Grand Canyon uranium mining to be banned for 20 years
ExtinctionProtocol: Arizona 3.1 magnitude tremor strikes between state's dormant volcanoes
- The U.S. Geological Survey recorded a magnitude 3.1 earthquake in Arizona Sunday afternoon. According to the USGS, the quake hit at 12:11 p.m. about 21 miles southwest of Winslow and about 113 miles northeast of Phoenix. Winslow is about a 3-hour drive from Phoenix. With a depth of just over 3 miles, the temblor was a relatively shallow one.
CNN: Torrential rain causes flash flooding in Houston
- The rain was falling so hard and fast in Houston that the weather service recorded 1.6 inches in just 10 minutes. No injuries were reported.
MSNBC: Deluge, suspected twisters hit Houston area
News.com.AU: Hints 'extinct' giant Galapagos tortoises live on
RedditScience: Study finds that oil is MORE toxic than previously thought, and that environmental impact studies currently in use may be inadequate
NYT: Icebreaker Slowly Carves Path for Tanker to Bring Emergency Fuel to Alaska
SOTT: At least eight dead in Brazil landslide
Guardian: Nigeria's oil disasters are met by silence
- In 2010 the world watched in horror as the Gulf of Mexico filled with 5m barrels of oil from an undersea leak. Shocking images of uncontrolled spillage erupting from the ocean floor travelled around the world for weeks, sparking a media frenzy, a range of stern governmental responses and a huge amount of public outrage. Last month, on the other side of the Atlantic, the oil giant Royal Dutch Shell's operation caused from 1m to 2m gallons of oil to spill into the ocean off the coast of Nigeria, also as the result of an industrial accident. It was the
worst spill in Nigeria in 13 years
in a part of that country where the oil and gas industry has been despoiling the environment for more than 50 years, on a scale that dwarfs the Deepwater Horizon spill in the Gulf of Mexico by a wide margin.
CBC: Radicals working against oilsands, Ottawa says
CBC: Harper warns pipeline hearings could be 'hijacked' -
Prime Minister Stephen Harper says his government will look into measures to prevent the approval process for energy projects from being "hijacked" by opponents of the developments
DailyMail: Fracking cited as the official cause of Ohio's 11 earthquakes last year
PysOrg: First images of newly discovered primate
- Researchers working in Northern Myanmar have captured the first photographs of the recently discovered Myanmar snub-nosed monkey.
DesdemonaDespair: Researchers: Mount Adams glaciers half gone
PopSci: Maldivian Leaders Might Move the Entire Nation to Australia If Sea Keeps Rising
America in Decline
DeclineoftheEmpire: Movin' On Up? Not In America
SOTT: The US schools with their own police -
More and more US schools have police patrolling the corridors. Pupils are being arrested for throwing paper planes and failing to pick up crumbs from the canteen floor.
Why is the state criminalizing normal childhood behavior?
StratRisks: Zbigniew Brzezinksi: 8 Geopolitically Endangered Species That Will Suffer From America's Decline
NakedSecurity: US customs can and will seize laptops and cellphones, demand passwords
NakedCapitalism: Hatchet Job by Florida Inspector General to Justify Firing of Two Lawyers for Foreclosure Fraud Investigations
- The usual stereotype of corruption on the US state level is that, depending on the day, Louisiana or Mississippi tops the list. But the cesspool created by the widening foreclosure crisis in Florida puts anything in kudzu-land to shame.
CBSNews: Parents: FAMU hazing was retaliation -
There's been a new twist in the Florida A&M hazing investigation, as the parents of a student who was beaten to death in November tell CBS News something previously unknown about him: Robert Champion Jr. was gay.
BlacklistedNews: Rights? In The New America You Don't Get Any Rights!
Brookings: Opportunity in America: The Disadvantages Start at Conception
- A growing body of evidence suggests that the United States, far from being the land of opportunity celebrated in our history and our literature, is instead a country where class matters after all, where upward mobility is constrained, especially among those born into the bottom ranks.
BlacklistedNews: New Bill Known As Enemy Expatriation Act Would Allow Government To Strip Citizenship Without Conviction
Food and Water
WSJ: Stink Bugs Put U.S. Farmers on the Defensive
TheAtlantic: The Very Real Danger of Genetically Modified Foods
- Chinese researchers
have found
small pieces of ribonucleic acid (RNA) in the blood and organs of humans who eat rice.
ThePetitionSite: Tell Monsanto To Stop Driving Thousands of Farmers to Suicide
Yahoo: What's in that OJ? Tropicana is sued
Science and Technology
Wired: Aussie Brains Move Chip Design to Quantum Realm
TechReview: A Hand-Cranked Tablet Unveiled at CES
Zerohedge: Copyright Lawyers Oppose SOPA … And Say It Won't Even Work
ArchaeologyNewsNetwork: 2,000 year old Cave Paintings found in Central Mexico
- Mexican archaeologists found some 3,000 cave paintings, some almost 2,000 years old, in the central Mexican state of Guanajuato
CNN: Is 2012 the year to hang up the phone?
MSNBCPhotoBlog: Saturn's moons and rings mix it up
ScientificAmerican: Biggest Map Yet of Universe's Invisible Dark Matter Unveiled
Medical and Health
BodyOddMSNBC: Penis tattoo gives guy permanent erection
- You'd think somebody repeatedly sticking a needle in your penis would be a little off-putting, but the 21-year-old Iranian apparently thought it would be a grand idea to have Persian script reading borow be salaamat (good luck on your journeys), and the first initial of his girlfriend's last name ("M") tattooed onto his little gentleman.
He was left with a permanent semi-erection as a reminder of just how good the idea was.
CNN: How cholera in Haiti began
ExtinctionProtocol: Pestilence Watch: New deadly disease outbreaks monitored in Uganda, India, and the Philippines
- January 9, 2012 – UGANDA – A mystery disease has killed over 100 people and infected more than 2,000 in northern Uganda.
SOTT: Group Helplessness and Rage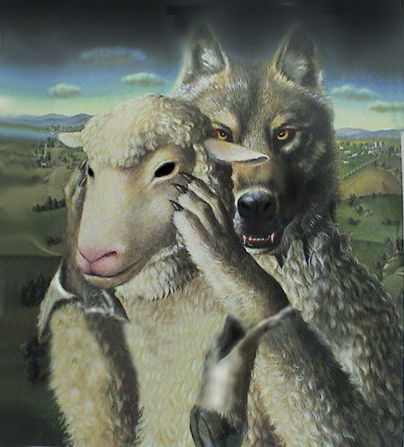 PsyOrg: Legionnaires' disease outbreak linked to hospital's decorative fountain
ScientificAmerican: PAIN Relief: India on Track to Be Declared Polio-Free Next Month
PopSci: To Track Mental Illness, Researchers Are Taking the DNA Of Century-Old Brains In Jars
M&C: No credentials, no anaesthesia: 3 arrested after bungled surgeries
HealthAffairs: Slow Growth In Health Spending And Utilization Continues
- An extraordinary slowing of the growth in use of health care goods and services contributed to a second year of slow health spending growth in 2010,
federal analysts reported
in the January issue of Health Affairs.
WashingtonPost: SLIDESHOW: The history of health-care costs -
Think of the
National Health Expenditure report
as a State of the Union address for health policy wonks. The annual assessment from the Center for Medicare Services lays out the highs and lows of the year in health care spending.
Krugman: Who Fires Whom?
- Aaron Carroll has an
excellent analysis
of Mitt Romney's faux pas on firing people. No, Romney didn't actually say that he enjoys firing people — but what he really did say, that competition works in health care because you can fire your insurance company, was actually worse. Carroll:
The real issue, unfortunately, is that very, very few people have the luxury that Gov. Romney is endorsing. Let's say that you are self-employed, and lucky enough to have found a company to provide you with health insurance. Then, let's say you develop cancer. You suddenly find out that your insurance company stinks. So you fire them, right? Of course not. You're screwed. Now you have a pre-existing condition. There's not an insurance company out there that wants to cover you. So you don't fire them. You scream, and curse, and cry, but you're stuck. Only healthy people have the luxury of picking and choosing. Let's also not forget that most people don't find out that they're not getting "good service" until they're sick. Healthy people don't make much use of their insurance, so they don't know how bad it is. They only find out after they're ill, and then it's too late. It's only fun to fire the insurance company if you're sure you can go to another company to get what you need. Almost no one can.
Doomsteading, Gardening, Urban Farming
CityFarmer: Wanted! Farmers to farm a rooftop in Los Angeles
ModernSurvivalBlog: War Drums
Other News
Hosted: Miss. Gov. Barbour pardons 4 killers
CNN: Drug dog busts Snoop Dogg's bus
- Hip hop star Snoop Dogg faces a drug charge after border agents searched his tour bus along the same stretch of a west Texas highway where singer Willie Nelson was busted in 2010, a Texas sheriff said.
TheAtlantic: California Bars Prisoner From Reading 'The Atlantic'
BlacklistedNews: The script for alleged Wikileaker Bradley Manning's hearing
Wired: World's Fastest Guitarist Turns Classical Classic Into Blistering Blur
WashingtonPost: Supreme Court case tests FCC's power to police TV indecency
MSNBC: Desperate for education: S. Africa stampede kills 1
- One person was killed and nearly 20 injured in a stampede Tuesday by students trying to register at the University of Johannesburg, reflecting desperate demand for higher education among the poor in Africa's largest economy.
CSMonitor: Picasso painting stolen in Greece during art heist
Politics
USAToday: Daley to resign as White House chief of staff
PoliticusUSA: GOP Proven Wrong Again As ObamaCare Created 23,000 Jobs In December
CBSNews: GOP race takes dramatic turn as rivals open fire on Romney
TheAtlantic: Believe It or Not, Europeans Like Mitt Romney
- The normally Republican-phobic continent is taking a surprising shine to the lead GOP candidate, which it sees as a champion against the fringe
NationalPost: Sheldon Alberts: Mitt Romney may not be re-electable
Slate; N.J. Gov. Chris Christie Responds to Female Hecklers With Offensive Oral Sex Joke
TheNation: Republican Candidates Attack Labor
Yahoo: Huntsman objects to ad featuring adopted kids
Statesman: Perry's back-to-Iraq proposal panned
CSMonitor: Super PAC windfalls: How deep pockets are funding the 2012 election
Forums
TinfoilPalace: Tiger Woods' ex-wife bulldozes $12 million home
TinfoilPalace: Both organized parties have managed to banish the rule of law in America.
TheOilAge: Obama's new global war strategy
TheOilAge: The Bug Out Bag
HubbertsArms: Goldman Sachs - oil to end the year at $127.50, trade at an average of $120
HubbertsArms: Gold and Silver for WTSHTF
SilentCountry: New doomstead advice
SilentCountry: Climate Change in Aus