Happy Friday one and all!
I sure hope everyone has had a good week. Here in pamland it's been unusually warm and lovely! Aside from a couple T-storms.
I found a great site this morning and with spring coming on soon, I thought you guys would like it too.
I've linked to a couple of their posts in the Doomsteading section so check them out. Looks like their blog is full of good useful information.
Remember, starting March 1, Google the evil, is going to start spying and building dossiers on us so be careful what you search for, text message, email, or what sites you visit.
I had considered moving the blog to wordpress and still may do it if I can figure it out. LOL
I'll use iGoogle to gather links for the blog but, other than that I'm done with Google.
I use DuckDuckGo for searching now.
here's the link again for anyone interested.
Much thanks to RJ at the
Global Glass Onion
and the Ozarker at
Conflicted Doomer
for all they do to help find good and important stories for us. RJ posts his weekly wrap up this afternoon so don't miss it, and the Ozarker posts on Saturday afternoon.
Be sure to stop by their blogs and say hello, and, while you're at it, go by the forums and see what's going on there! Always something interesting going on at the forums.
Japan
DesdemonaDespair: Hope fades for lone pine tree survivor of Japan tsunami
FukashimaDiary: Tokyo is as contaminated as the worst place in Chernobyl
OilPrice: Japan Starts to Invest in Tsunami-Proof, Floating Wind Farms
Global Conflict
Wired: Calm Down. Iran's Missiles Can't (and Won't) Hit the East Coast.
UPI: Iranian Christian leader sentenced to die
HeraldSun: WikiLeaks suspect Bradley Manning formally charged with aiding enemy
Wired: Sacrebleu! French Drone Documents Stolen From Paris Train Station
Wired: The Pentagon Has 6 Bomb-Zapping Ray Guns (Which May Be 6 Too Many)
BlacklistedNews: Pakistan 'offered surge in US boots on ground in return for helping oust generals'
UPI: Abkhazian President survives attack
Zerohedge: Behold The Greek Debt Slavery "To Do" Checklist Permitting It To Bail Out Europe's Insolvent Banks
CBSNews: Syria's wounded rebels must be smuggled out
WSJ: U.S. Soldiers Killed in Afghan Unrest
ExtinctionProtocol: China preparing for space warfare warns U.S. army general
CNN: Why the world isn't intervening in Syria
McClatchy: 'Top levels' of Syria regime responsible for war crimes, U.N. says
BlaacklistedNews: Syrian National Council Demands Foreign Invasion
Syrian Army May Have Targeted Journalists in Syria
MSNBC: Hacked arms and legs display the despair of Somalia
IBTimes: U.S. Reports Progress in Fight Against Uganda Guerrillas
WSJ: Protests Against Quran-Burning Roil Afghanistan
WashingtonPost: Israeli Police clash with Palestinians throwing rocks at Jerusalem holy site
Spiegel: Protests over Koran Burning: Germany Closes Afghan Military Base Early
UPI: Malians fleeing in droves, U.N. says
- Malians are scattering across North Africa to flee conflicts between rebel and pro-government forces
ABCNews: Copter Crash One of Marines' Deadliest in Years
MSNBC: Russia warns world against 'hasty conclusions' over Iran
- Meanwhile, the United States and its allies accuse Tehran of nuclear defiance
CNN: Nations want 'tsunami wave' of pressure on al-Assad
hosted: Gingrich criticizes Quran burning apology by US
UPI: Oil door still open for Europe, Iran says
GlobeAndMail: Car bomb at bus terminal in Pakistan kills 12
BeforeItsNews: Astonishing 16 Facts About Iran That The U.S. Government Doesn't Want You To Know - Video
OWS
PlutocracyFiles: Serious Materials Occupation
Domestic Financial News
Reuters: USPS closings plan to eliminate up to 35,000 jobs
Bloomberg: Pensions Find Private Equity Bites as Blackstone Cuts Jobs
CharlesHughSmith: What's Next for Capitalism After the Current Version Implodes?
Zerohedge: Guest Post: Why The U.S. Economy Could Go Haywire
ETFDaily: Jim Rogers: Attack On Iran, Pure "Madness"
UPI: Union files suit to stop right to work law
Zerohedge: Bailed Out AIG Posts Huge "Beat" On Tax Gimmick, Will Avoid Paying Taxes For Years
CNN: Procter and Gamble cutting 5,700 jobs
Reuters: AIG posts huge 4th-quarter profit on tax benefit
ChicagoTribune: Pennsylvania university heads paint bleak tuition outlook
(Reuters) - The heads of Pennsylvania's four largest universities pleaded with lawmakers on Wednesday to ignore Governor Tom Corbett's proposal to cut state subsidies on higher education by 30 percent. During budget hearings early on Wednesday, University of Pittsburgh Chancellor Mark Nordenberg called Corbett's proposal "deep, dramatic and disproportionate," adding that if enacted, Pitt would have to raise tuition by $3,000 annually.
WSJ: In Retreat, Sears Set to Unload Stores
BusinessInsider: The Weakened Consumer Can't Survive Oil Prices At This Level
- Back in December I penned an article about the
potential for gasoline prices
to rise quickly to catch up with surging oil prices.
We said then
"If we look at just the nominal price data going back to 1990 we can see that there is indeed a very high correlation between oil prices and gasoline prices. While divergences from each other do occur on occasion those divergences tend not to last for very long with gasoline usually correcting towards the price of oil."
Statesman: American Airlines to reduce jobs without layoffs
CNBC: Middle Class Getting Pushed Out of Banking
- Excessive regulation of financial institutions is squeezing out middle-class consumers who soon will find themselves locked out of the banking system, analyst Meredith Whitney said Wednesday.
ForexPros: Where Did All That Printed Money Go?
WSJ: Why We Can't Believe the Fed
Time: Obama's Job Creation Tax Credit: Cool Idea, Bad Policy
TPM: D'oh! Debt Hawks Fear Most GOP Tax Plans Will Increase Deficit
CNNMoney: U.S. automakers face tough times in China
WSJ: Atlanta Fed Survey Finds Long-Term Inflation Worry
MSNBC: FDIC coming up empty in pursuit of bankers
- Critics say agency hasn't been aggressive enough in pursuing those who caused financial crisis
FiscalTimes: Banks Play the Liquidity Card to Kill Real Reform
Reuters: Republican House bill would strip US Fed's jobs mandate
CNNMoney: The corporate tax myth
FinancialPost: Why we're in trouble if housing craters
BusinessInsider: The Iconic Fuller Brush Company Is Filing For Bankruptcy
Global Financial News
Reuters: Canada to raise Volcker rule at G20 meeting
CounterPunch: The Humiliation of Greece
- If Greece's €130 billion loan was going to be used for fiscal stimulus, then it might be worth the commitment. Because that kind of money could put a lot people back to work and kick-start the economy fast. But the loan isn't going to be used for stimulus. It's going to be used to recapitalize the banks and pay off creditors, neither of which will do anything to boost activity or create jobs. So, why bother? Why dig an even deeper hole if it achieves nothing? If that's the case, then Greece should just default now and start rebuilding the economy ASAP. There's no point in putting it off any longer.
ANN: More on Armed Robbery at Ancient Olympia Museum
NYT: For Greece, a Bailout; for Europe, Perhaps Just an Illusion
FiscalTimes: European Banks' Heavy Losses
Krugman: Euro Agonistes
Bloomberg: EU Confirms Spain Will Relapse Into Recession, Warns on Further Austerity
- Spain's economy will relapse into a recession in 2012 and additional austerity measures may worsen the slump, the European Commission said.
FT: Euro denominated oil hits record
FT: Record sterling oil price sparks fears
- Oil prices have soared to a record high in sterling terms and are approaching euro highs, raising fears that European countries struggling with heavy debts will face further barriers to economic recovery. "This is a regional oil shock," .
BusinessInsider: The EU Now Expects A Recession For The Eurozone
Spiegel: Fleeing the People's Paradise: Successful Chinese Emigrating to West in Droves
FiscalTimes: European Banks' Heavy Losses
SeattleTimes: Royal Bank of Scotland losses widen on writedowns
ECB: Interview with Frankfurter Allgemeine Zeitung
- Interview with Mario Draghi, President of the ECB, conducted by Holger Steltzner and Stefan Ruhkamp, published 24 February 2012
ETFDailyNews: Lord James of Blackheath: The $15 TRILLION Dollar Money-Laundering Mystery
Peak Oil and Energy News
$6 Gas Prices This Summer; The U.S. Economy Falls Off A Cliff
ThinkProgress: Time to Tap the Strategic Oil Reserves?
- Americans are rightly concerned about rising oil and gasoline prices. On February 21 oil closed at
$106 per barrel
, while the
average gallon of gas in the United States cost $3.59
.
Bloomberg reports
that prices could continue to rise:
While gas prices tend to rise through the first half of the year, this is the earliest the average price per gallon has breached the $3.50 mark. If this pace continues, the national average should hit $4 a gallon by May, if not sooner.
SeattleTimes: How gasoline demand is faring
- U.S. motorists have bought less gasoline every week for the past 48 weeks, according to a survey published Wednesday by MasterCard SpendingPulse. At the same time, prices have risen. Those trends should continue, say industry analysts.
CNNMoney: Gasoline prices and taxes by state -
(interactive) Gas prices keep rising nationwide. But how much you actually pay is affected by your income and local economy. Mississippi residents spend a whopping 11.8% of their income on gas. Gas prices reflect the average price in each state and are updated daily from data gathered by the
AAA Fuel Gauge Report
.
MSNBC: Dead bodies to be burned to heat UK swimming pool
IBTimes: Crude Could Hit $125 in Weeks
CNBC: Gasoline ETF Rallies as Pump Prices Surge
MSNBC: Oil tank blast shakes Galveston, Texas
Commodities/Metals
CommodityOnline: Lack of supply will push silver to $50 oz in 24 months: Kingsgate CEO
Mineweb: Gold and silver to continue rising as Fed's Wall Street puppets cornered
Environmental
DeclineoftheEmpire: Acidifying The World's Oceans
ExtinctionProtocol: 5.0 magnitude earthquake strikes off the coast of Mexico
- February 23, 2012 – MEXICO – A 5.0 magnitude earthquake rattled the ocean floor 101 km off the coast of Chiapas Mexico.
DesdemonaDespair: Chevron Nigeria gas well fire 'may burn for months' – 'Like watching a volcano erupting, fire spewing in every direction'
Grist: Giant snow art turns the ground into a canvas
(Great, now some dumbass will have to go out and kill them.)
The average American family owns 2.28 cars, and even in genuinely car-dependent areas they could probably get away with one. How much does that excess auto capacity cost? Enough that if everyone ditched their unnecessary vehicles, they'd save an average of $186,425.03 over 30 years. In a lot of places, that's enough to buy another house. At very least, it's more than enough to move to a more expensive area that's more transit-accessible or requires a shorter commute.
BlacklistedNews: Dow and Monsanto Join Forces to Poison America's Heartland
UPI: 2 avalanches in India kill at least 11
BBC: New moth invades Italy vineyards
RawStory: Seven arrested in U.S. crackdown on rhino trade
ClimateChanagePsychology: Shell's Alaska-bound oil drilling ship occupied by Greenpeace, Xena actress, climate warrior Lucy Lawless
Yahoo: Rare monster lobster caught on East Coast
MSNBC: Recommended: Winter storm slams Midwest; New York, New England up next
TheChart: Group sues EPA over popular weed killer
America in Decline
Cryptogon: Corrections Corporation of America Wants to Buy State Owned Prisons and Then Get States to Commit to Keeping Them Full of Prisoners
CNNMoney: Michigan's incredible shrinking workforce
ActivistPost: Police Use Laws To Paint Cold Med Buyers as "Meth Heads"
EdgeOfTheWest: Recycling the cycle of poverty -
In the winter of 1963, the sociologist Charles Lebeaux argued that poverty, rather than merely a lack of money, was in fact the result of several complex, interrelated causes. " "It involves a reinforcing pattern of restricted opportunities, deficient community services, abnormal social pressures and predators, and defensive adaptations. Increased income alone is not sufficient to overcome brutalization, social isolation and narrow aspiration."
NakedCapitalism: Spinning Necessity as a Virtue: Families to Stand in for Fragmenting Social Safety Nets
- Yves Smith - An anodyne seeming article at VoxEU, which I reproduce in full below, makes a straightforward seeming case for policies that bolster family ties in the face of a nasty combination of aging populations and high unemployment among the young. It isn't hard to see that this line of thinking is the policy equivalent of getting in front of a mob and trying to call it a parade.
NYT: Bribery Case Falls Apart, and Tactics Are Doubted
CNNMoney: 35,000 Postal Service jobs on the chopping block
Food and Water
CommodityOnline: India pepper prices up 12% in Feb on strong demand and lower supplies
Internet and Online Privacy News
ComputerWorld: Google commits Chrome to support 'Do Not Track'
CNN: Attorneys general have 'strong concerns' about Google privacy rules
Technolog: YouPorn subscribers exposed after security hole discovered
Science and Technology
Cryptogon: Red License Plate in Nevada Means the Driver Is a Robot
IBTimes: Super Space Bugs Generate Electricity
PopSci: Hot Weather Makes Mammals Smaller, So Will Global Warming Make Us Shrink?
BBC: Mild drought 'caused Maya fall'
Medical and Health
ArsTechnica: 'Pig MRSA' came from humans, evolved via farm drugs
RawStory: Republican state attorneys general sue Obama over birth control rule
MSNBC: Va. lawmakers halt anti-abortion 'personhood' bill
Salon: A pro-choice win in Virginia, assisted by "Saturday Night Live"
The Virginia governor backs off a forced-ultrasound bill in the face of pro-choice -- and pop culture -- outrage
TheChart: Study: Bird flu death rate may be overblown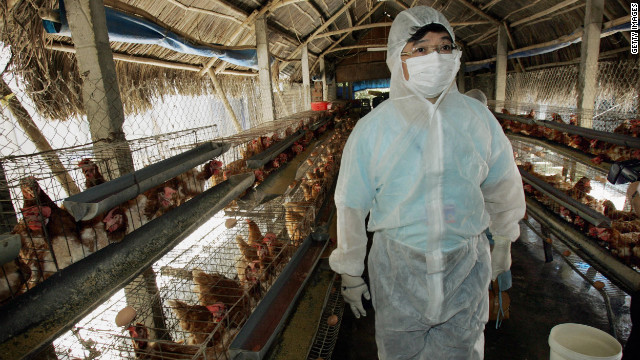 RedditScience: Mexican scientists successfully test vaccine that could cut heroin addiction
HuffingtonPost: Cat Saves Owner's Life Just Hours After Being Adopted
TodayHealth: Sudden OCD in kids? Culprit may be strep throat, other infections
Doomsteading, Gardening, Urban Farming
PreppingToSurvive: Pouring the Foundation of the Root Cellar
HowToMakeHominyFromCorn: The Basics of Making Homemade Hominy from Dry Corn Kernels
StrategicLiving: Solving the Portable Knowledge Problem
thanks to mtlouie for recommending the following source.
VeteransToday: Americans Changing Attitude Toward Guns
CanadianDoomer: Zombie Curse Remover
WaldenEffect: Building an observation brood coop for chicks
WaldenEffect: Anna: When to plant spring crops
Other News
interested as I am in faces, I found this next post and wanted to share.
Telegraph: Mugshots of Australian women criminals from the 1920s
CBSNews: Boy, 9, faces charges in girl's shooting
MSNBC: Girl shot: 9-year-old boy in orange jail jumpsuit cries in court
BaltimoreSun: Bradley Manning to be arraigned at Fort Meade in WikiLeaks case
Telegraph: WikiLeaks trial: Bradley Manning declines to enter plea
Private Bradley Manning has declined to enter a plea to charges that he handed over hundreds of thousands of classified US files to WikiLeaks, dragging out further a case that has already run for more than 600 days.
BBC: Everybody scream
- Why does anguished art and music appeal so much?
WSJ: A Dollhouse Fit for a Queen
CNN: Maryland Senate approves same-sex marriage bill
UPI: Martha Washington's dress fabric for sale
BBC: American 'illegals'`
- The thousands who overstay their visas - south of the border The issue of undocumented Mexican migrants in America is widely reported. But what about the thousands of Americans living illegally south of the border? Mexico Direct looks at why they come, and why Mexicans aren't yet making an issue about it.
FiscalTimes: Why the Prosperous Are Pawning Their Pinot Noir
Along with family jewels and fine art they will accept wines as collateral for loans to help ease cash shortages of businesses and people on all rungs of the economic ladder. "You'd be amazed by how many wealthy individuals have terrible credit ratings," said Jordan Tabach-Bank, head of Beverly Loan Co. in Beverly Hills, California. "And besides, if you go to a bank, it can take weeks or months to get a loan. When we make a loan, it's usually the same day,"
The pawnshop for the prosperous lends to hedge-fund managers, bankers, lawyers, doctors and even Oscar winners."Most people have a vision of pawn shops as sad sites. But that's not the case here," Tabach-Bank said. "I have a lot of people who come in who have a business opportunity and they need an infusion of cash for business purposes."
WhatCounts: 'Cop in a box' a new tool for investigating child sex crimes
Politics
ChicagoTribune: Beavers says feds indicted him on tax charges when he wouldn't wear wire
McClatchy: Santorum's debate struggle shows why Congress isn't the mother of presidents
McClatchy: Sen. Pat Roberts' office is latest to get powder-filled letter
LegitGov: Lieberman's Office Evacuated Because of Suspicious Mail
FiscalTimes: Lower the Deficit? Not with These GOP Candidates
RawStory: All copies of John Edwards sex tape to be destroyed
NYT: Santorum's Senate Record Turns Into Liability
MSNBC: GOP skeptics holding out for late-entry hero to save 2012?
Atlantic: None of the Republican Debt Reduction Plans Would Work
Grist: Obama mocks drill, baby, drill: 'The American people aren't stupid'
some are
CBSNews: Santorum: Obama wants to 'indoctrinate' students by boosting college enrollment
McClatchy: Romney blows call on Obama's budget-deficit record
RawStory: GOP debate audience boos contraception
RawStory: Romney: 'Nuclear weaponry will by used' if Obama re-elected
Politico: Opinion: The enduring fallacy of the CEO president -
Is it safe to assume that a successful CEO is uniquely prepared to be president? No more than it is safe to assume a successful president is uniquely prepared to be CEO.
CBSNews: Bill Maher donates $1M to Obama super PAC
CSMonitor: Gingrich pledges $2.50 gas, Obama: 'it's easy to make phony promises'
IBTimes: What is a Super PAC? Everything You Need to Know
HuffingtonPost: Santorum In '95: 'I Was Basically Pro-Choice All My Life, Until I Ran For Congress'
Forums
TinfoilPalace: The Private Prison Bullshit
TinfoilPalace: Feds Run Amish Raw Milk Farmer Out of Business.
TheOilAge: Excellent article on AJ on Peak Oil
TheOilAge: The West picks yet another country to bomb - SOMALIA!
HubbertsArms: Proctor & Gamble To Cut 5,700 Jobs In Restructuring
HubbertsArms: Big Banks Charging Unemployed Debit Card Fees For Unemployment Benefits
SilentCountry: New Madrid
SilentCountry: Federal Reserve has been money laundering for years.