Good Wednesday to you all! Hope all are well and having a good day today. I hope to get to run to town today so this might be a little shorter than usual, but still good! :D
Here's a good one sent in by the lovely Ozarker this morning.
Guardian: Instead of being disgusted by poverty, we are disgusted by poor people themselves
Empathy has crashed. No more cruel to be kind. We must simply be cruel.
An addict is the author of their own misfortune. Her poverty is self-inflicted. All these hopeless people: where do they all come from? It is, of course, possible never to really see them, as their distress is so distressing. Who needs it? Poverty, we are often told, is not "actual", because people have TVs. This gradual erosion of empathy is the triumph of an economic climate in which everyone, addicted or not, is personally responsible for their own lack of achievement. Poor people are not simply people like us, but with less money: they are an entirely different species. Their poverty is a personal failing. They have let themselves go. This now applies not just to individuals but to entire countries. Look at the Greeks! What were they thinking with their pensions and minimum wage? That they were like us? Out of the flames, they are now told to rise, phoenix–like, by a rich political elite. Perhaps they can grow money on trees?
It goes rather well with this from Activist Post.
Definitely the direction we're headed in, if something doesn't happen to prevent it, I fear we'll be in WW3 sometime this summer.
And here's my thought for the day.
You know, if we want jobs creation, what needs to be done is for American workers to
SLOW THE HELL DOWN!
Instead of working yourself to death and doing the jobs of 3 or 4 people, why not slow down, just a bit, get your co-workers to slow down too. Just a bit, not enough to get fired, but just enough to where the company has to spend some of it's hoarded mega profits and hire new workers.
Americans have become so "job scared" that they are not only making themselves miserable by working like crazy people, but, they are also taking up jobs of others. So, pam's words of wisdom for the day,
Stop giving your time away for free and making some jerk rich and just,
Slow Down
!
As always, sincerest thanks to RJ at the
Global Glass Onion
and the Ozarker at
Conflicted Doomer
for their help today! Please visit their blogs and support their work.
And........
visit the forums!
Japan
DesdemonaDespair: Fukushima: Return to the disaster zone
VancouverSun: Into Fukushima's no-man's land
MSNBC: Radiation from Fukushima detected 400 miles off Japanese coast
But readings are far below the levels that are generally considered harmful
Global Conflict
McClatchy: US veterans deported after they served
CNN: 5 killed as protests over Quran burning rage in Afghanistan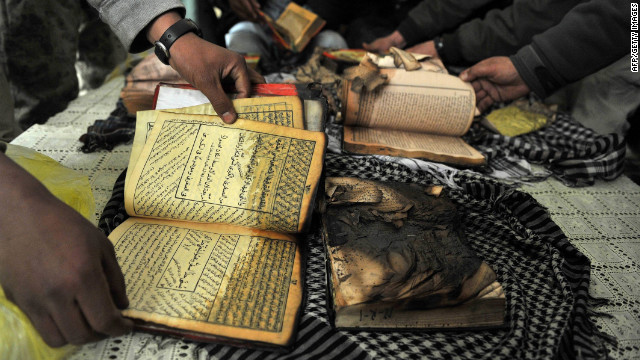 Reuters: Assad seeks to bomb Homs into submission, alarms world
Bloomberg: Iran Has No Pre-Emptive Strike Policy: Ambassador
Reuters: UN watchdog says nuclear talks with Iran failed
Spiegel: Warning from Former Extremist: Neo-Nazi Terrorist Threat Remains Real
As Germany prepares to commemorate the 10 victims of the killing spree committed by the NSU neo-Nazi group, a former extremist has warned that more potential terrorists are lurking in the far-right scene, which he claims is well-organized and ready to resort to bombing attacks in its goal of creating a "Fourth Reich".
Grist: GOP to Navy: Use more oil, demand more money
Wired: Cyborgs, Software Spies and Shadow Wars: Our Five Years (Un)covering The Hidden Pentagon
ActivistPost: Propaganda Alert: The Ninja Threat From Iran
Reuters: Four killed, many wounded in Afghan Koran protests - report
Reuters: Red Cross seeks Syria ceasefires; more than 100 killed
FuelFix: IAEA 'disappointed' in Iran nuclear talks
LAT: Syria activist who shared horrific images of bloodshed killed
Zerohedge: Iran Holds Air Defense Drills As IAEA Says Iran Blocks Access To Key Nuclear Site
Reuters: U.S., French journalists killed in Syria
Zerohedge: Crude Oil vs. Iran: Who Blinks First?
DailyBeast: Experts Say Iran Attack Is Irrational, Yet Hawks Are Winning the Debate
JerusalemPost: Russia: Israeli attack on Iran will bring catastrophe
McClatchy: After year of protests, Yemen election is cause for celebration
UPI: India criticized for Iran oil imports
VancouverSun: Pakistan appeals to Interpol over Pervez Musharraf arrest
Domestic Financial News
McClatchy: Jobs scarce, but the stigma stays
CalculatedRisk: DOT: Vehicle Miles Driven increased 1.3% in December
BusinessInsider: IT'S OFFICIAL: The One Industry That Was Still Destroying Jobs Is Finally Turning Around
ETFDaily: The Baltic Dry Shipping Index Just Turned A Big Corner
Reuters: US Treasury to roll out corporate tax reform plan Wednesday-officials
Reuters: US consumer agency to examine bank overdraft fees
IBTimes: Four killed, many wounded in Afghan Koran protests - report
CreditWritedowns: For Whom The Bailout Tolls
FRB: Press Release--Minutes of Board discount rate meeting on January 23, 2012--February 21, 2012
: The Federal Reserve Board on Tuesday released the minutes of its discount rate meeting on January 23, 2012. The minutes are attached.
Attachment (10 KB PDF)
CalculatedRisk: Home Depot on Housing
FT: Hillary Clinton is Now Secretary of Job Creation
- The State Department may become the nation's human resources department by adding job creation to its already bulging portfolio.
WSJ: Why This Time Could Be Different With High Gasoline Prices
- Soaring oil prices in the spring of 2008 sent gasoline prices surging and accelerated the recession. Now, rising gas prices are threatening the recovery. But lower natural gas and utility costs this time around might limit some of the damage, says Deutsche Bank chief U.S. economist Joseph LaVorgna.
Zerohedge: Peter Orzag: An Economic Recovery Will Kill Us Sooner Than A Recession
DailyFinance: Wall Street Plays a Risky Game, Again
WashingtonPost: U.S. covering millions in Fannie Mae executives' legal costs
Reuters: Grubb & Ellis files bankruptcy, to be sold to BGC
- Grubb & Ellis Co (

GRBE.PK

) filed for bankruptcy protection amid a slower-than-expected recovery in the commercial property market, and agreed to sell nearly all its assets to the financial services brokerage BGC Partners Inc (

BGCP.O

).
Atlantic: False Recovery 2.0: It's Beginning to Look a Lot Like 2011
CharlesHughSmith: When Risk Is Disconnected From Consequence, the System Itself Is at Risk
ETFDaily: Is The U.S. Federal Reserve Doing A Good Job?
NTY: Tax-Cut Bill Includes Changes to Jobless Benefits -
Tucked into a
$140 billion bill
extending emergency jobless benefits and a temporary cut to payroll taxes are several provisions intended to modernize the country's outdated unemployment insurance system. Experts described the little-noticed changes as marginal improvements, but important ones, and said they promised to aid the long-term jobless and help hold down the unemployment rate in future recessions. "We've had the same unemployment insurance system since the 1930s, and it really was designed for a different time," Alan B. Krueger, the chairman of the White House Council of Economic Advisers, said in an interview. "Most people on unemployment insurance back then had been temporarily laid off from manufacturing jobs. Obviously, that's not true now — these are people who are often moving into a whole new industry."
NewRepublic: The Memo that Larry Summers Didn't Want Obama to See
Global Financial News
BusinessInsider: Fitch Downgrades Greece 2 Notches to C
Zerohedge: Europe Celebrates Its Latest Recession With Record High Gas Prices
Spiegel: Cheap Labor in Bulgaria: Chinese Open First Car Plant in Europe
It used to be that European carmakers opened plants to assemble their cars in China. Now the Chinese have turned the tables with the opening of their first factory in Bulgaria, an EU country with low labor costs and taxes. Increasingly, Chinese carmakers are setting their sights on the European and American automobile markets.
FuelFix: Matthew Lynn's London Eye: Greek crisis isn't economics, it's game theory
Spiegel: A Political Establishment in Freefall: Greece Lurches to Left Amid Radical Austerity
WSJ: CORRECT: WORLD FOREX: Euro Little Changed As Skepticism Greets Greek Deal
Zerohedge: A Tale Of Financial Fascism By Shakespeare
NakedCapitalism: Wolf Richter: Now a Housing Bubble in Germany
FT: Greece races to meet bail-out demands
-The Greek government is racing to complete a lengthy checklist of reforms demanded by international lenders before the end of February to unlock a €130bn bail-out agreed in the early hours of Tuesday morning after months of high-stakes bargaining. The tough conditions and the short timetable reflect the collapse of trust between Greece and its trio of lenders – the European Commission, the European Central Bank and the International Monetary Fund – after Athens failed to live up to the terms of a previous €110bn bail-out agreed nearly two years ago.
BillyBlog: Standby for the third Greek bailout
BusinessInsider: Athens Makes Peace With Europe And Declares War On The Greeks
Peak Oil and Energy News
Zerohedge: Guest Post: Dangerous Ideas (a superior article by Chris Martenson)

EnergyBulletin: The peak oil crisis: technology update
ThinkProgress: Top Three Reasons Cheap Natural Gas Won't Kill Renewable Energy
TransitionVoice: Peak oil, adapting for big changes ahead
SacBee: Gasoline use declines, prices climb as drivers ask: What's up with that?
McClatchy: Once again, speculators behind sharply rising oil and gasoline prices
Forbes: Chevron Pumps Billions Into Kazakhstan For Barrels Of Sour Crude
Commodities/Metals
ETFDaily: Billionaire Hedge-Fund Manager John Paulson Says Now's the Time To Buy Gold
(that means he's selling right???) LOL
ETFDaily: Here's How Iran Could Launch Silver To $100
Environmental
ExtinctionProtocol: Cloud height decreasing on Earth and NASA scientists are unsure why
NewScientist: Plankton-fuelled ocean eddy is 150 kilometres wide
Grist: Critical List: Court upholds local fracking ban; New York could ban shark fin sales
- By Sarah Laskow A New York state court upheld the town of Dryden's ban on fracking.
NewScientist: Climate sceptics may find fertile ground in US schools
DesdemonaDespair: U.S. presidential candidate Rick Santorum takes climate change denial to a Biblical level
VancouverSun: All fossil fuels must be cut to avoid global warming, B.C. scientists say
America in Decline
Reuters: Convicted murderer dies while on hunger strike in California
-
A 27-year-old convicted murderer has died while on a hunger strike to protest restrictions on access to health, good food, legal services and other amenities in a segregation unit at a California prison, prison officials said on Friday.
BlacklistedNews: 10 Signs That America Is Decomposing Right In Front Of Our Eyes
CBSNews: Va. personhood bill sparks outrage
AddictingInfo: Minnesota GOP Refuses To Allow Citizens To Testify As It Steals Their Right To Vote
Politico: Dems: GOP won't let us televise contraception hearing - Jennifer Haberkorn
Internet and Online Privacy News
ArsTechnica: Megaupload's Kim Dotcom granted bail, barred from Internet
Guardian: Facebook's nudity and violence guidelines are laid bare
ActivistPost: NSA Warns "Cyber Terrorists" Anonymous Can Take Out Entire Power Grid
CNN: Parents need more privacy info about kids' apps, feds say
Reuters: Rise in identity fraud tied to smartphone use
Science and Technology
PopSci: Simulated Mars Base Will Help Future Menu Planners Pack the Interplanetary Pantry
MNN: 'Waterworld' discovery opens door to new type of planet
RedditScience: 300 Million Year old Fossilized Forest Found in China!! Preserved, never before seen species of plants from the world back when it was still Pangaea!!
NYT: Google to Sell Heads-Up Display Glasses by Year's End -
People who constantly reach into a pocket to check a smartphone for bits of information will soon have another option: a pair of Google-made glasses that will be able to stream information to the wearer's eyeballs in real time.
Wakeup-World: Are Pets Psychic? A Cambridge Scientist Believes So
MSNBC: Footprints show that elephants' ancestors stuck together
- Fossil tracks reveal that pachyderms' herding behavior goes back 7 million years
Medical and Health
UPI: Hospital evacuated due to bats
CBSNews: Is a required ultrasound a barrier to abortion?
TheChart: How a MRSA strain came to flourish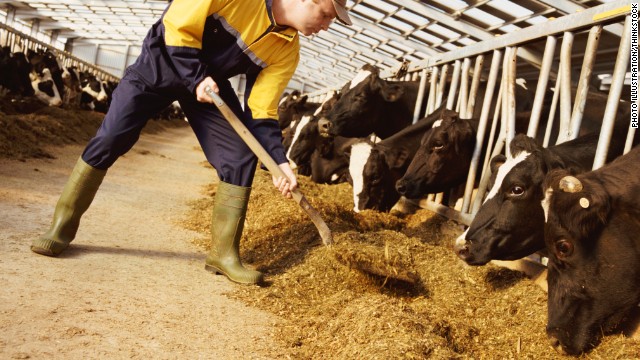 McClatchy: Feds give seed money to startup health care insurance co-ops
ChicagoTribune: IL House panel approves anti-abortion measures, including bill on ultrasounds ...
RawStory: Heart attack with no chest pain more likely in women
TodayHealth: Gluten-free diet may be a waste of money for some, new research suggests
MSNBC: Hepatitis C killing more Americans than HIV
- Half of the estimated 3.2 million Americans with chronic hepatitis infection don't know they have it
Doomsteading, Gardening, Urban Farming
CanadianDoomer: Preparedness is Unchristian?
PreppingToSurvive: Book Review: The ARRL Ham Radio License Manual
Other News
SavinarHolistic: Sun in Cancer, Moon in Pisces: The Psychic and The Healer, the Sea-Farer and the Far-Seer
- The secret history of NASA's SeaSat One craft, the "psychic" space
satellite that, quite literally, glimpsed the Grim Reaper. (great article from Matt)
SacBee: Pit bulls pose quandary as they swamp Sacramento shelters
WSJ: Justices to Revisit Race Issue
BusinessInsider: REPORT: 'Amazing Race' Producer Found Dead In Uganda After Poisoning
Reuters: Five dead in shooting in Atlanta suburb day spa
BlacklistedNews: Strauss-Kahn arrested by French police for 'complicity in pimping' after he admits attending sex parties all over the world
CNN: more bodies found on doomed cruise ship
MNN: 10 of the world's biggest unsolved mysteries
Spiegel: Photo Gallery: Germans Go Nuts at Carnival
Guardian: Let's put Facebook's 'no nipples' rule to test with your breastfeeding photos
Politics
Grist: Rick Santorum rewrites the history of clean air in America
McClatchy: Evangelist Franklin Graham questions President Obama's faith
CNN: Poll: Men, evangelicals boost Santorum
LAT: How about Santorum vs. Obama, winner take all?
IBTimes: GM Fires Back at Gingrich's Gun Rack Criticism, Calling it a Cheap Shot
WashingtonPost: The failure of austerity politics -
"We are headed to a Greece-type collapse," GOP presidential candidate Mitt Romney has warned repeatedly, while indicting President Obama's stimulus plan.
Forums
TinfoilPalace: In England: As Rivers Run Dry, Government Says, "Four Minute Showers"
TinfoilPalace: Strange Sound Frequencies, Intense Effects
TheOilAge: US gas prices last month highest ever for January
TheOilAge: Saudi Arabia Cuts Oil Output?
HubbbertsArms: The Price Of Gas Is Outrageous – And It Is Going To Go Even Higher
HubbertsArms: The Lies We Tell Ourselves (Part 2): Price Hikes Catch Up to U.S. Food Makers
SilentCountry: Guy MacPherson Myth of Sustainability
SilentCountry: Venus rotating six and a half minutes slower