Darn it! I clicked the Publish button and didn't mean to. Well, I'm going to keep adding stuff till I'm done adding. Sorry about that guys.
It's Friday!!! Yeah! if we don't get washed away in storms, or blown away by the wind, it should be a great weekend for working outside. If the weather is nice where you are, get off the interwebs and go outside and play! I highly recommend playing in the yard for dispersing the doomer blues!
This just in, a favorite of this blog has a TED talk video up. Go check it out, it's the ever popular and charming Guy McPherson.
Here's some info on our good friend Guy. Not only does he talk the talk, but he walks the walk as well and that's a rare gem today isn't it?
Guy McPherson is professor emeritus of natural resources and the environment at the University of Arizona, where he taught and conducted research for 20 years. He's written well over 100 articles, ten books, the most recent of which is Walking Away From Empire, and has focused for many years on conservation of biological diversity. He lives in an off-grid, straw-bale house where he practices durable living via organic gardening, raising small animals for eggs and milk, and working with members of his rural community.
And here's a heartbreaking story sent in by the Ozarker this morning.
From 1955 to 1975, military researchers at Edgewood were using not only animals but human subjects to test a witches' brew of drugs and chemicals. They ranged from potentially lethal nerve gases like VX and sarin to incapacitating agents like BZ.
Much thanks to RJ at the
Global Glass Onion
and the Ozarker at
Conflicted Doomer
for their help today! Don't forget RJ's Friday wrapup of the financial news and hopefully another of the Ozarkers wonderful essays Saturday afternoon!
also....visit the forums! you know you want to!
Global Conflict
Cryptogon: U.S. and Israel Plan Attacks on Iran
CBS: Ex-CIA head: Stuxnet virus a "good idea"
LAT: Obama on Iran: 'I don't bluff'
BBC: UN demands Syria let aid chief in
- The UN Security Council demands access to Syria for its humanitarian chief Valerie Amos, as rebels withdraw from their stronghold in Homs.
CBSNews: Netanyahu to pressure Obama on Iran at Monday meeting
NYT: For Obama and Netanyahu, Wariness on Iran Will Dominate Talks
Atlantic: The Danger of 'Military Operation' in Iran
BBC: Sarkozy hides in bar amid protest
- Hundreds of angry protesters have booed French President Nicolas Sarkozy, forcing him to take shelter in a bar as he campaigned in the Basque country ahead of April's presidential election.
RawStory: Bodies of reporter, photographer found in Syria
JerusalemPost: Obama wants to solve Iranian nuke problem 'permanently'
CNN: Britain warns of 'a day of reckoning' for Syrian regime amid reports of executions
Syrian forces executed 14 people Friday and at least 16 others died when a shell hit demonstrators, opposition groups claimed as Britain's leader warned President Bashar al-Assad's regime will face a "day of reckoning."
"Above all," said British Prime Minister David Cameron, "what I think matters is building the evidence and the picture so we hold this criminal regime to account, and to make sure it is held to account for crimes that it is committing against its people." He spoke to reporters outside a meeting of leaders of the European Union in Brussels, Belgium.
"And one day, no matter how long it takes, there will be a day of reckoning for this dreadful regime," he said.
NYT: Aid Reported to be Nearing Battered Syrian Enclave
JuanCole: Dear President Obama: On Iran, Listen to the Israelis, not the Likud
IBTimes: USAF Chief Talks Up Attack on Iran Nuclear Sites
Atlantic: Why Bombing Iran Would Mean Invading Iran
Guardian: Israel confirms plans to test missile system as Obama meeting looms
IrishTimes: India opts to befriend rather than sanction Iran
OWS
TruthOut: WikiLeaks Exposes Department of Homeland Security Spying on Occupy Movement
TruthOut: Occupy Takes Aim at ALEC Today in 70 US Cities
RepublicReport: AUDIO: Congressman Kevin McCarthy Compares The Occupy Movement 'In Our Parks' To The Soviet Union
Hacker News
LegitGov: STRATFOR: 'Assange is going to make a nice bride in prison. Screw the terrorist.'
LegitGov: US draws up secret charges against Assange
Domestic Financial News
Will Wall Street Ever Face Justice?
Bloomberg: How Debt-Ridden Housing Holds Back U.S. Recovery
CharlesHughSmith: If The Market Rolls Over Here....
If the market rolls over here, the next bottom might be a lot lower than most players think possible.
After all, the "news" is all positive: Europe's debt crisis is now resolved; employment in the U.S. is trending up, GDP is growing nicely, etc. etc. etc.
Zerohedge: Geithner Pens Another Ridiculous Op-Ed
Zerohedge: Bank Of America Joins Goldman In Cutting Its Q1 GDP Forecast
FiscalTimes: The Two Issues that Can Bring Down the Economy
CNBC: Five Largest Banks 'Should Be Broken Up': Fed's Fisher
Reuters: Fed's Williams: Higher oil affecting U.S. growth
CNNMoney: At 67, will a $600,000 portfolio last until I'm 95?
SFGate: Morgan Stanley Executive Charged With Hate Crime Over Cab Fare
WSJ: Vital Signs: U.S. Manufacturers Hiring
- U.S. factories added workers in February, but at a slower pace than in previous months. The Institute for Supply Management's employment index fell 1.1 points from the previous month to 53.2. Readings above 50 indicate expansion. February marked the index's 29th consecutive month of employment gains. Hiring is coming from a range of industries, including apparel, coal, transportation equipment and computers.
CreditWritedowns: The Giant 21st Century Asset Grab
Global Financial News
Zerohedge: Juncker Says There Is A "Plan B" If Greek Debt Swap Fails
NYT: Spain Says It Will Miss 2012 Deficit Target
Spiegel: Euro Crisis Debate: All Systems Reverse!
- By deciding to pump yet billions more into Greece, the EU is merely continuing a strategy that could have fateful consequences.
Hosted: Spanish deficit tests Europe's fiscal treaty
CNBC: Stop Waiting for Euro Zone Collapse: Fund Manager
Spiegel: 'The ECB's Policies Are Anything But Harmless'
SeattleTimes: Report: Bundesbank head warns ECB
- The head of Germany's Bundesbank has warning the European Central Bank about risks involved in the massive euro529.5 billion ($712 billion) credit offering it made to banks Wednesday.
Zerohedge: Watch As Near Free Money To Banks Fails To Prevent Nuclear Winter For European CRE
CreditWritedowns: Euro below 1.322 as Spain total registered unemployed reaches 4.7 mln
Businessweek: Greece Approves Welfare Cuts for Second Bailout
ETFDailyNews: European Financial System: You Need To Pay Attention To What Is Going On In Europe
Peak Oil and Energy News
the Saudi pipeline story was big news yesterday. it moved the oil markets but, Saudi Arabia said it never happened and that calmed prices down a bit. Kind of a preview I guess of what could happen to oil prices if they decide to go ahead and screw the pooch and attack Iran.
BBC: Oil price jumps to 43-month high on Saudi blast reports
Brent crude jumped $5.74 to $128.40 per barrel in New York on Thursday, the highest since July 2008.
Saudi officials denied the reports, however, helping prices fall back from their highs in Asia on Friday.
A number of issues have pushed prices higher, including tensions over Iran's nuclear plans and regional unrest.
The new high set on Thursday beat the level seen during the Libyan civil war last year.
In early trading on Friday, Brent was trading at $126.07 per barrel, with US light sweet crude at $108.87 per barrel.
FoxBusiness: Iran Media Report of Saudi Pipeline Fire Drives Oil Surge
- An Iranian media report of an explosion on an unknown Saudi oil pipeline helped fuel a surge of more than $5 a barrel in oil futures on Thursday, with Brent crude hitting its highest since 2008. "An explosion has hit oil pipelines in the flashpoint Saudi Arabian city of Awamiyah in the kingdom's oil-rich Eastern Province," PressTV said on its website without providing any further information or sourcing. The headline appeared to have been posted at 2:19 EST (1919 GMT). It was not possible to verify the report on Press TV, a 24-hour news channel owned by Iran's state, available via satellite around the world and on the Internet. A Saudi oil source had earlier on Thursday denied a separate report by a dissident that appeared to refer to a fire on a pipeline linking the large oil port of Ras Tanura to an oil processing facility in Abqaiq. It was not clear whether the two reports were related.
Zerohedge: Who Is Most Exposed To The Oil Price Shock?
Post-Gazette: Keystone oil pipeline seen raising gas prices in Midwest
FT: US crude oil imports fall to 12-year low
- US crude imports have fallen to their lowest level for a decade as a result of weak demand and growth in domestic production, making the economy more resilient to
oil price rises
.
Telegraph: China claims world's biggest shale gas reserves
China is planning an investment blitz to unlock its vast reserves of shale gas, convinced it can match the energy revolution under way in the US and meet a significant part of its fast-growing fuel needs.
Reuters: UPDATE 2-Mexico oil output seen stagnant next 14 yrs
Platts: US crude imports from Canada reach record high 2.436 million b/d
Reuters: US Says World can replace oil lost to Iran sanctions
Commodities/Metals
Mineweb: Gold continues to drift down as fears of a test of $1500 surface
ETFDaily: What Caused Silver's Take-Down?
Environmental
PopSci: Storm Watch: Driven By Warm Air, Massive Tornado Outbreak Forecast for Friday
CBSNews: Tornado-battered towns brace for 2nd round
CBSNews: Tornadoes reported in Alabama
CNN: Severe storms possible Friday in Ohio Valley, portions of South
Bloomberg: Tornadoes, Flooding Rain May Rake Much of Eastern US Today
CNN: Florida group rebuilds vital coral reefs
Grist: Giant, awesome 'tree lobster' survived 80 years in hiding -
The Lord Howe Island stick insect, which you see hatching above, looking like an alien struggling out of a human torso, will grow to the size of your hand. It's also called a "tree lobster" — that's how big it is.
The most incredible thing about these insects, though, is not how big they are or how Geigeresque they look, but how close they came to not existing. In the early 20th century, a British trade ship crashed on the South Pacific island that these stick insects inhabited, and black rats from its hold took over the island and ate all the bugs. One very small population survived, hanging out around one tiny little bush on another island (really more of a bare outcropping of rock), until a couple of Australian scientists found them there.
and also..
NPR: Six-Legged Giant Finds Secret Hideaway, Hides For 80 Years
RedditScience: Robot fish accepted by real fish -- assumes leadership role in steering the school
ExtinctionProtocol: Moderate ash explosions reported at Guatemala's Santa Maria volcano
America in Decline
Wired: Angry Birds, Meet Jailbirds: New App Helps You Snitch on Your Friends
In less time than it takes to play a turn in Words With Friends, smartphone users can report a "suspicious person" to the West Virginia Department of Homeland Security.
The domestic counterterrorism agency's West Virginia branch, in association with the West Virginia governor's office, unveiled a new mobile app called the Suspicious Activity Reporting Application this week. "With the assistance of our citizens, important information can quickly get into the hands of our law enforcement community allowing them to provide better protection," Gov. Earl Ray Tomblin said in a
statement
. The app is available in the Apple App Store and the Android Market.
Zerohedge: iFoodstamps
NationOfChange: Judge Sides With Monsanto
On February 24, Judge Naomi Buchwald handed down her ruling on a motion to dismiss in the case of Organic Seed Growers and Trade Assn et al v. Monsanto after hearing oral argument on January 31st in Federal District Court in Manhattan. Her ruling to dismiss the case brought against Monsanto on behalf of organic farmers, seed growers and agricultural organizations representing farmers and citizens was met with great disappointment by the plaintiffs.
FiscalTimes: Bankrupt at 21: Trapped in a Web of Student Loans
DailyFinance: Busted Boomers and Beyond: Living with Less from Social Security and Pensions
Food and Water
CNN: Get smart about soy
- If you bypass tofu at salad bars, skip the meatless dishes at Chinese restaurants, and avoid edamame when you're out for sushi, well, it's time to give soy-based foods a second look.
(just remember, most soy now is from GM seed
GMO-Compass: Soybeans - Over half of the world's 2007 soybean crop (58.6%) was genetically modified, a higher percentage than for any other crop. Each year, EU Member States import approximately 40 million tonnes of soy material, primarily destined for use as cattle, swine, and chicken feed. Soybeans are also used to produce many food additives. )
TruthOut: USDA to Give Monsanto's New GMO Crops Special 'Speed Approval'
"If you thought Monsanto's lack of testing on their current GMO crops was bad before, prepare to now be blown away by the latest statement by the USDA. Despite links to organ damage and mutated insects, the USDA says that it is changing the rules so that genetically modified seed companies like Monsanto will get 'speedier regulatory reviews'. With the faster reviews, there will be even less time spent on evaluating the potential dangers. Why? Because Monsanto is losing sales with longer approval terms."
Internet and Online Privacy News
ArsTechnica: Pew study shows the democratization of the smartphone
The percentage of smartphone owners is growing closer to the 50 percent mark, according to a new study from the Pew Research Center.
Wired: A Button That Makes You Forget: On Deleting My Google Web History
here is comes
CNNMoney: FBI Director: Cybercrime will eclipse terrorism
NYPost: Pentagon suffers Internet outage
- WASHINGTON — The US military's Defense Information Systems Agency shut down access to the Internet and BlackBerry service yesterday while trying to fix an unspecified problem.
The shutdown, which came around 10 a.m., meant no one in the Pentagon and other command hubs had Internet service.
Science and Technology
CNN: Beholding beauty: How it's been studied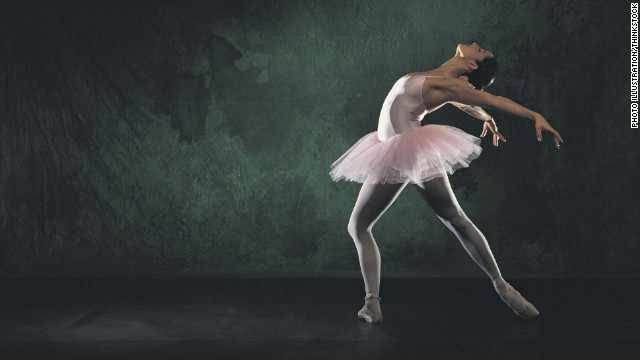 ANN: Research re-examines role of Maya women
- Contrary to popular belief, women played a central role in Maya society before the arrival of Spanish explorers in the early 16th century,
Medical and Health
ScientificAmerican: Caffeine Disrupts Sleep for Morning People But Not Night Owls
NYT: Editorial: A Bad Amendment Defeated
Republicans failed in their attempt to deny free access to preventive care, but may just be helping to inform more Americans about the benefits of health reform.
Doomsteading, Gardening, Urban Farming
WaldenEffect: DIY chicken barrier/dog door
ScientificAmerican: It's Not Just Fukushima: Mass Disaster Evacuations Challenge Planners
Grist: 'Waking Mars' is the most amazing game about gardening you'll ever play
Other News
HoustonChronicle: Bomb squad: Package sent to Rush Limbaughs house was just a package
Spiegel: The World from Berlin: 'Unsurprising that Some Muslims Don't Identify with Germany'
- An enormous study released on Thursday on Muslims in Germany has once again triggered a widespread debate on integration.
CBSNews: Fiorina: Rush Limbaugh's comments about student "insulting," "incendiary"
Reuters: Morgan Stanley banker placed on leave after arrest
Politics
not this crap again
CBSNews: Sheriff Joe Arpaio suggests Obama's birth certificate is a forgery
IBTimes: PETA: Herman Cain Ad No Better Than 'Strapping a Dog to the Roof of Your Car' [VIDEO]
RawStory: Oklahoma state senator's sign: 'If I wanted the government in my womb, I'd f*ck a senator'
Forums
TinfoilPalace: Accusations of witchcraft are part of growing pattern of child abuse in UK
TinfoilPalace: Ha! The Vatican and the Revealing....
TheOilAge: Heinberg: long,hot lazy summer of $5 gas
TheOilAge: Massive student strike in Quebec province
HubbertsArms: List of 102 banksters who have resigned as of 2/29/2012
HubbertsArms: Chávez undergoes third surgery as WikiLeaks gives him two years to live
SilentCountry: Mansion servant enslaved by uber-rich New York family for nearly six years
SilentCountry: Corzine is Gonna Walk