Look, look what we do now.
AtlanticWire: College Students (and a 4-Year-Old) Pepper Sprayed Protesting Tuition Hike
A Board of Trustees meeting at Santa Monica City College
turned chaotic
on Tuesday night when
protesting students were pepper sprayed, indoors
, by police trying to control the unruly crowd. Among those caught in fracas
was a four-year-old girl
who was at the protest with her family and was reportedly hit in the face by the pepper spray.
As always much thanks to RJ at the
Global Glass Onion
and the Ozarker at
Conflicted Doomer
, and to Doug at
3Es News
and David at
ETF Daily
, for their help today! These good friends help make this blog what it is so do, go by and help support their efforts and hard work.
And to those wondering through from the old LATOC link, welcome! You'll find many of your old friends at the great forums linked at the bottom of the post.
Peak Oil and Energy News
FuelFix: Oil drops below $102 on big U.S. supply increase
Zerohedge: Andrew Hall On Saudi "Excess Production Capacity" Promises
- When it comes to energy, and specifically crude oil trading, few names are as respected, if controversial, as former Citi star trader, Andrew Hall, whose $100 million pay package in 2008 forced Citi to
sell energy unit Phibro
to Occidental. He currently is primarily focused on his own fund Astenbeck, where he trades what he has always traded - commodities, and primarily oil. As such, his view on the oil market is far more credible than that of the EIA, or any conflicted Saudi Interests. So what does he have to say about the biggest wildcard currently in the energy market, namely whether or not Saudi Arabia, can push its production from its recent record high of just under 10,000 tb/d to the 12,500 tb/d that would be needed to replace all lost Iranian output (a question we asked rhetorically
two weeks ago
). The answer? Don't make him laugh.
ClimateCrocks: Chevy Volt Sales Surge on Gas Prices
McClatchy: Finance expert says speculators are behind high oil and gasoline prices
FiscalTimes: Life Without Cars: The New Un-American Dream
IBTimes: The Oil Rich States in the USA
FuelFix: Gasoline prices stall for now, rise to come
Global Conflict
Independent: Man whose WMD lies led to over 100,000 deaths confesses all
- 01 Apr 2012 A man [Rafid Ahmed Alwan al-Janabi] whose lies helped to make the case for invading Iraq – starting a nine-year war costing more than 100,000 1,000,000 lives and hundreds of billions of pounds – will come clean in his first British television interview tomorrow. "Curveball", the Iraqi defector who fabricated claims about Iraq's weapons of mass destruction, smiles as he confirms how he made the whole thing up... When it is put to him "we went to war in Iraq on a lie. And that lie was your lie", he simply replies: "Yes." US officials "sexed up" Mr Janabi's drawings of mobile biological weapons labs to make them more presentable, admits Colonel Lawrence Wilkerson, General Powell's former chief of staff. "I brought the White House team in to do the graphics," he says, adding how "intelligence was being worked to fit around the policy".
RT: Confirmed: CIA secret prison in Poland
NYT: Iran's Efforts to Stir Afghan Violence Provoke Concern
Time: Rocket Hits Israel Resort Town, No Injuries
BBC: Extradition detainee's trial plea
- A British terrorism suspect, held for a record seven years without trial, has appealed to be prosecuted in the UK.
CNN: Syria claims some troop withdrawals, Annan spokesman says
LegitGov: Israel seeks multi-year US missile defense aid
SMH: US supports 'reformers' in Burma with sanction cuts
TheNation: US admits it lacks evidence to convict $10m Hafiz Saeed
The United States has admitted it lacks evidence to convict the Hafiz Saeed of terrorism despite slapping a $10m (£6.3 million) bounty on his head for his capture and conviction, Daily Telegraph reported Thursday. The decision to name Saeed, founder of Lashkar-e-Taiba, on the US State Department's wanted list has provoked an angry reaction in Pakistan where even liberal commentators fear Washington is acting without proof in order to cosy up to arch-rival India
LAT: Attacks on rural police in Afghanstan kill at least 10
ForeignPolicy: Afghanistan Falls Apart
- A string of disasters has left the Kabul elite wondering whether it's possible to pick up the pieces of their shattered alliance with the United States.
OWS
Ology: Police Pepper Spray Student Protestors at Santa Monica College (VIDEO)
Truthout: "Empty Buildings Are the Crime": Occupy SF Commune Evicted After One Day -
It lasted less than 24 hours, but the Occupy SF Commune at 888 Turk may have pushed the movement forward harder than many other of the movement's Bay Area actions of late. And despite Monday's raid, many occupiers saw the building operation as a success.
Hacker News
CNN: UK broadcaster Sky News admits e-mail hacking
Domestic Financial News
CNNMoney: Detroit back off the ledge
USAToday: Obama signs jobs bill, praises private sector
Zerohedge: Four Weeks Of Deja Vu Propaganda -
For everyone who wants to see a simple yet explicit example of how the BLS' relentless propaganda courtesy of perpetual prior "adjustments" trickles down in terms of media propaganda, here it is.
Reuters: Jobless claims fall to lowest since 2008
FiscalTimes: What's Wrong with GDP? The Attack on Economic Growth
NakedCapitalism: Ken Jacobson: Whose Corporations? Our Corporations!
- Historically,
corporations
were understood to be responsible to a complex web of constituencies, including employees, communities, society at large, suppliers, and shareholders. But in the era of deregulation, the interests of shareholders began to trump all the others. How can we get corporations to recognize their responsibilities beyond this narrow focus? "It is literally – literally – malfeasance for a
corporation
not to do everything it legally can to maximize its profits. That's a corporation's duty to its shareholders." Since this sentiment is so familiar, it may come as a surprise that it is factually incorrect: In reality, there is nothing in any U.S. statute, federal or state, that requires corporations to maximize their profits. More surprising still is that, in this instance, the untruth was not uttered as propaganda by a corporate lobbyist but
presented as a fact of life
by one of the leading lights of the Democratic Party's progressive wing, Sen. Al Franken.
ETFDaily: Gerald Celente: New Reserve Currency After 2012 Election
BusinessInsider: There's no way this many boomers are retiring
EconomyWatch: Sharp drop in jobless rate raises questions for economists
- A "Pink Slip" protest in New York last month aimed to keep the focus firmly on the problem of unemployment. The economy has been adding about 200,000 jobs a month -- not enough to make a serious dent in long-term unemployment.
McClatchy: Across America, public-sector job cuts take a heavy toll
SeattleTimes: JPMorgan CEO sees 'hostility' toward banks
- The head of JPMorgan Chase says the banking industry still faces "hostility."
WSJ: Big Banks See Fed Raising Rates in Third Quarter 2014
FiscalTimes: How Well Can You Live on Minimum Wage?
Zerohedge: 3 Charts On The 'Real' Deteriorating State Of Corporate Balance Sheets
Reuters: Alcoa to slash alumina production capacity
- Alcoa Inc, the U.S. aluminum giant, plans to cut alumina production by 4 percent, becoming the first producer to take measures aimed at cutting oversupply that has pushed prices close to $300 per tonne.
Reuters: Americans brace for next foreclosure wave
ETFDaily: 4 Massive Government Bubbles; 3 Major Events That Will Burst The Bubbles
AmericanBanker: Bankers Form SuperPac for Surgical Strike at Industry's Enemies
- Frustrated by a lack of political power and fed up with blindly donating to politicians who consistently vote against the industry's interests, a handful of leaders are determined to shake things up.
Global Financial News
Reuters: Greek suicide a potent symbol before election
- The 77-year-old retired pharmacist, Dimitris Christoulas, shot himself in the head on Wednesday after saying that financial troubles had pushed him over the edge. A suicide note said he preferred to die than scavenge for food.
Time: Retiree's Suicide Triggers Riots in Greece
TAE: Thoughts on the Suicide in Greece
As most people are already aware, a 77-year old man in Greece blew his brains out in front of the Greek Parliament yesterday in protest of the government's current euro-centric policies. In terms of social unrest, this event was neither surprising nor very exceptional, compared to what has already happened and what will happen in the near future. I have never understood why people take their own lives to get across a sociopolitical message, and I imagine I never will. But that's exactly what Dimitris Christoulas did, and his message was heard loud and clear.
CSMonitor: Athens suicide: a cry for dignity from downtrodden
Zerohedge: Today's Ebay Special - The Country Of Greece
WashingtonPost: Greek police, protesters clash after retiree's suicide
Guardian: Young Greeks hit hard by the financial crisis are fleeing from the cities to the countryside
WSJ: Markets Fear End of Stimulus -
Fears that the central banks of Europe and the U.S. may soon end efforts to support financial markets as well as fresh concerns about the health of Europe's weakest countries drove down stock markets around the world Wednesday.
Time: Jet-Setters in China: A Rising Class of Super Rich Consumers Could Spark a New Luxury Market
WSJ: Europe Needs the Bond Vigilantes - Martin Feldstein
- Spain's disappointing government-bond auction this week is a sign of things to come: If Europe's debt-bound governments won't get their fiscal houses in order, the bond vigilantes will descend, pressuring them to do so.
CBSNews: Suicide rate jumps amid European financial crisis
CEPR: Germany Doesn't Have to Sacrifice, the ECB Could Just Print Money
- A major Washington Post
article
reporting on the situation of depressed areas of former West Germany implied that Germans would have to sacrifice more in order to finance a larger bailout of Greece, Spain and other heavily indebted countries. This is not true. The major problem facing the euro zone countries right now is a lack of demand, not a lack of supply.
ProjectSyndicate: A Centerless Euro Cannot Hold - Kenneth Rogoff
- With youth unemployment touching 50% in eurozone countries such as Spain and Greece, is a generation being sacrificed for the sake of a single currency that encompasses too diverse a group of countries to be sustainable?
Reuters: Italy politician says Monti has suicides on conscience
- An Italian man shot himself dead on Wednesday because his company was going bust, following a wave of economy-related suicides in the country which one opposition politician blamed on Prime Minister Mario Monti's reforms.
Zerohedge: Why the ECB Expanded Its Balance Sheet By Over $1 trillion in Less Than Nine Months
Commodities/Metals
Mineweb: State now "owns" 51% of foreign miners - Zimbabwe empowerment minister
CommodityOnline: Current factors impacting Precious Metals not particularly constructive: FCStone
ETFDaily: Gold and Silver: Where (and When) To Place Your Investment Bets?
Environmental
USGS
M 2.9, western Texas
ScientificAmerican: What Thawed the Last Ice Age?
DesdemonaDespair: Photo gallery: A disappearing town in the shadow of Big Coal
ScienceDaily: Fasting for Lent forces hyenas to change diet
ClimateCrocks: Tornado Numbers Running Ahead of 2011
- Accuweather: There have been more tornadoes so far this year compared to the same time period during the extremely active 2011.
WashingtonPost: Texas tornadoes: 6 citizen videos that capture the twisters' destructive path
The images are incredible. See some of the citizen photos
here
, or videos from the scene after the jump.
ClimateCrocks: Confirmed: Earth's Wobble, Plus CO2, Ended Last Ice Age
As the Earth's orbital and axial characteristics changed over thousands of years, increases in corresponding solar incidence at key northern latitudes gradually brought the planet out of the last ice age. This is the picture that has long been the best fit for the observations, and has now been further confirmed by a team from Oregon State.
ScienceDaily: Satellite observes rapid ice shelf disintegration in Antarctic
TheGlobeAndMail: Healthy polar bear count confounds doomsayers
- The debate about climate change and its impact on polar bears has intensified with the release of a survey that shows the bear population in a key part of northern Canada is far larger than many scientists thought, and might be growing.
CNN: U.S. Coast Guard to sink Japanese boat washed away by tsunami
CommonDreams: Fukushima Radiation Moving Steadily Across Pacific
- Concentrated levels found as scientists sample the Pacific for signs of Fukushima
Grist: Four cars, built by teenagers, that get over 1,000 miles per gallon
WildlifeNews: After three years, Washington wolf poacher pleads guilty.
ScienceDaily: Potential for a 'moderate' New England 'red tide' in 2012
America in Decline
Atlantic: Peak Intel: How So-Called Strategic Intelligence Actually Makes Us Dumber
An industry that once told hard truths to corporate and government clients now mostly just tells them what they want to hear, making it harder for us all to adapt to a changing world -- and that's why I'm leaving it.
Like the Trayvon case, nothing about the 2005 shooting of Howard Morgan makes sense. Chicago police officers shot Morgan 28 times during an alleged traffic stop. However, it was Morgan who was charged with attempted murder, among other offenses.
PatriciaShannon: Anti-Evolution 'Monkey Bill' Poised To Become Law In Tennessee
Tennessee Gov. Bill Haslam (R) announced yesterday that he will "probably" sign a bill that attacks the teaching of "biological evolution, the chemical origins of life, global warming, and human cloning" by giving broad new legal immunities to teachers who question evolution and other widely accepted scientific theories. Under the bill, which passed the state legislature last month:
Food and Water
BBC: Water firms enact hosepipe bans
Grist: Industrial poultry about to get even crappier — literally
-
One of the most quoted lines from Eric Schlosser's now famous book,
Fast Food Nation,
comes from the chapter about pathogens in ground beef. Without mincing words, he wrote: "There is shit in the meat."
Well, that phrase may be relevant again if the United States Department of Agriculture (USDA) moves forward with plans to privatize part of its meat and poultry inspection program.
Vitals: 'Pink slime' in your meat? Labels to tell you, USDA says
Internet and Online Privacy News
Cryptogon: Arizona Passes Sweeping Law Criminalizing Internet Speech
Cryptogon: These Are The Prices AT&T, Verizon and Sprint Charge For Cellphone Wiretaps
- If Americans aren't disturbed by phone carriers' practices of handing over cell phone users' personal data to law enforcement en masse–in many cases without a warrant–we might at least be interested to learn just how much that service is costing us in tax dollars: often hundreds or thousands per individual snooped.
Science and Technology
ArsTechnica: Flashback trojan reportedly controls half a million Macs and counting
- Variations of the Flashback trojan have reportedly infected more than half a million Macs around the globe, according to Russian antivirus company Dr. Web.
ScienceDaily: Quantum computer built inside a diamond
HuffingtonPost: Alien-Hunting Astronomers Close In On 'Goldilocks Planet'
"I believe Kepler will find a 'Goldilocks planet' within the next two years," Domagal-Goldman said in a statement. "We'll be able to point at a specific star in the night sky and say 'There it is — a planet that could support life!'" [Video: How to Find Earth's Alien Twin]
MSNBC: NASA extends planet-hunting Kepler mission through 2016
- Since launched in 2009, observatory has discovered more than 2,300 potential alien planets
CosmicLog: How would you sound on Mars?
SingularityHub: Google Unveils Augmented-Reality Glasses, Its Vision Of The Post-PC Era
Medical and Health
ScienceDaily: Antipsychotic drug may be helpful treatment for anorexia nervosa
CNNMoney: Farm helps heal vets
- Former Army Sergeant Adam Burke's struggle to overcome post-traumatic stress disorder took him out of the monotony of a rehab office and into the fresh air of a farm.
LAT: Study identifies genes linked to post-traumatic stress disorder
- UCLA researchers studying DNA from Armenian quake victims find two specific genetic variations that contribute to post-traumatic stress disorder.
MNN: How do we fall asleep?
- Falling asleep is a routine yet mystifying process. Like trying to see the 3D image in a Magic Eye poster, the more you focus on it, the less likely it is to happen.
ScienceDaily: Mystery of Human Consciousness Illuminated: Primitive Consciousness Emerges First as You Awaken from Anesthesia
CNN: Kitchen cures doctors swear by
TheChart: Washington has whooping cough 'epidemic'
- Whooping cough, also known as pertussis, has reached "epidemic levels" in the state of Washington, health officials say.
CNN: How girls and boys differ when it comes to autism
ScienceDaily: Men who eat flavonoid-rich foods such as berries, tea, apples and red wine significantly reduce their risk of developing Parkinson's disease, according to new research.
BodyOdd: Adult-onset motion sickness rare -- but can happen
WSJ: Fake Avastin Took Murky Path
Healthcare Law
NPR: New Republic: Obama Against The Supreme Court
- If the Supreme Court overturns key provisions of the Affordable Care Act, it will precipitate the largest confrontation between the Court and a president since the mid-1930s. Yes, the Court prevented Truman from seizing the steel mills and forced Nixon to give up the tapes. But in those instances the decision ended the controversy because the President chose not to prolong it.
MSNBC: Federal judge questions Obama's comments about power of courts
CBSNews: Gingrich think tank files for bankruptcy
-
One of the many organizations started by former House Speaker Newt Gingrich filed for bankruptcy Wednesday, giving ammunition to his political rivals and possibly putting a stake in the heart of his already floundering run for the White House.
The Center for Health Transformation, which Gingrich formed in 2003 as a for-profit organization "dedicated to the creation of a 21st Century Intelligent Health System that saves lives and saves money," filed for Chapter 7 in U.S. bankruptcy court in the northern district of Georgia.
FiscalTimes: Marbury v. Madison: Why Health Care Law May Lose
Doomsteading, Gardening, Urban Farming
BackdoorSurvival: Survival Casserole is Not Your Mama's Tuna Dish
WaldenEffect: Chainsaw carrying bag review
Shareable: Saving Heirloom Seeds Through Crowdsourcing
Want to Save an Heirloom? Grow it!
ModernSurvival: Best Cheap Pocket Radio
CityFarmer: Chickens and Residential Pest Control: The Importance of IPM for Urban Agriculture
ModernSurvival: A few EMP reader questions
PreppingToSurvive: Choosing a Home Defense Weapon
Other News
NYT: 5 Ex-Officers Sentenced in Post-Katrina Shootings
WashingtonPost: New Orleans Police May Face Life Sentences Over Katrina Deaths
BusinessInsider: And Now Al Gore's Olbermann-Less TV Network May Get Booted Off Time Warner Cable
BBC: 'Millionaire' riot student guilty
- A millionaire's daughter who drove looters around London during the summer riots has been convicted of burglary.
CNN: Connecticut may be latest state to repeal death penalty
USAToday: Jerry Sandusky appears in court for pre-trial hearing
EnergyBulletin: America: The Eagle and the Lion
- John Michael Greer
Independent: Modern art was CIA 'weapon'
- For decades in art circles it was either a rumour or a joke, but now it is confirmed as a fact. The Central Intelligence Agency used American modern art - including the works of such artists as Jackson Pollock, Robert Motherwell, Willem de Kooning and Mark Rothko - as a weapon in the Cold War. In the manner of a Renaissance prince - except that it acted secretly - the CIA fostered and promoted American Abstract Expressionist painting around the world for more than 20 years.
IBTimes: Jenna Talackova: Transgender Miss Universe Canada Contestant Infuriates LA Hotel Guests During Bikini Photo Shoot [PHOTOS]
Time:Swampland: The Lone Star Way: Why Texas' Legal War with the Federal Government Could Be the Biggest One Yet
Chron: Holder: Justice Department will respond to judge
CNN: New photos of Charles Manson released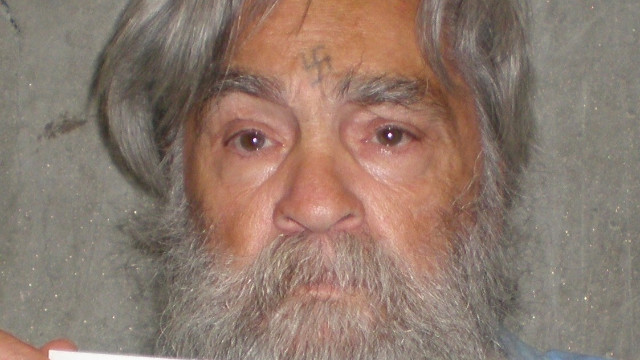 LAT: Charles Manson, now 77, gets new chance at parole
NYT: India Shaken by Plight of 13-Year-Old Maid
Reuters: Coke withdraws from group that backs Stand Your Ground law
CBSNews: George Zimmerman lawyer: "Fairly simple but tragic case of self-defense"
Politics
RawStory: Santorum: 'Damn right' we cling to guns and religion
Alternet: The epic Republican birth control fail
TampaBay: Permitted concealed firearms would be allowed in GOP convention protest zone
TAMPA — If Tampa's proposed rules for the Republican National Convention are passed, protesters could not bring squirt guns into a designated protest zone.
But they could bring real guns if they have concealed weapons permits.
That's because state law does not allow local governments to enact laws regulating guns, City Attorney Jim Shimberg Jr. said.
"Even if we tried to regulate it, it would be null and void," Shimberg said Monday.
SeattleTimes: FACT CHECK: Romney, Obama gloss over realities
Republican presidential hopeful Mitt Romney accused President Barack Obama on Wednesday of inflicting a "government takeover of health care" on Americans, even though Obama's law is closely modeled on the plan Romney achieved in Massachusetts.
WashingtonPost: As Romney and Ryan campaign across Wisconsin, 'chemistry' and talk of a ticket
NYMag: Are Republicans Social Darwinists?
Forums
TinfoilPalace: What Eating Too Much Sugar Does To Your Brain
TinfoilPalace: Top-secret US spy satellite blasts off amid mystery of what it will do (and why did the US blackout footage of launch?)
TheOilAge: Voter Suppression in the US
TheOilAge: New Swiss military study on peak oil
HubbertsArms: Read This First Before You Decide That Preppers Are Crazy
HubbertsArms: 44 years later - MLK assassination
SilentCountry: Next Great Depression? MIT researchers predict 'global economic collapse' by 2030
SilentCountry: CDC: U.S. kids with autism up 78% in past decade
DestinyCalls: FBI UFO files that have been released
DestinyCalls: The Crowley Thoth Tarot