Hey guys! Wow what a last couple days huh? This will be posted a little late, I've been trying to see what the markets were going to do.
I'm hoping that everyone gets some relief from the heat this weekend. And that awful drought in Texas.
Check out this story.
Discovery: Texas Town to Recycle Urine
The drought-stricken town is taking a page from NASA, which developed a urine recycling program for astronauts.
Don't forget RJ's excellent weekly round up he'll be posting this afternoon. you can find his work at
Global Glass Onion.
also, check out the Ozarker's writing at
Conflicted Doomer.
I hear she got some rain this morning, hope it wasn't a bad storm but a nice cool gentle rain!
Well, I'll go ahead and post this and add to it later when the market closes.
wasn't today crazy! up down up down all day long. Finally ending with the dow up. here are some links for you.
WSJ: US Stocks Rise As Italy Soothes Investor Worries
SFGate: Dow Jones Starts Rebound After Fall Due To Italy, Good US Jobs Report
Japan
NDReport: Nuclear waste on its way to Japan
BBC: School life carries on for tsunami children in Japan
Global Conflict
BBC: 'Civilians targeted' on Syrian streets
VOA: Clinton: Syria Death Toll Exceeds 2,000
CNN: In Libya -- as always in war -- civilians pay highest price
PressTV: 'Ten explosions rock Libyan capital'
CNN: As Syria seethes, protesters chant 'God is With Us'
MSNBC: Libyan rebels say NATO airstrike kills Khamis Gadhafi
GlobeandMail: People being 'slaughtered like sheep' in Syrian city of Hama, resident says
The flashpoint Syrian city of Hama has endured a fifth day under military siege, with a resident saying people were being "slaughtered like sheep" in the streets and families were burying their dead in home gardens or roadsides rather than risk a trip to a cemetery.
Food supplies grew short and residents shared bread, while phones, electricity and Internet remained cut off or severely hampered on Thursday.
BBC: Mexico town's police force resigns over drug attacks
The entire police force of a town in northern Mexico has resigned after two officers were killed by suspected drug traffickers.
TheTelegraph: Gaddafi son killed in Nato strike, Libyan rebels claim
Libya's rebel forces on Friday said an overnight night NATO strike on an operations centre in the western town of Zlitan has killed Col Muammar Gaddafi's youngest son Khamis, and more than 30 others.
CNN: Retreating Gadhafi forces leave behind deadly mines
MSNBC: Witnesses: 'Carnage' as Somali soldiers open fire at refugees
At least 10 said killed in Mogadishu camp; UN warns that famine helps Islamists boost ranks
Hacker News
VanityFair: Exclusive: Operation Shady rat—Unprecedented Cyber-espionage Campaign and Intellectual-Property Bonanza
For at least five years, a high-level hacking campaign—dubbed Operation Shady rat—has infiltrated the computer systems of national governments, global corporations, nonprofits, and other organizations, with more than 70 victims in 14 countries. Lifted from these highly secure servers, among other sensitive property: countless government secrets, e-mail archives, legal contracts, and design schematics. Here, Vanity Fair's Michael Joseph Gross breaks the news of Operation Shady rat's existence—and speaks to the McAfee cyber-security expert who discovered it.
EscapistMagazine: NSA Wants to Hire Hackers at DefCon
The National Security Agency descends on the Las Vegas hacker convention looking for fresh blood to turn into "cyber warriors."
Wired: Can Darpa Fix the Cyber Security 'Problem From Hell?'
Financial News
YahooFinance: High-Yield ETFs Among Casualties in 513-Point Dow Sell-Off
Reuters: NY seeks to intervene in BoA $8.5 billion pact
(Reuters) - New York's attorney general is seeking to intervene as an "adverse party" in Bank of America Corp's $8.5 billion settlement over losses in mortgage-backed securities.
TodayILearnedSomethingNew: Ukrainians cut cars in half to reduce import tax at customs
YahooFinance: QE3 Might Help the Markets, but It Won't Save the Economy: Lance Roberts
Bloomberg: BNY Mellon Makes Clients Pay for Deposits as Investors Seek Safety in Cash
ZeroHedge: Goldman On Today's Apparently Completely Unpredictable NFP Number
TheEconomist: Cyprus, France and the euro-zone crisis The midget and the mighty The debt saga keeps sucking in new countries
BusinessInsider: Oops! Bring On QE3
Bloomberg: U.S. Payrolls Rose in July; Jobless Rate at 9.1%
ActivistPost: Geithner undecided on staying on: White House
BBC: Europe adds to global shares rout
The US economy created 117,000 jobs in July, a better than expected outcome, according to the US Labor Department.
CNNMoney: Unemployment claims at 400,000 level
Economist: Beefed-up burgernomics
A gourmet version of the Big Mac index suggests that the yuan is not that undervalued
CalculatedRisk: July Employment Report: 117,000 Jobs, 9.1% Unemployment Rate
BusinessInsider: Honda Just Announced It's Going To Recall 2.26 Million Vehicles
HuffingtonPost: Stock Market Plunge: Storm Cloud In The Shape Of Timothy Geithner
CNNMoney: Stocks: Worst day since 2008 financial crisis
MaxKeiser: American Terrorists Attack European Banks
Check Out The Hedge Funds Profiting Off Big Europe Shorts
Reuters: Fannie Mae seeks $5.1 billion more from taxpayers
(Reuters) - Mortgage finance giant Fannie Mae said it would ask for an additional $5.1 billion from taxpayers as it continues to suffer losses on loans made prior to 2009.
CNN:AIG No Longer Beholden to US Government: Benmosche
Post-Gazette: The economy is crying out for help, and the political system is deaf'
CNNMoney: Home ownership hits lowest level since 1965
CNN: Gas tax may be next Tea Party target
Yahoo: Unemployment rate dips, economy adds 117K jobs
CNN: The real reason why stocks are tanking
Hosted: A look at the Dow's worst drops since 1899
VancouverSun: Plummeting world economy prompts urge for global talks from China, Japan
Peak oil and Energy News
UnderStory: BREAKING: Tar Sands Pipeline Backers Resort to Fake Twitter Accounts To Show "Grassroots" Support
TheOilDrum: The Future of Cheap Energy: Underground Coal Gasification
IBTimes: Oil dives on risk retreat, year's gains erased
ActivistPost: US opens ways for Shell drilling in Arctic Ocean
EnergyBulletin: U.S. shale gas: Less abundance, higher cost
Commodities/Metals
IBTimes: Silver Technical Precious Metals (2011-08-05)
Environmental News
IPSNews: Data Shows All of Earth's Systems in Rapid Decline
UXBRIDGE, Canada, Jul 29, 2011 (IPS) - Protecting bits of nature here and there will not prevent humanity from losing our life support system. Even if areas dedicated to conserving plants, animals, and other species that provide Earth's life support system increased tenfold, it would not be enough without dealing with the big issues of the 21st century: population, overconsumption and inefficient resource use.
DesdemonaDespair: Historic drought worsens in Midwest; parched Plains in bad shape
USAToday: Forecasters: Drought may persist for another year
Star-Telegram: Drought in Texas reaches epic proportions
BlogAL: April officially set U.S. record for most tornadoes in a month
TreeHugger: Here lloydalter explains Agenda21, the conspiracy theory about how everything on TreeHugger is a socialist plot:
Agenda 21: The United Nations Threat To Control Our Lightbulbs, Our Lifestyles and Our Lives
theEnergyCollective: The Complexity of Climate Change Policy
IBTimes: Geomagnetic Storm Likely as Significant Solar Flare Headed to Earth
A series of solar flares that erupted in the Sun over the last three days are heading towards Earth and could disrupt power grids and satellites.
The flares, which are backed by a small radiation storm and a spectacular coronal mass ejection (CME), might stimulate auroras on Friday.
ExtinctionProtocol: UK garden bird avian pox virus spreading
USAToday: Mountain lion killed in Connecticut had walked from S. Dakota
Telegraph: Rivers of lava flow from Hawaii's Kilauea volcano
Bright ribbons of lava break out at the Kilauea volcano in Hawaii, one of the most active volcanoes in the world.
ExtinctionProtocol: Huge spike in seismic events in El Hierro swarm in Canary Islands
GlobeandMail: Powerful typhoon set to bear down on China
Discovery: Where Humans Learned to Walk
WiredScience: Controversial Paper Company Relocates Sumatran Tiger
Controversial Paper Company Relocates Sumatran Tiger
Wildlife conservationists and a controversial paper company this week relocated a critically endangered tiger away from plantations and onto a national park in Sumatra, an Indonesian island famous for its rich biodiversity.
America in Decline
LegitGov: Elderly Dallas Woman Dies From Heat After Air Conditioner Stolen
Boston.com: Polygamist sex assault case goes to jury
IntelDaily: Military contractor to sue Rumsfeld over torture
Despite urging from the Obama administration to dismiss the case, a US District judge is allowing a military vet to proceed with a lawsuit against Donald Rumsfeld.
WashingtonPost: New Mexico mayor was drunk when he signed deal
IntelDaily: Filling Prison Beds for Profit
MaxKeiser: Va. Beach ponders approving homeless 'tent city'
TulsaWorld: Former ATF agent's testimony: He and officers stole drugs, money
CNN: Food stamp use rises to record 45.8 million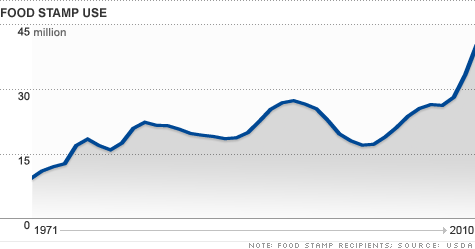 Food and Water
CBSNews: Study: Healthy eating a privilege of the rich
FarmWars: Monsantopoly – A game pitting farmer against farmer that only Monsanto can win!
UPI: 400,000 short of water in Chinese city
GlobeandMail: Somalia famine has killed more than 29,000 children, U.S. says
ActivistPost: The 9 Foods the U.S. Government is Paying You to Eat
MSNBC: USDA suspected maker of tainted turkey two weeks ago
Science and Technology
RawStory: 'N00ter' software detects network neutrality violations
BBC: Mars: Nasa images show signs of flowing water
PopSci: Piloting a Massive Container Ship Takes More Than Just a Few Charts
Chron: We're parched, but Mars might not be Camera spies what could be streams of salt water
DigitalLife: One in 5 toddlers have used smartphones: survey
CNN: Sony gets 'epic fail' award from hackers
Medical and Health
YahooNews: Want a Tall Kid? Try a Long-Distance Relationship
Check your atlas: The height of your child may be determined, in part, by how far apart mom and dad were born.
If mom and dad were born in the same town, their children are slightly shorter on average than the kids of parents with far-flung origins, a new study finds.
Slate: How To Help Friends in Mourning
Condolence notes? Casseroles? What our grief survey revealed.
PornHarms: The Hardcore truth about women in porn (News)
CNNFreedomReport: On patrol with top cop in New Delhi's red light district
ABCNews: Placenta Pills to Prevent Postpartum Depression?
CNN: CDC: Salmonella outbreak more resistant to antibiotics than usual
MSNBC: Clean living key to long life? Don't believe it
100-year-olds report lifetime of lousy health choices in major study
MSNBC: New tick-borne bacterium found in upper Midwest
Bacterium causes flu-like illness; 25 people in Wis., Minn. have been infected
Doomsteading, Gardening, Urban Farming
Agriculture.com: Land value outlooks vary widely
ModernSurvival: Guest Post: Prepping for the Super Thrifty
PreparednessPro: Refrigerator Strategies
Power outage? What to do with all those refrigeration items. Handy tips!
Other News
Grist: Michele Bachmann seriously believes in a lightbulb conspiracy
TheAtlantic: Inside North Korea
FDL: Child Porn Ring Busted: Guess US Law Enforcement Doesn't Need Data Retention Bill After All
MSNBC: Justice asked to probe mystery donation to pro-Romney group
Reform groups say $1 million from firm that soon dissolved itself could violate law
BBC: Disc shaped craft is spotted circling near Stansted
LegitGov: Poll: Debt deal bad for Boehner
TPM: Rick Perry Recommits To Religious Right At Saturday Prayer-Fest
RawStory: Firm donates $1 million to pro-Romney PAC, then disappears
The Forums
TinfoilPalace:A Tainted Water Well, and Concern There May Be More
TinfoilPalace:Mushroom Alert
TheOilAge:Looking Beyond the Budget Deal
TheOilAge:Brace for a Global 'Reboot' and a War
Hubberts-Arms:Goldman Downgrades US Economy, Sees One In Three Risk Of Recession
Hubberts-Arms:S&P Downgrade Coming
SilentCountry:Let Them Eat Cake
SilentCountry:War drums or running up the credit card?