Apologies for being late posting this story, but Dignity of Struggle was on Washington Blog interviewing Ricard Clarke!
a must see interview! Congratulations to Dignity of Struggle!
Our Own DignityOfStruggle on George Washington Blog!
video at below link, join the discussion above.
WashingtonBlog
Hope more of you are having cooler weather. Finally now, the nights have started to cool off and that has really helped. The daytime highs are not nearly as awful as they were either and we're sure thankful for that.
thanks to RJ at
Global Glass Onion
for his help this morning. He's a tireless blogger who has a great weekly wrapup of financial news on Friday afternoons. Don't forget to check him out and say hello.
Also thanks to dear Ozarker for her links and friendship. You can visit her at the
Conflicted Doomer
. Oh, and something I found out yesterday, she has some amazing fiction pieces on her blog. Short stories that are beautifully written and a pleasure to read.
Click on the tab at the top of her blog and you'll see the drop down box with stories listed as well as an excerpt from her book.
An Uncivil War
I wasn't exactly sure where to put this one so I'll put it up here. You just can't make this stuff up sometimes can you?
BusinessInsider: International Investment Banker Accused Of Putting A Fake Bomb On A 18-Year Old Girl's Neck
The FBI found Australian investment banker Paul Douglas Peters at his ex-wife's house in Kentucky.
Japan
RT: Workers at Japan's Fukushima plant say the ground under the facility is cracking and radioactive steam is escaping through the cracks. The cooling system at the plant failed after the devastating tsunami hit Japan in March, sparking a nuclear crisis. But new evidence suggests that Fukushima reactors were doomed to cripple even before the massive wave reached them. RT's Anissa Naouai talks to Dr. Robert Jacobs, a Professor at the Hiroshima Peace Institute.
Thanks for the above story RJ!
Global Conflict
WashingtonPost: Report: Israeli army planting new mines along Syria border to stop protesters from crossing
NPR: Report: Syrian Government Is Tracking, Intimidating Dissidents Abroad
AlterNet: How the Political Right Bullied the Department of Homeland Security Into Ignoring the Threat of Right-Wing Extremism
After right-wingers freaked out about a report detailing the rise in right-wing extremism, Homeland Security effectively dismantled a unit tasked with tracking it.
WashingtonPost: Israel arrests Al-Jazeera reporter, lawyer says he's accused of Hamas membership
Thanks to the Ozarker for the following story! LOL
MoonOfAlabama: NATO Wants Copulating With Those Possessed By The Devil
From this report by a Canadian journalist it seems that Gaddhafi's support in Libya has increased since NATO started bombing it. NATO is now also dropping leaflets and is showing, again, its total incompetence and lack of understanding of the local society:
As for the messages on the leaflets, the Libyans are quite amused at the clumsy translations. On one such note, the intended slogan is meant to urge civilians to go forward and "embrace" the rebels. Instead, it translates to encourage Libyans to go out and "copulate" with the rebels.
Another NATO missive was intended to advise those living within Gadhafi's sector to pack up and move to a rebel-occupied territory. This somehow became garbled into a request for citizens to relocate to a "possessed" (as in, by the devil) area of Libya.
So NATO wants the Libyans in Tripoli to go and copulate with those possessed by the devil.
UPI: Rebels confident of Tripoli's fall
ActivistPost: Obama Warns Of Norway Style Lone Wolf Shooting In American On Or Near Tenth Anniversary of 9/11
MSNBC: NBC: US sends more Predator drones to Libya
- Unarmed, unmanned aircraft being used for surveillance missions
NYT: Attacks in Iraq heighten political tensions
WiredUK: Food prices could hit tipping point for global unrest
Hosted: Obama: 'Lone wolf' terror attack biggest concern UPI: Egyptian youth calls for Mubarak execution Haaretz: Egypt deploys thousands of troops and tanks in Sinai, in coordination with Israel CNN: NATO cites 'significant advances' in Libya Reuters: Protests swell as Anna Hazare fasts -

Protests swelled across India on Wednesday in support of self-styled Gandhian Anna Hazare fasting to the death in jail, with Prime Minister Manmohan's Singh's beleaguered government apparently unable to end the standoff.

WashingtonPost: Vandals torch 18 cars in Berlin, second night of arson attacks in a row TheTrench: We Will Lose In Iraq and Afghanistan BBC: Spain 'foils gas attack on anti-Pope protesters'

- Spanish police have arrested a Mexican chemistry student for allegedly plotting to gas anti-Pope protesters at Madrid's Catholic youth festival.

BBC: Libya conflict: Rebels make gains in push for Tripoli Hacker News NakedCapitalism: Why is the US Media Going Easy on the Rapidly Widening Murdoch Scandal? ITWorld: Fired techie created virtual chaos at pharma company

- A former IT staffer has pleaded guilty to using a secret vSphere console to wipe company servers

Financial News


Nouriel Roubini tweeted this morning
As in 2008-09 once we double dip we will get Stag-Deflation (Recession + Deflation) rather than Stagflation. There is no inflation in sight BusinessInsider: Nicolas Sarkozy Just Announced Plans For A New Tax On Financial Transactions Zerohedge: Man Pretends To Be Hank Paulson To Make Fake $353,000 Mortgage Payment To Citi, Succeeds SeattleTimes: China appeals to US to focus on economic recovery CreditWritedowns: Dangerous Merkel-Sarkozy Spin
Interesting read by some traders on the Merkel/Sarkozy nonevent. Their take away is both leaders sent a message to the PIIGS to either get on board with fiscal adjustment or leave the Euro.
CnnMoney: Wal-Mart U.S. store sales still hurting
TheAtlantic: Chart of the Day: Is the Real Unemployment Rate 12.5%?
CNNMoney: Pre-Marketing: Time for job-creators to create jobs
ProjectSyndicate: How to Resolve the Euro Crisis: George Soros
ABCNews: Nice Guys and Women Earn the Least Amount of Money
WashingtonPost: Government dollars fuel wealth: D.C. enclaves reap rewards of contracting boom
WashingtonPost: Merkel, Sarkozy want balanced budget laws in all eurozone countries
EconomistsView: Blinder: The FOMC Majority is Very Worried
WhiteHouseBlog: Getting More Bang for U.S. Bucks
UPI: Wells Fargo to test debit card fees
SeattleTimes: Bank of England unanimous on keeping rates down -
The Bank of England's nine-member rate-setting panel voted unanimously to keep its main interest rate at the record low of 0.5 percent in August because of slowing growth and heightened tensions in financial markets.
ModeledBehavior: I'm cashing out my 401k and putting all my money into lotteries
MotherJones: The Pentagon Since 9/11: By the Numbers
TheEconomist: Interrogating the "Texas Miracle"
WSJ: Knights of Columbus Add New Claims To BNY Mellon Mortgage Suit
TheConsumerist: Late Credit Card Payments At Lowest Rate Since Mid '90s
YahooFinance: Pricey tobacco pushes up core producer inflation
WASHINGTON (Reuters) - Core producer prices rose at their fastest pace in six months in July, pushed up by higher tobacco and light truck costs, but weak domestic demand was seen keeping inflation under control.
Dailyfinance: Poverty's Not Just for Cities: America's 10 Poorest Suburbs
YahooFinance: Core wholesale inflation up most in 6 months -
Companies paid 0.4 pct. more for wholesale goods, excluding volatile food and energy costs
NewRepbulic: America's Age of Austerity May Look a Lot Like London's
ChrisMartenson: Charles Hugh Smith: Why Local Enterprise Is The Solution
Reuters: Designing a national consumption tax
Peak oil and Energy News
MSNBC: States mull taxing drivers by the mile - Shift away from gas power drives proposals for GPS-based fees
WSJ: Overrun by Chinese Rivals, U.S. Solar Company Falters
WSJ: Growth in Emerging Countries Slows Significantly
Grist: Rick Perry wants to frack Iowa
Bloomberg: View: Consumption Tax Would Ease U.S. Deficit
EnergyCollective: Will Natural Gas Remain Cheap for 10-20 Years?
Reuters: Special report: Pension scandal shakes up Venezuelan oil giant -
Venezuela received an enviable honor last month: OPEC said it is sitting on the biggest reserves of crude oil in the world -- even more than Saudi Arabia.
Retired workers from the oil behemoth have taken to the streets in protest. Their beef: nearly half a billion dollars of pension fund money was lost after it was invested in what turned out to be a Madoff-style Ponzi scheme run by a U.S. financial advisor who was closely linked to President Hugo Chavez's government.
Asiatimes: Bills paid, Iran's oil ships again to India
SeattleTimes: Venezuela, Iran seek to boost dialogue within OPEC
NYT: In Chrysler Deal, Cellulosic Ethanol Firm Gets a Prominent Partner
USAToday: New ethanol blend raises ire of car buffs
Chron: Government to develop advanced biofuels
UPI: Outlook grim for Libyan oil production
Commodities/Metals
Bloomberg: Gold Surge to Record Creates a 'Bubble Poised to Burst,' Wells Fargo Says
IBTimes: Morning Silver Market Report
- The silver market has forged a quasi upside breakout this morning and in the process the September silver contract reached the highest level since August 8th.
IBTimes: Morning Gold Market Report
- With another new high for the move overnight, the gold market continues to feed higher off Euro zone uncertainty and to a certain degree off ongoing fears of slowing in the US.
Environmental News
AccuWeather: AccuWeather.com Fall 2011 Forecast Region by Region
and this from MegaDoom at the Oil Age: The Atlantic basin broken
CNN: Gray whale dies after nearly two months in California river
NOAA: Billion Dollar U.S. Weather Disasters
ClimateProgress: With No End in Sight for Texas Drought, ABC News Explains: "Every Farmer in the World Will Be Affected by Climate Change"
thanks to SignalFire at Hubberts-Arms for the following story
EneNews: Highest Yet: Rain near Toronto, Canada measures 20,000 CPM per square meter — "Crazy hot" (VIDEO)
Guardian: Shell finds second oil leak in North Sea -
The secondary leak is proving a challenge, while the main leak is 'pretty much dead', according to the energy company
CNN: Lightning strikes six people at Sea World
Platts: Shell defends spill response as UK leak trickles on
Grist: Rick Perry thinks Texas climate scientists are in a 'secular carbon cult'
ClimateProgress: Koch Brothers Fund Bogus Study Bashing Offshore Wind in New Jersey
WashingtonPost: A watershed moment for Obama on climate change -
Ain't eBay grand? For $10 you can buy a sack of 50 assorted Obama '08 buttons, and that's what I've been doing. If you look closely, you might see them this weekend on the lapels of some of the global warming protesters holding a sit-in outside the White House.
EnergyCollective: Pollution Has A Price, Just Not For The Polluter
America in Decline
Thank you RJ for the following story!
TheStranger: Defending Traditional Marriage From Dead Lesbians
The Marion County coroner's office is refusing to release Santiago's body to her partner; the office cited the Defense of Marriage Act as the reason why they've turned down Brennon's request to pick up her loved one's remains. DOMA allows states to refuse to recognize same-sex marriages performed in other states. Indiana has its own version of DOMA that outlaws same-sex marriage. Since Indiana law requires the next-of-kin to pick up Santiago's body, but the state won't recognize Brennon as the surviving spouse, Santiago's body is still laying in the morgue awaiting a solution. It's unclear whether or not Santiago has other family available to claim her corpse and take it home for burial.
CommonDreams: How Safe Are You? What Almost $8 Trillion in National Security Spending Bought You
Corrente: Nudging us into giving up on our Social Security
Food and Water
great link sent to us by Eric,
Eatwild
:
Comprehensive, accurate information about the benefits of raising animals on pasture.
A direct link to local farms that sell all-natural, delicious, grass-fed products.
Support for farmers who raise their livestock on pasture from birth to market and who actively promote the welfare of their animals and the health of the land.
KansasAgLand: Drought leads to livestock sales
WSJ: Chinese Hunger for Corn Stretches Farm Belt
HuffPost: Child Labor Rules Stalled At White House As Farm Accidents Continue
Fox: Second Harvest Food Bank Runs Out of Food
BusinessDailyAfrica: Food prices worsening crisis in Africa's Horn, World Bank says
Science and Technology
IBTimes: Suicide Bacteria Kills Itself to Destroy Threats: Scientists
IBTimes: Oxygen Made on Earth Millions of Years Before Detectable in the Atmosphere, Study
Medical and Health
FoxNews: Amoeba Parasite Kills Second U.S. Child This Month
CNNMoney: Anti-baby boom: Why U.S. birth rate keeps falling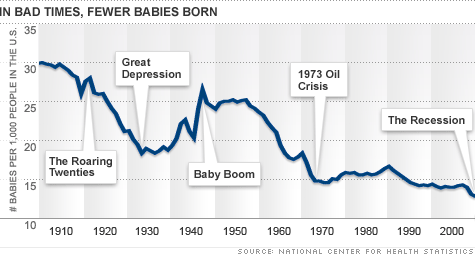 Doomsteading, Gardening, Urban Farming
BeforeItsNews: Turning Your Back Yard Into A Food Producing Machine
NaturesWrath: Being Ready When There Is An Earthquake
TransitionVoice: No shirt, no shoes, no problem. Interview: Dmitry Orlov
Other News
PBS: The Secret Language Code
YahooNews: Actor Burt Reynolds faces foreclosure on Florida home
ABCNews: Texas Man Bites Woman; Claims to Be Vampire Satisfying a 'Need to Feed'
RawReplay: Fundamentalist Christians spanked daughter to death
YahooNews: Is 94-Year-Old Zsa Zsa Gabor Going To Be A Mother?
Aljazeera: Native Son
One young Native American struggles to reclaim both his cultural identity and his education.

Slate: The Tea Party's Circular Logic -
Its revolt undermines the private sector more than it reins in "big government."
JesseCrossroadsCafe: In Case You Were Wondering Who the Mainstream Media DOESN'T Support...
TheBigPicture: Texan-Sized Bullshit
YahooNews: Bachmann wishes Elvis happy birthday on death date
MotherJones: Birther Airman Goes AWOL to Protest Obama (Video)
RollCall: Perry's No Tea Party Darling in Texas
HuffPost: Herman Cain: Impeaching Obama 'Would Be A Great Thing To Do': Report
CNNReligionBlogs: My Take: 5 biblical passages for Michele Bachmann and Rick Perry
The Forums
TinfoilPalace:Fact following fiction? Scientists plan mission to blow up an asteroid 'hurtling towards Earth'
TinfoilPalace:Billionaire funding 'floating countries'
TheOilAge:Warren "too bad suckerz" Buffet
TheOilAge:The Atlantic basin broken
(this is a must read)
Hubberts-Arms:Investors hedge their bets on America's biggest banks
Hubberts-Arms:10 reasons why we don't need GM Foods
SilentCountry:Moonrise Wierdness
SilentCountry:Texas grid on shaky ground