Much much hanks to RJ at
Global Glass Onion
and the Ozarker at
Conflicted Doomer,
for their great links this morning. Be sure to check out their great today!.
Also, Professor Guy McPhereson has a book out.
you can pick up a copy here
Publish America
"Guy McPherson was a successful professor by every imperial measure: well-published in all the right places, he taught and mentored students who acquired the best jobs in the field, and performed abundant, exemplary professional service. He earned enough to live on a third of his income and still traveled as much as he desired throughout the industrialized world."
here's a little bio on our good Professor.
At the height of a productive and award-filled career, at the age of 49, Guy McPherson left his high-pay, low-work position as tenured full professor at a major university to go back to the land. Why would anybody quit an easy, rewarding, secure job at which he excelled to raise gardens, goats, chickens, and ducks? Four reasons come to mind: (1) one way to resist imperialism is to drop out of the empire, (2) there is a moral imperative to the way we live, (3) McPherson's messages about the consequences of our addiction to fossil fuels demanded more of his time than he was able to give them as an ivory-tower academic, and (4) he believes he can extend my life for a few years beyond completion of the ongoing economic and environmental collapses we are bringing to Earth.
This looks like the kind of book that many here would enjoy reading. I know I would!
Good luck Guy, and thank you!
Japan
WashingtonPost: Strong quake rocks northeast Japan, no immediate reports of damage
NYT: Fukushima's Contamination Produces Some Surprises at Sea
- Off the coast, the early results indicate that very large amounts of radioactive materials were released, and may still be leaking, and that rather than being spread through the whole ocean, currents are keeping a lot of the material concentrated.
Global Conflict
FDL: Why Establishment Media & the Power Elite Loathe Occupy Wall Street
MSNBC: Mass. man accused of plotting attack on Pentagon, Capitol - Suspect planned violent 'jihad' against US, federal prosecutors say
Bloomberg: Chavez Phones State TV to Dismiss Report of Kidney Failure
CBSNews: Iran: New missiles being mass-produced
NYT: In Pakistani Media, the U.S. Is a Target for Acrimony
CNN: Witnessing lengthy battle for Libyan city
RawStory: Afghan war violence up nearly 40 percent: UN
SeattlePI: Israel says Palestinians caused deadly car crash
GlobalPublicSquare: Yemen's hijacked revolution
TruthDig: Massachusetts Man Arrested in Plot to Bomb Pentagon, Capitol
Aljazeera: Bahrain medical staff sentenced over protests
- Thirteen doctors and nurses who treated protesters sentenced to 15-year jail terms for crimes against the state.
CBSNews: Pakistan frees Osama bin Laden's bodyguard
- Pakistan has set free a top-level al Qaeda prisoner who spent years guarding and fighting alongside Osama bin Laden, according to two senior Pakistani police officials, who tell CBS News Amin al-Haq was not a "key player" in the terror group, and "had no information of great value".
"Eventually there was nothing that could be used to keep holding him in custody," said one of the officials, both of whom spoke to CBS News' Farhan Bokhari on condition of anonymity.
AlArabiya: Muslim brotherhood-led bloc threatens Egypt vote boycott
BBC: Riot cases swell jail populationPolice detain a man during disorder in Birmingham
The prison population is rising by more than 100 a day in England and Wales as courts deal with cases of rioting and looting, Ministry of Justice figures show.
AlJazeera: Saudi woman 'spared lashing' in driving case -
King Abdullah reportedly overturns a court order to whip a woman 10 times for defying a ban on female drivers.
RT: Sliding into isolation: Israel risks being 'South Africanized'
Corrente: Don't Be Afraid to Say Revolution!
Salon: What's behind the scorn for the Wall Street protests?
Financial News
NYMag: Understanding Class Warfare Hysteria
Bloomberg: Dimon Said to Meet Romney After Candidate's Call for Repeal of Bank Rules
MaxKeiser: Another star truth teller!
Also, just posted on youtube, Max and Stacy's latest
BaselineScenario: Anti-American Bankers
Jamie Dimon claims that the new rules on bank capital "anti-American" because they somehow discriminate against American banks and American bankers. This framing of the issues is misleading at best.
WSJ: Typhoon Closes Hong Kong Stock Market -
HONG KONG—Hong Kong's stock and derivatives markets were shut all of Thursday as strong winds and heavy rain from Typhoon Nesat are kept most businesses and public transport services in the city closed.
BottomLine: US economy may still have a (faint) pulse
BusinessInsider: Gary Shilling: The Economy Is Slowing, Yields Will Plunge, Deflation Is Coming And Stocks Are Headed Lower
SignOnSandiego: How do small-business CEOs feel about the economy?
Spiegel: Merkel Breathes Sigh of Relief - German Parliament Passes Euro Fund Expansion
LiveInc: Unemployment crisis hits white-collar workers hard as well
BottomLine: Jobless claims tumble in latest week
Reuters: US Treasury issues last round of small business loans -
The U.S. Treasury Department on Wednesday announced a seventh and final wave of disbursements to community banks under a small business lending fund that drew criticism for being slow to kick into action.
GlobeandMail: U.S. durable goods orders slip 0.1%
Bloomberg: Fed's Hoenig Says Operation Twist Risks New 'Complexities'
BusinessInsider: GERMAN PARLIAMENT PASSES BAILOUT WITH MASSIVE MAJORITY
Update: It's official. The German parliament has passed the expansion of the bailout fund with a massive majority 523 yes to 85 against.
BusinessInsider: Pessimism Reaches Extreme Levels For U.S. Equity
Telegraph: America must fix its spending problem, says KKR founder Henry Kravis
Henry Kravis, the co-founder of private equity firm KKR, said America must focus on cutting spending, less than two weeks after President Barack Obama aimed new taxes at the industry.
Reuters: U.S. on "knife edge" of contraction: Fed economist
- The U.S. economy is on a "knife edge" between growth and contraction, and if it were a dashboard, it would be flashing "watch out, danger ahead on all gauges," Dallas Federal Reserve Bank's top economist said on Tuesday.
Bloomberg: Is Warren Buffett the New Andrew Mellon? Not Quite: Amity Shlaes
abcnewsAU: European debt inaction scaring the world: Obama
PHMSN: Germany hits out at US as Greece vows action on debt
Germany told the United States Tuesday to stop pointing the finger at Europe for its own economic ills while debt-hit Greece promised to do its utmost to avert a financial meltdown in the eurozone.
IBTimes: China's runaway bosses spotlight underground loan market -
A string of Chinese entrepreneurs have gone into hiding to avoid repaying loans, according to state media reports, highlighting a credit squeeze on private firms and the dangers of steep interest rates in China's vast and growing informal lending market.
Bloomberg: Nokia to Cut 3,500 More Jobs, Close Factory
Politico: Business executives call for end to anonymous cash
IBTimes: Ford sticks to adding 7,000 U.S. jobs, says recovery encouraging
Bloomberg: Bernanke: U.S. Unemployment a 'National Crisis'
NakedCapitalism: The Bots of FX
BusinessInsider: CITI: Policymakers Are Too Timid To Prevent The 'Nightmare Scenario'
IBTimes: Chinese Equities Hit 15-Month Low, Material Stocks Lead Retreat
FedReserveBankofCleveland: This Time May Not Be That Different: Labor Markets, the Great Recession and the (Not So Great) Recovery
Peak oil and Energy News
Reuters: Shell shuts most of Singapore refinery as fire rages
AJC: AP Enterprise: Appalachia faces steep coal decline
Commodities/Metals
YahooFinance: Gold to Move 'Above $2,000 in Coming Months': UBS
Environmental News
GFZ:M 5.2, Near Coast of Central Chile
GFZ: M 5.0, Eastern Honshu, Japan
GFZ: M 5.1, Philippine Islands Region
GFZ: M 4.6, Tajikistan
AccuWeather: The Midwest can't catch a break. A new storm will bring gusty winds, severe storms today:Severe Storms, Gusty Winds to Batter Midwest
Guardian: Weather records tumble as Britons head for the beach -
On the hottest 29 September on record, only the shopkeepers are unhappy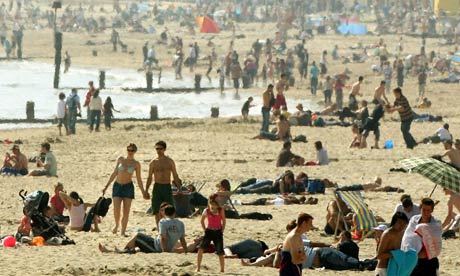 People'sDailyOnline: China raises emergency response to deal with typhoons Nesat, Nalga
tcktcktck: Care2: One family weathers climate change in Ethiopia
CNN: Typhoon affects hundreds of thousands in Philippines
DailyMail: Hue and cries of astonishment: 'Best ever' auroras seen over Britain thanks to huge solar flares
LakeElsinore: VIDEO: Local Nuke Officials Heckled By Angry Crowd -
During a meeting Tuesday, nuclear regulators and San Onofre Nuclear Generating Station officials provided region residents with safety lessons learned by the industry from the Fukushima Daiichi disaster in March, but hecklers often disrupted the proceedings.
Shouts and heckling broke out frequently at a public meeting the city of San Clemente hosted Tuesday to hear from nuclear officials about lessons learned from the Fukushima nuclear disaster.
Many residents and out-of-town anti-nuclear advocates came to the meeting already upset. To their disappointment, the city had not invited experts from opposition groups to debate officials representing the Nuclear Regulatory Commission and San Onofre Nuclear Generating Station and a local emergency response group.
UPI: API draws bead on EPA regulations
America in Decline
RawReplay: Man faces 15 years in prison for recording police officer
ABCLocal: Police: Pa. couple stole copper to pay for wedding
TransitionVoice: Abandoning the middle class, governments lose legitimacy
- People who care about climate change and peak oil have long despaired of convincing their national governments to take decisive action or even, in some cases, to acknowledge that there's a problem.
Now, the world's democracies seem to be losing the confidence of their citizens to deal with the economic crisis too.
MSNBC: Foreign teachers' American dreams vanish in a flash -
US district hired them to meet No Child Left Behind demands, but now they're left in the lurch
PBS: Inequality Hurts: The Unhealthy Side Effects of Economic Disparity -
As part of our series on economic inequality, Paul Solman investigates the health effects that inequality can have on individuals and society. To determine the hidden costs, he speaks with epidemiologists, former six-figure income earners who are chronically unemployed and poor teenagers who struggle with inequality each day.
Food and Water
IndyStar: Milk, meat prices to continue to rise
WRAL: Closing of Angel Food Ministries impacts Triangle food banks
WSPA: Upstate Food Pantry In Danger Of Shutting Down -
Executive director says donations have dropped dramatically
EarlyWarning: Food Prices Still Elevated
ABCLocal: Local food pantries are in crisis
HometownAnnapolis: Local pantries hungry for donations
SFGate: Health-Benefit Costs Rise Most Since 2005, Surpass $15,000
DaytonDaily: Law drives school lunch price hike - Schools say it will cost more to serve federally required healthy meals.
BoiseWeekly: Cost of Family Health Coverage Doubled in Past Decade
France24: 'Superweed' explosion threatens Monsanto heartlands -
"Superweeds" are plaguing high-tech Monsanto crops in southern US states, driving farmers to use more herbicides, return to conventional crops or even abandon their farms.
Science and Technology
Telegraph: China launches first module for future space station -
China's first space module lab called Tiangong-1 or "Heavenly Palace" is shot into space from the Jiuquan launch centre on the edge of the Gobi Desert. (great launch video at link)
Guardian: Eight out of 10 British workers overweight or have long-term illness -
Obesity and poor health conditions, not including stress, costs 103m work days or £21.5bn a year, says new 25-year study
WiredDangerRoom: Darpa Underwear Will 'Harvest' Soldiers' Energy, Give Them Killer Abs
WashingtonPost: Facebook privacy: An oxymoron?
PopSci: Kepler Analysis Projects One-Third of Sun-Like Stars Have an Earth-Like Planet Orbiting
Today: Schrodinger's Nyan Cat -- no quantum mechanics required
Kurzweil: Computational biomarkers can identify at-risk heart attack victims
ScientificAmerican: 'Patent Trolls' Target Biotechnology Firms -
The biotechnology industry has had its share of woes, but so far 'patent trolls' have not numbered among them. These companies, which profit by legally enforcing patents they own rather than developing products, may benefit from a 31 August ruling at a US federal court of appeal in Washington DC.
The court upheld a lawsuit filed by Classen Immunotherapies of Baltimore, Maryland, against four biotechnology companies and a medical group, for infringing on a patent that covered the idea of trying to link infant vaccination with later immune disorders. A district court had thrown out the lawsuit, finding that the concept at the heart of the case amounted to an abstract idea that could not be patented. The appeals court found otherwise.
MSNBC: Shutdown looms at pioneering American atom smasher - Tevatron to close due to budget tightening, but Fermilab looks to next scientific frontier
NYT: Richard Dawkins - An interview with the evolutionary biologist, best-selling author and outspoken atheist.
Medical and Health
McClatchy: Second case of dengue fever confirmed in Miami area -
Health officials Wednesday disclosed this year's second case of locally acquired dengue fever in Miami-Dade, saying the second case means the painful disease is endemic in the county.
"It means it's in our area, not an imported disease," said Dr. Vincent Conte, deputy director of epidemiology and disease control for the health department.
Guardian: Listeria: the symptoms, the risks and how to avoid it -
What you need to know about the illness that has caused at least 16 deaths after an outbreak in cantaloupe melons
Hosted: Obama appeals health care setback to high court
- Raising prospects for a major election-year ruling, the Obama administration launched its Supreme Court defense of its landmark health care overhaul Wednesday, appealing what it called a "fundamentally flawed" appeals court decision that declared the law's central provision unconstitutional.
CBSnews: Report: Woman survives live grenade in face
CNNMoney: Employers bear brunt of health insurance hikes
Good: What's Really In Your Toothpaste?
LAT: Some doctors blame themselves for rising healthcare costs
Good: Slideshow: This Is Your Artistic Brain on Drugs -
Since March 30, 1995, multimedia artist Bryan Lewis Saunders has done one self-portrait per day, every day. When that started to get boring, Saunders began taking drugs of all types to liven up the work, a process he says has left him with brain damage.
SeattleTimes: GOP to Planned Parenthood: Hand over records
- A Republican-led House panel has asked the Planned Parenthood Federation of America to hand over more than a decade's worth of documents in a probe of whether the organization improperly spends public money on abortions.
IBTimes: Female Partners of Circumcised Men Face Lower Risk of Cervical Cancer
NatGeo: Sharks' Virus Killer Could Cure Humans, Study Suggests
"Remarkable property" already effective against six types of viruses.
MedicalPress: Single dose of hallucinogen may create lasting personality change
MSNBC: Do medical marijuana users have right to bear arms? No, says ATF
'There are no exceptions in federal law for marijuana purportedly used for medicinal purposes,' ATF official says
Doomsteading, Gardening, Urban Farming
PopSci: Inside the Factory: How a Chef's Knife Is Made
Telegraph: How to supersize your pumpkin
Fancy a place on the podium? Take note of these prize-winning tips on how to supersize your pumpkin.
Other News
YahooNews: Twelve-year-old two-faced cat is world's oldest
- Frank and Louie, a gray feline with two mouths, two noses and three eyes, just turned 12 years old and is the world's oldest, living two-faced cat.
CBSNews: Fla. murder suspect claims she's part vampire, part werewolf -
PANAMA CITY, Fla. - A Florida teenager is behind bars as an accessory to the brutal murder of 16-year-old Jacob Hendershot. But that may not be the most shocking part of the crime - Stephanie Pistey says she believes she's part vampire and part werewolf.
NPR: Violent Attacks On Transgender People Raise Alarm
McClatchy: Fortune teller case shines light on little-known group, the Roma
FORT LAUDERDALE, Fla. — In South Florida's melting pot of cultures, they intentionally stand apart. They prefer to marry among themselves, pay dowries and observe an ancient code of purity laws that includes washing men's and women's clothing separately.
They are the Roma, or Romani people, and with the federal indictment of nine members of a prominent Fort Lauderdale family charged with running a fortune-telling fraud, their community has been thrust into a media spotlight it would have preferred to avoid.
McClatchy: ICE detains 3,000 immigrants with criminal records
Politics
RawStory: Herman Cain: Blacks 'brainwashed' into supporting Democrats
Grist: How to care for your 6-foot Rick Perry chia head
ABCNews: Supreme Court Returns to Consider Health Care, GPS Technology, Strip Searches and More
Corrente: Sure, both parties steal your vote, but now the Ds are talking about suspending electionsGov. Beverly Perdue (D-NC) floats a trial balloon:
"I think we ought to suspend, perhaps, elections for Congress for two years and just tell them we won't hold it against them, whatever decisions they make, to just let them help this country recover. You want people who don't worry about the next election."
The Forums
TinfoilPalace:Those Behind the Black/Secret Government
TinfoilPalace:Al Qaeda slams Iran for peddling 9/11 conspiracy theories
TheOilAge:Why Being Relaxed Makes Us Spend Too Much Money
TheOilAge:Chris Martenson: Economy on ropes, going down
Hubberts-Arms:Americans move dramatically toward acceptance of homosexuality
Hubberts-Arms:How The Price of Sex Has Dropped to Record Lows
SilentCountry: The rapidly converging vectors of doom
SilentCountry: Arctic ice levels hit historic low, researchers say