Good morning everyone!! Happy Thursday to you. Today's posting may be a bit skimpy as I have a "can't wait" project going here at home and will have to hurry. Also, a reader had commented that the widget for temp records was not working so I went to the BBC site to see about it and someone else had commented on it there as well. We'll see if it gets fixed soon, if not we'll take 'er down and find something else cool that works.
Check out this story here. It is so tragic and frightening, and so strange.
Extra Special thanks to RJ at the
Global Glass Onion
and the lovely and gentle Ozarker at
Conflicted Doomer
for their help with links today!
Japan
Fukushima's animals abandoned and left to die
Global Conflict
LegitGov: Prime Minsiter Julia Gillard escorted by riot police amid angry Australia day protests in Canberra
SOTT: Australians chase their prime minister out of town
ExtinctionProtocol: A war with Iran will turn Middle East into a firestorm warns U.S. veteran
USAToday: Ahmadinejad: Iran is ready for new nuclear talks with West
Bloomberg: Pentagon Is Said to Seek $525 Billion Budget That Includes Base Closings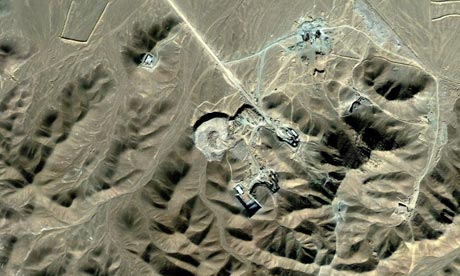 OWS
Occupy D.C. protest draws congressional scrutiny
Hacker/SOPA/PIPA/ACTA News
BlacklistedNews: ACTA has same dangers as PIPA and SOPA
Domestic Financial News
BusinessInsider: Think Twice Before You Cash That Big Fat Insurance Check, You Could Be Footing The Bill
No, it's not another $9.8 billion suitcase scenario, but here's a story that had us scratching our heads this week:
EconomistsView: The Fed will Keep Rates at "Exceptionally Low Levels" Through Late 2014
AdvisorPerspectives: Why Home Prices Have Much Further To Fall
eXiled: Is Progressive Hero Eric Schneiderman Selling Out (Or Getting Sold Out)? A Closer Look At Obama's New "Financial Fraud" Task Force
HuffingtonPost: Reuters: Public Citizen, Other Groups Call for U.S. to Break Up Bank of America
MIT.edu: MIT faculty see promise in American manufacturing
NakedCapitalism: Quelle Surprise! Bank of America Accused of Blocking Arizona AG Investigation
CreditWriteDowns: Geithner tells Bloomberg that Obama will give him the sack if Obama is re-elected
Bloomberg: Bernanke Makes Case for More Bond Buying
JAMA: State of the Union—Health Care Cannot Be Ignored -
In almost 7000 words of text, a total of 44 words were spent on the topic, a mere 0.6% for a subject accounting for more than one-sixth of the US economy. Medicare and Medicaid received 1 mention each, in the same sentence.
CalculatedRisk: Weekly Initial Unemployment Claims increase to 377,000
Forbes: Why Ford Needs To Worry
IBTimes: Bill Gates Says Higher Taxes on Wealthy is 'Justice'
CNNMoney: Federal student loan rate set to double
Bloomberg: Factory Jobs Obama Wants Are Unlikely to Return in Large Numbers
Global Financial News
EconomixBlog: How Obama's Tough Talk Plays in China
Guardian: Angela Merkel casts doubt on saving Greece from financial meltdown
TheDenouement: The Specter of Rapid Austerity
Peak Oil and Energy News
Oil prices, exhaustible resources, and economic growth
.pdf
TheOilDrum: With Gas so Cheap and Well Drilling Down, Why is Gas Production so High?
IBTimes: IMF: Halt in Iran Oil Could Push Crude up 30 pct
Commodities/Metals
Mineweb: Gold at highest since December as Fed view boosts markets
Environmental
ExtinctionProtocol: Thousands evacuated in NS Wales as torrential rains soak Queensland
DesdemonaDespair: In Mackerel's plunder, hints of epic fish collapse – 'We've got to fish harder before it's all gone'
America in Decline
NewScientist: FBI releases plans to monitor social networks
WBIR: Parents sacrifice savings to help kids get started
CharlesHughSmith: The New American Divide
CNN: Judge orders defendant to decrypt laptop
- A judge on Monday ordered a Colorado woman to decrypt her laptop computer so prosecutors can use the files against her in a criminal case.
The defendant, accused of bank fraud, had unsuccessfully argued that being forced to do so violates the Fifth Amendment's protection against compelled self-incrimination.
"I conclude that the Fifth Amendment is not implicated by requiring production of the unencrypted contents of the Toshiba Satellite M305 laptop computer," Colorado U.S. District Judge Robert Blackburn
ruled Monday
(.pdf).
Food and Water
CityFarmer: The Urban Canopy ROOFTOP Farm!
Science and Technology
ANN: Neanderthals engineered stone tools
PopSci: The World's Only Iridescent Mammal Is Blind and Lives Underground
PopSci: Video: Eight Years After Martian Touchdown, Opportunity Rover Soldiers On
MSNBC: Google Maps will now warn you about emergency situations
CNN: Remote tribe has social networks like ours
Medical and Health
Atlantic: The Super-Resistant Bacteria That Has India 'Hell Scared'
- Can India's already troubled health system -- much less its political system -- handle the NDM-1?
LegitGov: Morgellons disease probably a delusion, feds say
NYT: Grief Could Join List of Disorders
people are supposed to be happy robots all the time so they can work at Foxconn productivity levels.
ABCNews: Skin lesions typical of Morgellons, some containing blue fibers. (PLoS One)
NYT: Grieving may be included as part of depression
CNN: 100 dead from suspected tainted heart medicine in Pakistan
CNN: Working long hours doubles depression odds
Vitals: Mystery skin disease Morgellons has no clear cause, CDC study says
Doomsteading, Gardening, Urban Farming
ModernSurvivalBlog: Your Survival Books?
Other News
LegitGov: Home Secretary reveals strict Olympics rules as 97 Games-related arrests have already been made
NationofChange: Mexican Authorities Discover Child Trafficking Ring
- An alleged illegal adoption ring was uncovered by police in Mexico.
McClatchy: Judge rules feds did not violate rights of accused Alaska militiaman
Politics
ThinkProgress: Gingrich: 'Most Of The Asians,' Some Latinos, But Not Many African Americans Understand Entrepreneurship
BusinessWeek: 'Stop-Newt' Republicans Confront Base Unwilling to Take Orders
SunTimes: Arizona Gov. Jan Brewer, Obama have intense exchange on tarmac
NewScientist: Newt 'Lightyear' Gingrich promises moon base by 2020
CBS: Politics Jan Brewer gets an earful from Obama in Ariz. 1 of 9
Forums
TinfoilPalace: High protein diet helps weight loss: study
TinfoilPalace: The Real Neanderthal
TheOilAge: interactive overview:global house prices
TheOilAge: Spain, Portugal need help
HubbertsArms: Study points to therapy for radiation sickness
HubbertsArms: Toronto teens send Lego man into space: video
SilentCountry: How long would it take Mitt Romney to earn your annual salary?
SilentCountry: The Wars Come Home: Violent Sex Crimes Committed By Soldiers