Check this out, from the Ozarker this morning.
Telegraph: The demise of the dollar
- In a graphic illustration of the new world order, Arab states have launched secret moves with China, Russia and France to stop using the US currency for oil trading.
Much thanks to RJ at the
Global Glass Onion
and the Ozarker at
Conflicted Doomer
for their help today!
And also, our new friends at
ThreeEs
and
ETF Daily News
Thank you guys for the great stories today!
Oh, and if you're interested...
Zereohedge: Live Webcast From Davos: Opening Of The Annual Meeting 2012 With Angela Merkel
Japan
Reuters: Japan logs first trade deficit since 1980
- Japan logged its first annual trade deficit in 2011 for over 30 years as the aftermath of the March earthquake raised fuel import costs even as slowing global growth and the yen's strength hit exports, threatening to erode the country's ability to fund its huge public debt with domestic savings.
LegitGov: TEPCO to shut down another reactor, to leave only 1 in service
Global Conflict
TheeXiled: MAX BLUMENTHAL: WASHINGTON POST SCRUBS QUOTE SMEARING IRAN WAR CRITICS, BUT EX-CAMP GUARD JEFFREY GOLDBERG RUNS WITH IT ANYWAY
NewsMax: Newt Gingrich: I Will Overthrow Castro Regime
LegitGov: Israel jails Palestinian parliament speaker without trial
BusinessInsider: This Is What Actually Happened When The SEALs Pulled Off A Major Rescue In Somalia Last Night
CollapseNet: Pro-Gaddafi forces strike back, 'Libya out of control'
VOA: Egyptians Mark First Anniversary of Uprising
India abandons US dollar to purchase Iranian oil
CommonDreams: Marine Gets Light Sentence for Massacre of Iraqi Civilians -
Plea deal gives Frank Wuterich 3-month confinement, pay cut
MSNBC: Marine to serve no time in Iraqi killings case
SeattlePI: Iraqi town says justice failed victims of US raid
CNN: Why Israel worries about Iran -- and prepares
CNN: Ohio-born student missing in Syria; marks 2nd American this month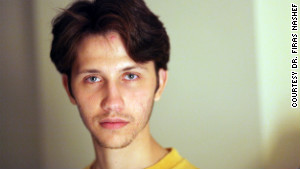 BusinessWeek: Syria May Be Kicked Off UNESCO Human-Rights Panel Amid Crackdown
Reuters: Iran summons Danish ambassador over EU oil embargo
CNN: New European Union sanctions target Iran nuclear program
WashingtonPost: Palestinian president says dialogue with Israel has ended, will consult with Arab League
LegitGov: U.N. rights chief shocked at numerous Iraq executions
ThisCan'tBeHappening: US Media Iraq Reporting: See No Evil
OWS
NakedCapitalism: Will the Mitt/Newt Slugfest Boost the Occupy Movement?
MotherJones: Occupy's Latest Target: Citizens United
SFGate: Mic check! Occupy Wall Street offers a rebuttal to State of the Union
- Everybody's got a response to the State of the Union these days — including Occupy Wall Street.
NewsJunkie: Has Ex Goldman Sachs Staff turned Democrat Campaigner Infiltrated Occupy?
FDL: Police Raid Occupy Lexington
Hacker/SOPA etc. News
WashingtonPost: Megaupload founder denied bail
Domestic Financial News
Politico: Last chance on mortgage mess -
The meeting in Chicago on Monday of state attorneys general is being touted as representing a key moment on the road to a real mortgage settlement. It's not.
MyBudget360: The great deleveraging event – household debt has fallen 4 percent since recession hit.
FT: After the Layoff: Congrats on Your New, Worse Job
HuffingtonPost: EXCLUSIVE: Obama To Announce Mortgage Crisis Unit Chaired By New York Attorney General Schneiderman
- -- During his State of the Union address tonight, President Obama will announce the creation of a special unit to investigate misconduct and illegalities that contributed to both the financial collapse and the mortgage crisis.
CalculatedRisk: Comparing Ceridian Diesel Fuel Index and ATA Trucking Index
- Below is a graph that compares the Ceridian diesel fuel index and the ATA trucking index. The ATA index showed a sharp increase in December:
ATA Truck Tonnage Index Posts Largest Annual Gain in 13 Years
The American Trucking Associations' advanced seasonally adjusted (SA) For-Hire
Truck
Tonnage Index jumped 6.8% in December after rising 0.3% in November 2011. The latest gain put the SA index at 124.5 (2000=100) in December, up from the November level of 116.6. But the Ceridian index showed only a small increase:
Pulse of Commerce Index Increased 0.2 Percent in December
The Ceridian-UCLA Pulse of Commerce Index® (PCI®), issued ... by the UCLA Anderson School of Management and Ceridian Corporation, rose 0.2 percent in December following the 0.1 percent increase in November and the 1.1 percent increase in October.
AdvisorPerspectives: Vehicle Miles Driven And the Ongoing Economic Contraction
RortyBomb: The Concentration of Capital Gains and Dividend Income -
Mitt Romney turned over his taxes yesterday,
revealing that
"Unlike most Americans who earn a paycheck, Romney gets the majority of his income from investment profits, dividends and interest…Romney and his wife Ann paid an effective tax rate of 13.9 percent in 2010 and expect to pay a 15.4 percent effective tax rate when they file their returns for 2011. Those rates are roughly in line with the effective tax rates paid by most Americans, but they are far below the top income tax rate levied against wages, which is 35 percent, because the U.S. tax code favors investment income over wage income."
BOTC: Graph of the Day: Busting the Myths about Food Stamps
-Last week, I commented on a terrific
graph
published by the
Center on Budget and Policy Priorities
that refuted presidential candidate Mitt Romney's false claim that the majority of federal funding for poverty prevention programs like Medicaid and food stamps (now called the Supplemental Nutrition Assistance Program, or SNAP) is wasted on "massive overhead," leaving few dollars for the intended beneficiaries. In fact, the CBPP found that the administrative expenses for these and other social programs range from less than 1 percent to just 8 percent of total costs, hardly the bureaucratic bloodsucking Romney claimed.
FDL: Romney's Taxes Show Ridiculousness of Carried Interest Loophole
EconomicCollapse: Are George Soros, The IMF And The World Bank Purposely Trying To Scare The Living Daylights Out Of Us?
BlacklistedNews: Soros Warns of Violent Riots In America, Financial Collapse.
DailyBail: "End The Fed, Stop The Stealth Goldman Sachs Bailout!"
MaxKeiser: Investment bankers, like lap dancers, should have to pay to go to work
- THE lap-dancers of Stringfellows, the West End strip club, have already rendered great service to the banking industry. But there is one more service they could provide.
AppleInsider: Wowed Wall Street watchers raise forecasts after Apple's 'perfect' $46B quarter
NakedCapitalism: Is Schneiderman Selling Out? Joins Federal Committee That Looks Designed to Undermine AGs Against Mortgage Settlement Deal
Zerohedge: Goldman Now Aggressively Selling Apple To Clients, Hikes Price Target To $600
- In case one was wondering how the Goldman trading team was axed in Apple, we now know that they are pushing their inventory of stock in the name out of the door and to clients harder than ever
JOC: Truck Tonnage Soars at Strongest Rate Since 1998
Reuters: Obama urges taxing the rich, reining in Wall Street
BottomLine: Proposed mortgage settlement offers little relief for homeowners
DeclineofTheEmpire: Raiding Savings, Surging Consumer Credit
WSJ: OCC's Walsh Warns of 'Vast Over Reaction' in Derivatives Regulation
LeftWingNutjob: The Income Defense Industry is alive and well.
- David Cay Johnson has spent quite a bit of his adult life studying and reporting on taxes, taxation and speaking to tax issues with regard to the roll they play in our economy as well as other important issues.
Global Financial News
FT: The world's hunger for public goods -
Public goods are the building blocks of civilisation. Economic stability is itself a public good. So are security, science, a clean environment, trust, honest administration and free speech.
ETFDaily: George Soros, IMF & The World Bank: Warnings Of An Impending Economic Collapse
Maxkeiser: Max Keiser interviewed for BBC: The sham and shame of Davos
FT: Chinese soothsayer sees economic storms ahead
- On the first day of every lunar new year, scores of minor government officials, businessmen and ordinary peasant farmers congregate at a small Buddhist temple in the hills outside the eastern Chinese city of Suzhou. They come to consult the resident "master", the abbot of the increasingly wealthy and popular temple who has made a name for himself as an unnervingly accurate soothsayer. As the Chinese world bid farewell to the year of the rabbit and entered the year of the black water dragon on Monday, I went to ask this oracle what he thought was in store for the global economy and for China in the coming months. The dragon is the only mythical beast of the 12 animals in the Chinese zodiac and is supposed to bring unpredictability and change. But the master's forecast for the
European economy
was predictably gloomy and his
outlook for the US
was not much better. "The global economic war is not yet over and there are more storms coming for the US and Europe – this will negatively affect Chinese imports and exports alike," he said.
China's domestic economy
was likely to be worse than last year and quite a few export-oriented factories would go bust, he offered. But the country would not experience a crisis in its financial sector this year, the master confidently predicted.
Reuters: Greece: What happens if bondholders hold out?
Telegraph: EU ratchets up pressure with Greek default threat
- European Union officials have stepped up pressure on Greece and its creditor banks in a complex game of three-way brinkmanship, signalling that they will allow a Greek default to run its course unless both sides accept more pain.
Spiegel: Euro Aid from the ESM - EU Reaches Agreement on Permanent Bailout Fund
YDR: Greece hopes for debt swap deal by end of week
SeattleTimes: CEOs defend capitalism at anguished Davos forum
- Some of the world's top CEOs are admitting that capitalism is worsening inequalities, but they say it's better than any alternative.
MSNBC: Confidence falls as CEOs prepare for more shocks
- Corporate executives struggling to find paths to growth amid euro zone crisis
NYT: Come On, China, Buy Our Stuff!
Zerohedge: More Details on How MF Global Customers Got Thrown Under the Bus
Zerohedge: Guest Post: EU Finance Ministers Push Through ESM Treaty in Fishy Fly-by-Night Move
- Europe's most important treaty on the European Stability Mechanism (ESM),
which will lead the EU into a financial dictatorship
, has been pushed through by EU finance ministers late Monday evening. But the latest version of the ESM cannot be found on English and German EU websites.
Peak Oil and Energy News
Economist: Solar energy: Flower power
- SOLAR-POWER stations take up a lot of room. They need either vast arrays of photovoltaic panels, which convert sunlight directly into electricity, or of mirrors, which direct it towards a boiler, in order to raise steam and drive a generator. The space these arrays occupy could often be used for other purposes. Two researchers from the Massachusetts Institute of Technology have now devised a better and more compact way of laying out arrays of mirrors. Slightly to their chagrin, however, and somehow appropriately, they found when they had done the calculations that sunflowers had got there first.
SOTT: Geothermal Test Will Pour Water into Volcano to Make Power
Treehugger: Despite Denial, Even Oil Companies Are Planning for Inevitable Climate Change
SeattlePI: State: 'Serious' questions on GOP pipeline bill
CollapseNet: U.S. Cuts Estimate for Marcellus Shale Gas Reserves by 66%
Bloomberg: Billionaires Occupy Davos as 0.01% Bemoan Inequality
=Ukrainian billionaire Victor Pinchuk wants to talk about
income inequality
. So does Irish billionaire Denis O'Brien and Indian billionaire Vikas Oberoi. The three are among a contingent of at least 70 billionaires who are joining more than 2,500 business and political leaders at the World Economic Forum's annual meeting in Davos, Switzerland, this week, according to a list of attendees and promotional materials obtained by Bloomberg News.
TheAtlantic: Is the U.S. Quietly Weaning Itself Off Foreign Oil?
EnergyBulletin: The motion of the ocean
Commodities/Metals
Mineweb: Return of the Gold Commission? Would it Raise the Gold Price? Confiscation?
ETFDailyNews: What Does A Flattening Yield Curve Mean For Gold?
ETFDailyNews: Infographic: A Look At The Gold Tree; Where Gold Comes From and Where It Goes
Environmental
USNews: Drivers, residents rescued from high waters in Texas
CNN: Landslide kills dozens in Papua New Guinea
A big landslide has ripped through a village in a remote area of Papua New Guinea, killing at least 40 people and leaving 20 others missing, authorities said Wednesday.
The country's National Disaster Office said that 40 bodies had been recovered from the debris and search and rescue officers were at the site on Wednesday to assist with the recovery of others.
The landslide happened Tuesday in the Komo area in in the Southern Highlands of Papua New Guinea, near one of the country's major liquified natural gas fields.
Like Fracking? You'll Love 'Super Fracking'
- Oil service companies roll out new technologies to break up more earth more cheaply
DesdemonaDeapair: Floods and typhoons affect 8 million in Asia – Thailand flooding one of the costliest natural disasters in history
WBIR: Warm weather spell causing some concern about plants, bugs
Yahoo: Pilot spies 'river of blood' outside meatpacking plant
- A drone pilot hobbyist in Dallas stumbled across a river of blood coming from a large meatpacking plant. The small drone plane had a camera equipped, which captured images of the red river, suspected of being made of pig blood from the plant "I was looking at images after the flight that showed a blood red creek and was thinking, could this really be what I think it is? Can you really do that, surely not?" the pilot
tells sUAS News
. "Whatever it is, it was flat out gross. Then comes the question of who do I report this to that can find out what it is and where it is coming from."
NewScientist: Will the Costa Concordia become an oil-spill disaster?
MNN: Boehner: Republicans may link Keystone pipeline to tax bill
TheStoryofStuff: Take THAT, plastic bags!
HuffingtonPost: Delta Cancels Flights Over Solar Storm
- The biggest solar storm in more than 6 years is affecting earthlings this week, causing fears of radiation exposure for ISS astronauts and creating epically beautiful Northern Lights display
TreeHugger: Ending Fossil Fuel Subsidies Would Get Us Halfway to Preventing Dangerous Climate Change
DotEarth: A Legal Defense Fund for Climate Scientists
- For years, climate scientists have been assailed from many sides — through
e-mail hacking
,
death threats
, politician's
demands for documents
,
Freedom of Information
requests (many having the strong smell of a
fishing expedition
).
BBC: Chances of seeing Northern Lights dim
ThisCan'tBeHappening: Climate Change a 'Fabrication'? Ask a Wintering-Over Hummingbird, or Check out Your Daffodils
USAToday: Obama calls for offshore oil drilling and clean energy
America in Decline
TechReview: Drive-by Gun Scans Prompt Privacy Questions
- Police hope terahertz-scanning devices can be more effective than patting people down, but civil rights groups are wary.
WashingtonPost: Google tracks consumers across products, users can't opt out
(for a search tool, I'm trying
DuckDuckGo
. If you have good alternatives to Google, please put something in the comments section.)
HuffingtonPost: Obama State Of The Union Speech: Labor Leaders And Economists Unimpressed With Jobs Proposals
TheEconomist: The zero-sum president
TruthOut: National Science Board Report: US Losing Research and Development Jobs to Asia
CNNMoney: I'm worse off than my parents
- Even though they have jobs, many Americans find they aren't as well off as Mom and Dad were at their age.
Food and Water
CityFarmer: TEDxWarwick – Charlie Price – Aquaponics – Getting More out of Less
Chron: Brazos battle pits water supplier against environmentalists, growers and industry
CityFarmer: Bill Gates 2012 Annual Letter focuses on 'Innovation in Agriculture'
(I didn't know Gates had ever been a farmer! LOL)
Science and Technology
CosmicLog: Strange species found in Suriname
MSNBC: Solar storm brings fireworks, but few problems
- Skywatchers wowed by northern lights; some polar airline flights rerouted
Wired: Video Gallery: Kinetic Art That Will Blow Your Mind
Medical and Health
Vitals: Calif. cuts whooping cough deaths to zero
TheChart: Narcissistic men have higher levels of stress hormone
MSNBC: Grieving may be included as part of depression
TheChart: Why the definition of autism matters
Doomsteading, Gardening, Urban Farming
CityFarmer: Tiny rustic farms battle for survival in Los Angeles area
ModernSurvivalBlog: And So It Begins, The Dollar's Demise
PreppingToSurvive: Diaper Rash Prevention
Other News
WashingtonPost: Bomb scare at federal courthouse in Phoenix disrupts bombing trial -
A government informant dubbed by defense attorneys as a "trailer park Mata Hari" took the stand Tuesday in the trial of twin white supremacist brothers charged with bombing a black city official in Scottsdale.
The woman, identified in court records as Rebecca Williams, spent about five years talking with identical twin brothers Dennis and Daniel Mahon, recording their conversations unbeknownst to them.
Williams is not a government agent, but she testified Tuesday that she worked with the government partially for the money.
TorrentFreak: Australia: US Copyright Colony or Just a Good Friend?
- Collectively, we Australians can be a cowardly bunch, so scared of an unknown invader that we will sell our sovereignty for the illusion of protection. This fear is symbolised in the movie 'Tomorrow When the War Began,' a film of dubious quality that portrays an Australia under invasion from some shadowy Asiatic power.The foundation-stone of Australia's defence policy is our alliance with the United States. Known as the
ANZUS
treaty, on paper this alliance guarantees mutual defence. In practice, the friendship is far from equal.
Worthwhile: The efficiency case for nepotism
VancouverSun: London Olympics: Breastfeeding moms need to buy tickets for baby
Politics
LAT: Romney, sinking in polls, says 'banks aren't bad people'
PolitiFactChecker: Newt Gingrich repeats claim that he balanced the federal budget four times as speaker
NBC: Daniels: State of the union is 'grave,' but GOP can rescue
CNNMoney: Did Obama really make government bigger?
Guardian: State of the union address: Obama pledges to fight for a fairer America
MSNBC: Giffords officially resigns from Congress
USAToday: Bachmann says she'll seek fourth term in House
Forums
TinfoilPalace: Mysterious 'Winged' Structure from Ancient Rome Discovere
TinfoilPalace: Marine accused of killing 24 unarmed Iraqi civilians reaches plea deal that could see him serve only three months prison
TheOilAge: Ever Use MegaUpload?...You're Screwed
TheOilAge: The Super-Rich Seceded From the United States?
HubbertsArms: Bank Holiday Near - News Media at "Maximum Denial"
HubbertsArms: Court to Vermont: "Drop Dead"
SilentCountry: Meth patients overwhelming burn units
SilentCountry: Top Four Survival Guns