hey there guys! Happy Thursday to you.
check this out....
BusinessInsider: [REPORT] Hilary Clinton Looking To Take Over The World Bank
Let the fun begin! LOL
Oh, and Kunstler is on the second half of this Keiser report.
[KR249] Keiser Report: Tombstone Austerity & the John Brown Moment
Poor old Kunstler couldn't get through the interview without reminding people that he considers himself "allergic" to conspiracy theories. Like that makes him look smarter. LOL
Be sure to check out the comments on Max's site.
I have to wonder why he felt compelled to say that in the interview. Did he feel like he was demeaning himself by going on Max's show and just did the interview for the free publicity?
oh no, that's a conspiracy theory I think. LOL
oh, and here's something extra special good from our dear friend and blogger extraordinaire, the Ozarker!
Sincerest thanks to RJ at the
Global Glass Onion
and the Ozarker at
Conflicted Doomer
for their help today! And to David at
ETF Daily News
for his links as well.
you guys help make this blog extra special!
also, check out the forums linked at the bottom of the post!
Global Conflict
Time: Picture of the Day: U.S. Publishes Photo of Enormous Oil Pipeline Fire in Syria
VOA: Iran Touts Uranium Enrichment Advances
BusinessInsider: Everything You Ever Need To Know About Being A Navy SEAL
CBSNews: Report: Secret Taliban talks underway
Ha'aretz: Report: Mossad chief visited New Delhi days before attack on Israeli officials
BusinessWeek: US Says Iran's Nuclear Claim Is 'Hype;' Oil Pares Gain
IRBankRatings: MF Global: Where's the Cash? David Woolley on the Risk of Defective Commercial Land Titles
CNN: Does Iran's nuclear announcement spell defiance or desire to talk?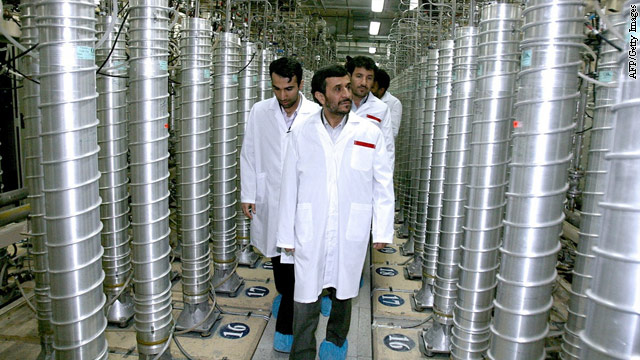 BlacklistedNews: As Predicted, CIA-Sponsored Muslim Bros. Becomes Enemy
BusinessInsider: Iran's Envoys Summoned Home
Reuters: Iran oil ministry denies state media reports on EU oil
VOA: Israel Calls for Additional Sanctions on Iran
IBTimes: Iran Cuts Oil Exports to Europe in Sanctions Row
SeattlePI: Iraqis profit from Syrian arms smuggling
Reuters: U.S.-Taliban talks only "exploratory": Afghan envoy
Reuters: Iran wants early resumption of nuclear talks
DailyMail: Beware the oily diplomacy of U.S. politicians
CNN: Syria appears to be losing control in north
LegitGov: Heightened Security in U.S. Over 'Iran Threat'
Domestic Financial News
I don't know about anyone else, but this first one sent in by RJ, really really burns me up!
HuffingtonPost: Obama Campaign To Wall Street: We'll Go Easy On You Guys
: President Obama's campaign manager has a message for Wall Street: This time around, we'll lay off. Jim Messina, Obama's campaign manager, told the hosts of a $38,500 per-plate fundraiser geared towards investment bankers and hedge fund managers that the president
wouldn't make Wall Street look bad during his re-election campaign
, Bloomberg reports.
WSJ: Fed's Fisher Dismisses QE3 as 'Wall Street Fantasy'
-- Dallas Federal Reserve President Richard Fisher on Wednesday described the potential for a new round of stimulus from the central bank a "Wall Street fantasy," adding the chances of it happening are almost nil. There won't be a new round of Fed stimulus "unless there is some extreme crisis that none of us can presently foresee," he said, speaking to reporters after a speech to a manufacturing group here.
CalculatdRisk: FOMC Minutes: A few members argued current conditions "could warrant" QE3 "before long"
ETFDaily: Five Investments For Doomsday Capitalism
AngryBear: BREAKING NEWS: Bain Capital Wanted to Lend GM and Chrysler Money For Their Managed Bankruptcies!
--Ah! Mystery Solved! Yesterday, in my post "Crony Capitalism On A Grand Scale"—the titled of the post borrowed from an op-ed piece by Romney in yesterdays' Detroit New characterizing the auto bailouts that way—I noted that Romney seems unaware that both companies filed for bankruptcy. Romney says, as apparently he says often when forced at gunpoint to explain his opposition to those bailouts, that he was for the idea of "managed bankruptcy" for both companies, and never actually acknowledges that that is what happened.
WSJ: Consumer Bureau Gets Its Money From NY Fed Account
- Republicans and Democrats on Captiol Hill continue to fight over whether the new Consumer Financial Protection Bureau should be subject to the congressional appropriations process — that is, whether Congress should directly control how much money the fledgling agency can spend each year. In the meantime, the CFPB funds itself through a bank account at the New York Fed.
CalculatedRisk: LA area Port Traffic mostly unchanged year-over-year in January
Zerohedge: Despite Two Thirds Of Components Declining, Empire Fed Prints At Highest Since June 2010
- Chalk this one to "seasonal adjustments" or something, cause we no longer have any clue what is going on with the data fudging in America.
FDL: Amazing Diary at Kos by Donovan and Holder re Settlement
- The title is, believe it or not, HOLDING BANKS ACCOUNTABLE. I'll give you a few moments to stop laughing and collect yourselves. Ok? Ready? Then steel yourselves and proceed to:
http://www.dailykos.com/story/2012/02/15/1065029/-Holding-Banks-Accountable?detail=hide Holding
SacBee: Foreclosure errors revealed in San Francisco
IBTimes: Citigroup Pays $158M in Mortgage Fraud Pact
Telegraph: US industry stagnated in January
JOC: Port Tracker Says Container Imports Will Decline This Month
Reuters: Moody's may downgrade UBS and Morgan Stanley
BusinessInsider: America Is Spending Less On Debt Payments Than It Was In The '90s
Time: Credit Standards May Finally Be Loosening For Housing
Bloomberg: China Reduces Holdings of U.S. Treasuries to Lowest Level Since June 2010
CharlesHughSmith: The Grand Game of Perception Management -
"The economy will expand if you believe it is expanding--because you'll be "animal spirited" into buying a lot of stuff on credit that you can't afford."
Jesse'sCrossroadsCafe: Ritholtz Has the Main Theme Right, But Gets a Few Specifics Wrong About MF Global
YahooFinance: Desperately Seeking Americans For Manufacturing Jobs
Global Financial News
CreditWritedowns: What Went Wrong in Portugal?
WashingtonPost: World Bank chief Robert Zoellick to step down in June
ETFDaily: The Crisis In Greece Should Be A Major Warning Sign For World Financial Markets
Reuters: Greece is broken, and can't be fixed
CBSNews: Austerity drives Greeks to despair
FT:Eurozone divisions threaten Greece aid -
Eurozone officials have called off an emergency meeting of finance ministers to approve a vital
€130bn bail-out
for Athens amid a growing fight among the country's European creditors about the merits of allowing Greece to go bankrupt.
BusinessInsider: UK Unemployment Rises To The Highest Level In 17 Years
NakedCapitalism: Austerity Policy Destroying Greek Society
PressEurop: Major anti-austerity march in Lisbon
CNNMoney: Is Japan next?
- Japan's debt levels have ballooned to a level that makes Greece look like a steward of capital. Wall Street has noticed, and it's placing its bets.
NYT: Raw Feelings as Greece Waits for E.U. Rescue
GlobeAndMail: North and south split as euro zone economy shrinks
WashingtonPost: Greece's depression could prove worst in modern history
- How badly is Greece hurting from its debt woes and onslaught of austerity? One World Bank official
tells
the paper Ekathimerini that the country is on pace to suffer the worst economic contraction in the postwar era.
Peak Oil and Energy News
Grist: Time for an oil change: Americans strongly oppose fossil fuel subsidies
WSJ: Jump in Gas Prices Threatens Recovery
EarlyWarning: January Oil Supply
- Total liquid fuels where at all time highs in January, according to OPEC and the IEA.
NYT: Will Hurricanes Topple U.S. Wind Turbines?
- As plans for wind farms rising out of the ocean along the Atlantic and Gulf coasts inch closer to fruition, a new study from Carnegie Mellon University suggests that hurricanes could destroy a significant number of turbines in some of these areas, even coming close to wiping them out.
BusinessWeek: Oil Trades Near 5-Week High After Mehr Says Iran to Cut Exports
UPI: Scotland has energy to go it alone
FP: Tight oil the future of energy in North America
WSJ: Vital Signs: Warm Weather Mutes Utility Output
- The output from U.S. utilities has dropped sharply. The Federal Reserve said its index of utilities output fell 2.5% in January from the previous month to a reading of 95.6. The index is 7.5% lower than it was a year ago. Economists attribute the drop to unseasonably warm weather in the winter months that has required less heat and electricity.
BurningPlatform: Why Not Thorium?
-- The Fukushima disaster reminded us all of the dangers inherent in uranium-fueled nuclear reactors. Fresh news yesterday about Tepco's continued struggle to contain and cool the fuel rods highlights just how energetic uranium fission reactions are and how challenging to control.
Commodities/Metals
ETFDaily: Why Gold Is Still In Red FromThe A Short-term Perspective
Mineweb: Crop tests bode well for thermophosphate product in Brazil - Rio Verde
CommodityOnline: Copper trends have divorced from China may fall to $7800 tonne
Environmental
ScientificAmerican: Hearts and Air Pollution: Five Deadly Air Pollutants Measured on Five Continents
MW666: there's no tomorrow
Grist: You work 3.84 minutes per day to pay for your bicycle, 2 hours for your car
McClatchy: Wild raccoons invade Florida school -
One raccoon urinated on a child. "You're sitting at your desk, doing your class work and all of a sudden there's liquid running from the ceiling," a mother told WPEC in Palm Beach County .
ArsTechnica: Leaked docs: Heartland Institute think tank pays climate contrarians very well
HuffingtonPost: Keystone XL Pipeline: Texas Farmer Wins Temporary Restraining Order Against TransCanada
ClimateChangePsychology: Melting Arctic Ice: What Satellite Images Don't See
-- For scientists studying the health of Arctic sea ice, satellite observations are absolutely essential for providing the big picture. But those high-altitude observations need occasional reality checks from scientists down on the surface. It was during one such on-the-ground research expedition last fall that David Barber, an Arctic climatologist at the University of Manitoba, got an unwelcome surprise. Barber was aboard the Canadian research icebreaker Amundsen, checking on ice in the Beaufort Sea north of Alaska and Western Canada. The ship was well inside a region the satellites said should be choked with thick, multiyear-old ice. . But the ship kept going, at a brisk 13 knots — its top speed in open water is 13.7 knots — and even when it finally reached thick ice, he says, "we could still penetrate it easily." . Some of what satellites identified as thick, melt-resistant multiyear ice turned out to be, in Barber's words, "full of holes, like Swiss cheese.."
Grist: No free rides: States consider taxing electric cars
eXiled: RADICALS FOR CORPORATE POLLUTION: The Koch Cartel & The Heartland Institute
CNN: Australia delays decision on koala listing
DeclineoftheEmpire: Energy, Carbon And Craziness
America in Decline
BlacklistedNews: 25 Signs That The Nazification Of America Is Almost Complete
Salon: Obama to unions: See you later
- On Tuesday President Obama signed a bill that will make it harder for workers to form a union.
SFF: Debtor's prison 2.0: Jail for delinquent homeowners?
- While we can't be sent to a federal prison for ignoring bills, many states allow citizens to be popped into state or local lockups for unpaid debt. Savvy collection agencies use this process to do an end run around the
Fair Debt Collection Practices Act
8
. Here's how it works:
Special thanks to RJ for the following story.
BurningPlatform: Bad Week For Freedom
- With each passing week it seems this country spirals further into the depths of a frightening dystopian fantasy reminiscent of Huxley and Orwell's dark world of isolation, fear and government brutality portrayed in their masterpieces
Brave New World
and
1984
. I keep speculating whether it's me that's crazy and not the things I'm witnessing on a daily basis. The President signs the National Defense Authorization Act, passed by an overwhelming majority of Congress, which allows the government to imprison American citizens indefinitely without charge. And there is barely a squeak from the docile masses as they are soothed by Obama promising to never use that part of the law. I bet you $10,000 a President will invoke that portion of the NDAA in the very near future. Jon Corzine, a card carrying member of the ruling elite .01%, remains free to roam one of his five palatial estates after stealing $1.6 billion from the accounts of farmers, widows, and thousands of other "clients" of MF Global. In his spare time he raises money for Obama's re-election campaign. The Federal government, Federal courts and Wall Street banking cabal have circled the wagons and declared the money just vaporized, even though it sits in Jamie Dimon's vaults at J.P. Morgan. No one is being prosecuted for this deliberate thievery. The psychopathic Wall Street criminals have been getting away with murder for so long they act invulnerable to societal mores and scoff at our laws, rules and regulations. Those are for the 99%. When you control the politicians, regulators, courts, and mainstream media, it's easy to get away with murder. The jackals and hyenas are laughing in their NYC penthouse suites as they continue to collect $20 million bonuses for a job well done.
ETFDailyNews: Proof Of U.S. Greater Depression (SLV, GLD, SDS, FAZ, AGQ)
Food and Water
Grist: CAFO conviction: Court holds factory farm accountable for water pollution
NYT: Don't Mock the Artisanal-Pickle Makers
Internet and Online Privacy News
ArsTechnica: Feature: From encryption to darknets: As governments snoop, activists fight back
ArsTechnica: Police: download a file, go to jail for 10 years and pay an "unlimited" fine
- The 70,000 daily visitors to popular music site RnBXclusive.com were met with a purposely terrifying message on Tuesday and part of Wednesday.
ZDNet: The hollow emptiness in social media numbers - most accounts are fake or empty
Science and Technology
ArsTechnica: AP sues aggregator over "parasitic business model"
NewScientist: Why ancient star clusters are all the same size
MSNBC: Is Apple over a Chinese iBarrel?
NewScientist: Islands on land could make towns tsunami-proof
PopSci: Dust Causes Explosions, And Apparently Nanodust Causes Mega-Explosions
CosmicLog: Black hole survives a galaxy wreck
Medical and Health
ScientificAmerican: Cool Aid: Drug That Lets Body Temperature Drop Could Save Stroke Victims
MSNBC: Fake Avastin sends docs scrambling to check records
ScientificAmerican: Deadly Alcohol Needs Global Regulation, Health Expert Says
When considering the world's worst killers, alcohol likely doesn't come to mind. Yet alcohol kills more than 2.5 million people annually, more than AIDS, malaria or tuberculosis.
For middle-income people, who constitute half the world's population, alcohol is the top health risk factor, greater than obesity, inactivity and even tobacco.
MSNBC: Johnson & Johnson sold hip implants overseas after they were rejected in US
- About 5,000 lawsuits are pending, including some from patients crippled by tiny particles of metallic debris
Vitals: Amid shortages, rules force hospitals to trash scarce drugs
CNN: FDA warns of counterfeit cancer drug
CNNHealth: Air pollution may increase stroke, heart attack risk
MSNBC: Electric cigarette explodes in Fla. man's mouth
-
Fire officials say an electric cigarette exploded in a Florida man's mouth, severely burning his face and knocking out some of his front teeth.
CNN: Sinus infection? Antibiotics won't help
NewScientist: Keep dead people's hearts beating to up organ donation
RedditScience: University of Alberta researcher discovers vaccine for hepatitis C
Doomsteading, Gardening, Urban Farming
CityFarmer: Long Island City lab on cutting edge of urban farming with aquaponic system
PreppingToSurvive: Government Debt: Another Reason to Prepare
BackDoorSurvival: Selecting and Shopping for a Newbie Handgun
Other News
CNN: Nasty, harsh, overcrowded: Life in a Honduran prison
CNNFreedomProject: Hope for Vietnam's children of the dump
RawStory: Drug bust at Christian university nets 17 students
ANN: Biblical park to go ahead in Jerusalem Arab area
Spiegel: Prohibition Debate: The Far-Right Threat to Germany's Democracy - The leaders of Germany's far-right NPD seek to project the party as mainstream and reasonable. In truth, however, the party is a melting pot for racists, Hitler worshippers and enemies of democracy. There are plenty of reasons to ban the party. But would it make the NPD more dangerous than ever?
MSNBC: Police buy cemetery plots to block Josh Powell from being buried next to his boys
Alternet: 17 European Countries Force Transgender Sterilization (Map)
WBIR: 'Don't Say Gay' bill advances
- A bill to restrict teaching about homosexuality before high school cleared its first hurdle in the state House of Representatives,
Politics
NYT: Why Don't Americans Elect Scientists?
Grist: Symphony of Santorum: Megadeth's Dave Mustaine endorses Rick
- This calls for double devil horns, y'all: Megadeth frontman Dave Mustaine just came out in support of GOP candidate Rick Santorum.
Economix: Getting More Liberal With Age
- Mitt Romney says that "living a life tends to make you more conservative." But relative to themselves as young people, today's older folks have generally become more liberal, a study finds.
DetroitFreePress: Santorum drove Audi A6 in 2008, tax returns show
Forums
TinfoilPalace: Here's Some "General" Tinfoil for Ya....
TinfoilPalace: Riddle of the Russian scientists drilling into 'alien' Antarctic lake buried under ice for 20 million years who have been out of radio contact for five days
OilAge: US secret armies gear up for global war
OilAge: 260,000 barrels per day frozen in Yemen
HubbertsArms: Spa Tub Industry Has Seen Sales Fall By More Than Half Since 2004
HubbertsArms: It's not illegal to be mentally ill.....
SilentCountry: Supply, Demand and Panic Driven Price Spikes & Shortages
SilentCountry: Syrian Event : Nerve gas attack