Good Friday to everyone! We have some good news today.
the old
Life After The Oil Crash
url is now pointing to the breaking news here so, welcome to new folks visiting for the first time! This is the breaking news and the forums are all down at the bottom of the blog.
I hope you'll find all the news you need here, and I know you'll find all the help and encouragement you need at the forums, so do, feel free to leave comments, and visit the forums and make some friends and engage in some lively debates and discussions!
I want to thank Matt Savinar, who has been a good friend and helped so many people get their heads out of the sand and get to work protecting themselves and their families. Thank you and good luck to you in all you do Matt.
Starting Monday I'll rearrange things a bit to make it easier for people to find the new forums and their old friends.
Something else that is probably going to change is posting time. Since gardening and canning time is coming up soon, and RJ and Linda and I all garden and can and freeze and dehydrate much of our food, we're going to post a little later in the day so we have mornings to work outside and get things done around our doomsteads. LOL
As always, much thanks to RJ at the
Global Glass Onion
and the Ozarker at
Conflicted Doomer
and to Doug at
3es News
and David at
ETFDaily
. You guys rock!
Please visit the forums linked at the bottom of this and every post! You'll find all your old, and many new, friends there!
Japan
DesdemonaDespair: Radioactive cesium levels rise sharply in Fukushima, according to citizen watchdog
Global Conflict
Zerohedge: China, Russia Voice "US In Iran" Ire
BlacklistedNews: 'No evidence' of Merah linked with al-Qaeda or other terror groups
Zerohedge: Guest Post: What Is President Obama So Afraid Of?
-
Quietly, and with little fanfare, President Obama signed a "National Defense Resources Preparedness" Executive Order on Friday.
As the name suggests, the order intends to shore up the country's national defense resources in advance of a national emergency.
To be fair, this is not the first time that such an order has been written. Presidents Bush (II), Clinton, Reagan, and even Eisenhower provided directives in the same spirit as President Obama's order– providing some level of government commandeering in times of national emergency.
In the past, these orders have related to things like production capacity for defense contractors, or giving FEMA authority to resolve disputes between other departments in federally designated emergency areas.
President Obama's order, however, takes things much, much further.
Cryptogon: After Massacre, Army Tried to Delete Accused Shooter from the Internet
Time: Clashes Rage Across Syria Despite UN Statement
BlacklistedNews: The Return of Gladio And The Rebirth of Terror Under French Tyrant Nicolas Sarkrazy
LegitGov: Taliban destroy nine NATO fuel tankers in western Afghanistan
BBC: EU slaps sanctions on Assad wife
-The EU imposes a travel ban and an asset freeze on Asma al-Assad, the British-born wife of Syrian leader Bashar, and other family members.
Reuters: Afghan Taliban: no faith in trial of U.S. massacre suspect
MSNBC: Top commander: US can win in Afghanistan, needs 'combat power' in 2013
SeattlePI: Syria's Assad in firm control after a bloody year
ExtinctionProtocol: Former Mossad chief says Israel will know when Iran begins work on bomb
MSNBC: Sarkozy: Jail those who browse terror websites
'Anyone' who regularly consults terror-advocating sites will be criminally punished
PARIS —

France's president proposed a sweeping new law Thursday that would jail those who visit extremist web sites — one of several tough new measures floated in the wake of a murderous shooting spree.

The proposed rules, unveiled by Nicolas Sarkozy after the death of an Islamist fanatic wanted for a horrifying series of execution-style murders, have alarmed journalists and legal experts, who say they risk pulling the plug on free expression.
Sarkozy argued that it was time to treat those who browse extremist websites the same way as those who consume child pornography.
Zerohedge: Japan Readies PAC-3 And AEGIS SAM Countermeasures As North Korea Missile Launch Prep Enters Final Stage
eXiled: Mohammed Merah, Alleged Murderer of Several Muslim French Soldiers and Jews, Is Part of France's Muslim Extremist-Christian Neo-Nazi Alliance
BBC: EU approves pirate base attacks
- The European Union expands its mission against Somali pirates, by allowing military forces to attack land targets as well as those at sea.
BlacklistedNews: Pork Eating Knights Templar Crusader Patch Huge Hit With Troops In Afghanistan
OWS
LegitGov: Paramilitary-Style Police Detain And Search Individuals From Occupy Miami
Alternet: Police Unleash Attack Dogs, Suspend Students for "Thought Crimes" After Students Protest Conditions at School
A g
roup of enterprising public school
students in Maryland tried to
stage a basic protest
over poor conditions, including 40-person classes, bad food, and poor treatment of both teachers and students. In response,
police brought attack dogs to the school
and a number of students were suspended for what they call "thought crimes." It's an incredible example of the confluence of crackdowns like the ones on Occupy encampments and the increasing attacks on public schools as well. Watch one intelligent, brave young student's interview with Thom Hartmann below (and wish you were as articulate as she is!):
Hacker News
ArsTechnica: Anonymous revives LulzSec for new campaign of hacks and attacks
- With the arrest of its members and the revelation that its leader was an FBI informant, one might have thought that LulzSec would fade into history. Apparently not.
Domestic Financial News
ETFDaily: Where Gerald Celente Puts His Own Money
CharlesHughSmith: About That $20 Trillion in Public Debt....
Zerohedge: SkyNet Is Now Cannibalizing Itself: BATS IPO Flash Crashes
CNNMoney: Bernanke: Fed didn't cause housing bubble
TaxVox: The Budget Message Paul Ryan Really Sent
- Paul Ryan may not have intended it, but his 2013 budget is the strongest argument I've seen for why any serious fiscal plan must include new revenues.
Detroit.CBSLocal: Review Team Declares 'Severe Financial Emergency' In Detroit
Boston.com: Bernanke: Economy lacks strength to sustain gains
Economist: What is the Fed telling markets?
- LAST year, the Fed began its most aggressive ever use of "forward guidance" as a monetary-policy tool, when it provided a calendar date—initially 2013, now late 2014—through which the Fed was likely to leave rates at exceptionally low levels.
CNBC: Despite Gains, This Is the 'Weakest Recovery Ever': Rosenberg
MetroPulse: Knoxville's Rising Pension Costs
LancasterEagleGazette: Baby boomer joblessness lasts longer, hits harder
- Seemingly overnight, members of a generation once called forever-young have been made to feel over-paid, over-experienced and over-aged. Baby boomers suffered layoffs and setbacks at record rates in recent years. Many will never fully recover, having lost too much too late in life.
ETFDaily: More Deflation Pressures Seen
WSJ: Alternative to Foreclosure Tested -
Bank of America Corp. is launching a pilot program that will allow homeowners at risk of foreclosure to hand over deeds to their houses and sign leases that will let them rent the houses back from the bank at a market rate. While the initial scope of the "Mortgage to Lease" program is small—the bank began sending letters Thursday offering leases to 1,000 homeowners in Arizona, Nevada and New York—it represents a big change in the way banks deal with borrowers who can't afford their mortgages.
WSJ: Rich Would Skirt 'Buffett Rule'
- Americans whose income ranks them in the top 1% of earners would see their taxes rise by more than $90,000 on average next year under President Barack Obama's budget proposal, according to a nonpartisan research group's new estimate. "Almost all of the rich would end up paying a lot more," said Roberton Williams, a senior fellow at the nonpartisan Tax Policy Center, a joint venture of the Brookings Institution and the Urban Institute, which conducted the study.
CreditSlips: A Must Read on the Financial Crisis
- Bethany McLean has a
must-read article
on Reuters about the role of the SEC's 2004 change in broker-dealer leverage requirements in the financial crisis.
USW: Worker Ownership for the 99%: The United Steelworkers, Mondragon, and the Ohio Employee Ownership Center Announce a New Union Cooperative Model to Reinsert Worker Equity Back into the U.S. Economy
AmericanBanker: TAG Actually Gives Big Banks the Advantage
- In the depths of the financial crisis, the FDIC under Chairman Sheila Bair extended 100% insurance coverage to non-deposit transactions balances of all banks. Known as the Transaction Account Guarantee program, this extraordinary extension of FDIC insurance coverage to all transaction balances was a good idea at the time, but should be allowed to expire at the end of the year.
CalculatedRisk: New Home Sales decline in February to 313,000 Annual Rate
- The Census Bureau reports New Home Sales in February were at a seasonally adjusted annual rate (SAAR) of 313 thousand.
HuffingtonPost: JOBS Act Sets Stage For Wall Street Malfeasance
- Who says American politicians can't come together to get things done any more? Demonstrating that disregard for sound financial regulation knows no party, the
Senate on Thursday passed
the Jumpstart Our Business Startups Act, or JOBS Act, rolling back investor-protection regulations, some of which date back to the 1930s, and some of which have been passed as recently as 2002 in the wake of Wall Street shenanigans from the 1990s tech bubble to Enron.
WashingtonPost: Wonkbook: Why the Republican budgets make the poor pay
- I don't think Paul Ryan intended to write
a budget
that concentrated its cuts on the poorest Americans. Similarly, I don't think Mitt Romney intended to write
a budget
that concentrated its cuts on the poorest Americans. But there's a reason their budgets turned out so similar: The Republican Party has settled on four overlapping fiscal commitments that leave them with few other choices
Global Financial News
WSJ: Jim Yong Kim to Be Named to World Bank Post
NYT: Dartmouth President Is Obama's Pick for World Bank
- President Obama is nominating Jim Yong Kim, a physician who has been president of Dartmouth College for three years, to head the World Bank,
CNNMoney: China hits rough patch, but landing looks soft
WSJ: An Inauspicious Start for New Greek Bonds
BBC: Republic of Ireland falls back into recession
BBC: Leaked audit detailed A4e 'fraud'
- BBC Newsnight has evidence that welfare-to-work firm A4e knew of widespread potential fraud and systematic failures by management to control it.
BBC: China signs $31bn currency exchange deal with Australia
- China and Australia have signed a currency swap agreement in a bid to promote bilateral trade and investment. It will allow for the exchange of local currencies between their central banks, worth up to 30bn Australian dollars ($31bn; £20bn) over three years. - China and Australia have signed a currency swap agreement in a bid to promote bilateral trade and investment. It will allow for the exchange of local currencies between their central banks, worth up to 30bn Australian dollars ($31bn; £20bn) over three years.
MarketWatch: Portugal sees nationwide strike over austerity
-- Public transport services across Portugal came to a halt Thursday amid a nationwide strike called by the country's largest confederation union, The Wall Street Journal reported
MSNBC: One third of land in debt-ridden Greece is up for sale
- One third of all land in Greece is up for sale as the debt-crippled country tries to raise money from state assets, a state official reportedly said Wednesday – but little of it will help those wanting to snap up a dream home in the sunshine.
CNBC: 'Worst Still to Come' for Europe
NYT: Stuck in Recession, Italy Takes on Labor Laws That Divide the Generations
— Assunta Linza, a bright-eyed 33-year-old with a college degree in psychology, has been unemployed since June, after losing a temporary job as a call-center operator. Her father, who is 60 and has a fifth-grade education, took early retirement with full benefits at age 42 from a job as a workman at the Italian state railway company. "Everyone said that kids should study to get ahead, but I graduated with highest honors, and the only thing my degree is good for is to hang on the wall," Ms. Linza said dryly.
Zerohedge: Spanish Bond Yields - Who's A "Natural" Buyer Of The 10 Year
Spiegel: Not the Next Greece: Portugal Can Still Turn the Corner in Debt Crisis
- Pimco CEO Mohamed El-Erian has warned that debt-ridden Portugal will become a second Greece and may also need a private-sector haircut.
Telegraph: Eurozone 'poster child' Ireland slumps back into recession
- Ireland tumbled back into recession at the end of last year, dousing political claims that the "Celtic Tiger" has benefited from its tough austerity programme.
NYT: German Bond Prices Decline, Unsettling Confidence in a Safe Haven
Peak Oil and Energy News
MJPerry: More on Domestic Energy Boom and New Industrial Revolution as N. America Becomes New Middle East
- Larry Kudlow interviewed Ed Morse last night on The Kudlow Report, watch the segment above, where Citigroup's head of global commodities says the United States is on the verge of a new industrial revolution as the result of a domestic energy boom.
EnergyBulletin: Tom Murphy Interview: Resource depletion is a bigger threat than climate change
ThinkProgress: 20 Experts Who Say Drilling Won't Lower Gas Prices
- In a pretty impressive act of journalism,
the Associated Press
recently conducted a "statistical analysis of 36 years of monthly, inflation-adjusted gasoline prices and U.S. domestic oil production." The result: "No statistical correlation between how much oil comes out of U.S. wells and the price at the pump." It's neat to see math cut through the talking points and get straight to
the
truth
of the matter — which is that expanding drilling is a fundamentally ineffectual response to gas price spikes.
Zerohedge: The Oil Conundrum Explained
BusinessInsider: What 5$ gas means for the American economy
UPI: U.S. not ready for oil shock, Lugar says
BusinessInsider: Gasoline Use goes back to Collapsing
Grist: One giant, offshore wind turbine can provide power for 6,000 people
UPI: Iraq ascendant as power shifts in OPEC
- Amid the threats to global oil supplies caused by the Persian Gulf confrontation between the United States and Iran, the longtime oil-power rivalry between the Islamic Republic and a resurgent Iraq is mounting.
BlacklistedNews: Saudi Arabia And China Team Up To Build A Gigantic New Oil Refinery – Is This The Beginning Of The End For The Petrodollar?
OilVoice: Argentina says that Falklands oil exploration illegal
UPI: BP in early running for Kirkuk oil field
- BAGHDAD, March 23 (UPI) -- British energy company BP is one of the top contenders for the rights to explore oil reserves in the northern Iraqi..
UMich: The Role of Speculation in Oil Markets: What Have We Learned So Far?
-- pdf -- Abstract: A popular view is that the surge in the price of oil during 2003-08 cannot be explained by economic fundamentals, but was caused by the increased financialization of oil futures markets, which in turn allowed speculation to become a major determinant of the spot price of oil. This interpretation has been driving policy efforts to regulate oil futures markets. This survey reviews the evidence supporting this view.
Commodities/Metals
ETFDaily: Economic Slow-Down Bullish For Precious Metals
Macleans.ca: Enterprising thieves steal X-ray film to extract silver
Zerohedge: Gold Outperforms As Stocks Drop and Volume Pops
ETFDaily: Gold Trading 101: Crash Course On Trading Gold With ETFs and Options
Mineweb: Gold set for fourth straight weekly loss
Environmental
USGS
M 5.6, South Australia
ScienceDaily: Seismic survey at the Mariana trench will follow water dragged down into the Earth's mantle
BlacklistedNews: What's Happening in Clintonville, Wisconsin?
EnergyBulletin: Scientists doubt fix to wetlands damaged by oil sands
- Contrary to industry and government views, the oil sands industry won't be able to restore valuable wetlands or replace their multi-billion dollar biological services, according to a new study by some of Canada's foremost scientists.
NPR: Startup Converts Plastic To Oil, And Finds A Niche
- Only 7 percent of plastic waste in the United States is recycled each year, according to the Environmental Protection Agency. A startup company in Niagara Falls says it can increase that amount and reduce the country's dependence on foreign oil at the same time
DesdemonaDespair: Record pollen counts across the U.S. Southeast caused by unusually warm weather
NakedCapitalism: The Right v. the EPA
- - This Real News Network story describes how the EPA is under attack from a very specific group of right wing interests are suing to try to prevent the EPA from acting to implement anti-carbon measures as stipulated in a Supreme Court decision. The intriguing bit is the group one might assume would be most opposed to new standards, the
auto industry
, is actually supportive.
ClimateChangePsychology: Jeff Masters: Summer in March peaks in U.S. and Canada; record late snow in Oregon
- A spring heat wave like no other in U.S. and Canadian history peaked in intensity yesterday, during its tenth day. Since record keeping began in the late 1800s, there have never been so many temperature records broken for spring warmth in a one-week period -- and the margins by which some of the records were broken yesterday were truly astonishing.
MSNBC: 'Hell no, we won't glow': Dozens of anti-nuclear activists arrested at Vermont Yankee protest
USNews: Soaring into the 80s, warm weather breaks thousands of records
BlacklistedNews: Poland's Monsanto action lays 1000s of dead bees on Govt steps
Wired: Watch Live: Mountaintop Blast Makes Way for Giant Telescope
DefPro: U.S. Army to Invest $7 Billion in Renewable-Energy Projects
- The U.S. Army plans to invest more than $7 billion in renewable-energy sources, wind, solar, biomass and geothermal, and has released a draft request for proposal, or RFP, that could allow multiple projects to begin nationwide.
Hosted: SPIN METER: GOP claims about Obama puzzle enviros
- Mitt Romney says President Barack Obama blocked construction of the Keystone XL oil pipeline as a gift to environmentalists. Newt Gingrich calls Obama "President Algae" for supporting research on biofuels. And Rick Santorum says Obama's environmental views constitute a "phony theology" that prioritizes the earth over people.
America in Decline
FiscalTimes: Lawmakers Reap Rewards from Influence Peddling
Alternet: How Members of Congress Enrich Their Families
DeclineOfTheEmpire: The Water Is Full Of Sharks
- On a bipartisan 73-26 vote, the Senate passed its version of the so-called JOBS bill, which has very little to do with creating jobs. This happy acronym stands for
Jump-Start Our Business Startups
. Whenever you hear the word "bipartisan" you know you're going to be
fracked
as they used to say on
Battlestar Galactica
.
DesdemonaDespair: Tennessee legislature gives legal protection to teachers who want to teach antiscience
Thanks RJ for the following story
WashingtonPost: New counterterrorism guidelines permit data on U.S. citizens to be held longer
- The Obama administration has approved guidelines that allow counterterrorism officials to lengthen the period of time they retain information about U.S. residents, even if they have no known connection to terrorism. The changes allow the
National Counterterrorism Center
(NCTC), the intelligence community's clearinghouse for terrorism data, to keep information for up to five years. Previously, the center was required to promptly destroy — generally within 180 days — any information about U.S. citizens or residents unless a connection to terrorism was evident. The
new guidelines
, which were approved Thursday by Attorney General Eric H. Holder Jr., have been in the works for more than a year, officials said.The guidelines have prompted concern from civil liberties advocates. Those advocates have repeatedly clashed with the administration over a host of national security issues, including its military detention without trial of individuals in Afghanistan and at Guantanamo Bay, its
authorization of the killing
of U.S.-born cleric Anwar al-Awlaki in a drone strike in Yemen, and its prosecution of an unprecedented number of suspects in the leaking of classified information.
NakedCapitalism: Mark Ames: The One Percent's Plan for the Rest of Us – Livestock to be Milked for "Rent"
Yves here. Mark Ames' post discusses the institutionalization of a regressive policy, that of trying to eke more corporate growth out of extracting more and more out of workers rather than sharing the benefits of productivity gains with them. As we've discussed, Henry Ford, who was hardly a chartable sort, voluntarily doubled the wages of his workers, both to improve retention but also to enable them to be able to afford to buy his products. As Thomas Palley has discussed, and the chart below underscores, the US changed in the early 1980s from a model where rising worker wages were seen as the driver to growth and hence a focus of policy, to one where rising consumer debt levels and asset appreciation were used to substitute for stagnant incomes. The problem, as we discovered in the crisis, is that that paradigm is self limiting. Yet as Ames reveals, McKinsey and presumably other fonts of orthodox thinking are pushing for an even more aggressive version of that failed model.
Salon: NYPD must spy on all Muslims to protect us from Iranian photographers
Boston.com: Job seekers getting asked for Facebook passwords
Food and Water
Hosted: US intel: water a cause for war in coming decades
- Drought, floods and a lack of fresh water may cause significant global instability and conflict in the coming decades, as developing countries scramble to meet demand from exploding populations while dealing with the effects of climate change, U.S. intelligence agencies said in a report Thursday.
BlacklistedNews: Monsanto 'Biotechnology Book for Kids' Caught Brainwashing Children
Guardian: Las Vegas bets on desert water pipeline as Nevada drinks itself dry
USAToday: Drought cost Texas nearly $8 billion in agriculture losses
- HOUSTON - Agriculture officials say losses from Texas' historic drought are more than $2 billion more than previously thought.
RawStory: U.S. intelligence: Future shortages will lead to 'water as a weapon'
DesdemonaDespair: Video: Groundwater Crisis Unfolds in Times Square
Internet and Online Privacy News
TeemingBrain: Your personal filter bubble, or What Facebook and Google are hiding from you
CalgaryHerald: Employers requesting Facebook password violates privacy: Experts
- Employers' request akin to questions on age or ethnicity
Science and Technology
SingularityHub: 3D Printer Cranks Out Exquisite Structures Smaller Than Dust Mites And Sets A New World Record
ScienceDaily: Scientists wrest partial control of a memory
CosmicLog: Teens get to put their bugs in orbit
Wired: Pirate Bay Sets Course for Un-killable Cloud
MSNBC: Europeans launch a huge load of cargo to space station
- Unmanned European spacecraft to deliver 7 tons of food and supplies
CosmicLog: Kids get their very own 'Earthrise'
ANN: Satellite images identify early human settlements
A US archaeologist has used satellite images and a computer program to uncover thousands of ancient human settlements in Syria,
RedditScience: People behave socially and 'well' even without rules: study
Medical and Health
WashingtonPost: A look at how insurers are plunging ahead with health care overhaul work ...
NPR: Texas Has Highest Percentage Of Uninsured (Audio)
Almost a quarter of people in Texas lack health insurance. We take a look at what that means for a patient struggling to get treatment for a health condition.
ScienceDaily: Scientists reprogram cancer cells with low doses of epigenetic drugs
Marketwatch: Health-care ruling could be a blow to insurers
- When the Supreme Court weighs a closely watched challenge to the overhaul of the U.S. health-care system, few observers will be on edge as much as the insurance industry.
CNN: Dieting companies now targeting men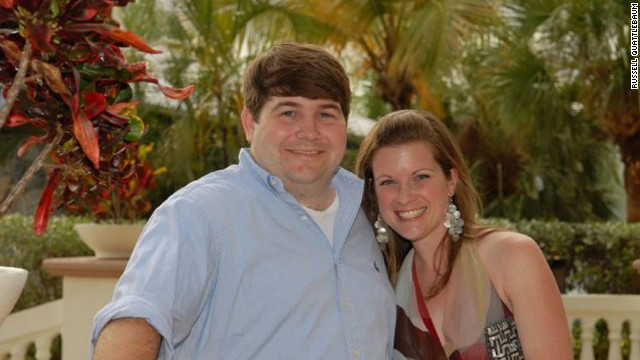 ScientificAmerican: The Ballooning Brain: Defective Genes May Explain Uncontrolled Brain Growth in Autism
Vitals: Health care overhaul, year 2: What's here, what's coming
RedditScience: 1 in 4 Adults With HIV Were Sexually Abused as Kids - New research from Duke University shows that psychological trauma predicts increased vulnerability for HIV/AIDS and faster health decline.
Doomsteading, Gardening, Urban Farming
CityFarmer: Gardening the Skyline: Philly urban agriculture expands to rooftops
ModernSurvivalBlog: Do-It-Yourself Olive Oil Lamp
WaldenEffect: Harvesting worm castings
CivilEats: Interview with a Guerrilla Grafter
CanadianDoomer: As Good As Money in the Bank
PreppingToSurvive: Surviving the Aftermath of an Electro-Magnetic Pulse (EMP) Attack
- The following article has been contributed by fellow prepper Luke Lichterman. It has been published with permission of the author.
Other News
BusinessInsider: Geraldo Rivera: 'I Think The Hoodie Is As Much Responsible For Trayvon Martin's Death As George Zimmerman'
- This Morning on Fox and Friends, Geraldo River gave a "different take" on the Trayvon Martin killing, which has swelled into a national debate.
CounterPunch: The Strange Case of the Liberal Ostrich
IBTimes: Cat's 'Flying Squirrel Position' Saves It From 19 Story Fall Out Of Window
WashingtonPost: 2nd Albuquerque police shooting in 3 days sparks renewed calls for federal probe
CBSNews: Sandusky lawyer files to dismiss all charges
NYT: They Made Main Street Their Own: How Four Women Revived a Derelict Mississippi Town
DailyMail: There's a new family in the White House: Mother duck moves in her adorable ducklings ... with a little help from the Secret Service
(ok, that duckling story is just plain cute!)
NBCBayArea: Cal State Freezes Spring Enrollment
- With an uncertain budget, the California State University system has
stopped accepting
new admission applications for the spring 2013 semester.
BBC: Minimum price for alcohol planned
- The government is proposing a minimum price of 40p per unit of alcohol in an effort to stamp out binge drinking culture. (don't panic, it's in the UK)
BBC: Houston drowned after cocaine use
Reuters: Police chief in "Stand Your Ground" killing steps down
Stuff: Cannabis vending dispenser a hit
- Vending machines normally cure the munchies with shelves laden with chips and chocolates, but one being trialled in West Auckland may well cause them. New Zealand's first cannabis club, the Daktory, has been using the machine - which sells one gram bags of cannabis for $20 - at its New Lynn headquarters to avoid any of their members being charged with dealing the Class C drug.
The hired vending machine is a standard dispenser but has been filled with cannabis rather than confectionery or toys.
CNN: Neighbors describe watch leader at center of Florida investigation
UPI: West Bengal Rape Case: Husband Lets Friends Rape Wife
CBSNews: Hot potato! Mr. Potato Head turns 60
TheNation: What Race Tells Us About Anti-Government Attitudes
Politics
NYT: Paranoia Strikes Deeper, by Paul Krugman
- Stop, hey, what's that sound? Actually, it's the noise a great political party makes when it loses what's left of its mind. And it happened — where else? — on Fox News on Sunday, when Mitt Romney bought fully into the claim that gas prices are high thanks to an Obama administration plot. This claim isn't just nuts; it's a sort of craziness triple play — a lie wrapped in an absurdity swaddled in paranoia. ... First, the lie: No, President Obama did not say, as many Republicans now claim, that he wanted higher gasoline prices. The claim is a lie, pure and simple. And it's a lie wrapped in an absurdity, because the president doesn't control gasoline prices, or even have much influence over those prices. Finally, there's the paranoia, the belief that liberals in general, and Obama administration officials in particular, are trying to make driving unaffordable as part of a nefarious plot against the American way of life. And, no, I'm not exaggerating. This is what you hear even from thoroughly mainstream conservatives. And it's not just gas prices, the conspiracy theories are proliferating so fast it's hard to keep up. Thus, large numbers of Republicans firmly believe that global warming is a gigantic hoax involving thousands of scientists. Meanwhile, others are attributing the recent improvement in economic news to a dastardly plot to withhold stimulus funds, releasing them just before the 2012 election. And let's not even get into health reform.
CNN: GOP candidates focus on Louisiana
RawStory: Maddow: Romney campaign and Rove play fast and loose with the truth
Exonomix: Who Shouldn't Go to College?
- Rick Santorum's
recent diatribe
against higher education, in which he called President Obama a "snob" for wanting "everybody in America to go to college," has reinvigorated the seemingly endless debate over whether college is worthwhile.
Salon: The surprising new alliance between the Tea Party and labor
- When Republicans rode Tea Party anger to large majorities in Georgia's state Legislature in 2010, it seemed inevitable that sooner or later some of these restive constituents would turn against them. Few, though, would have predicted the cause of an uprising that went down this week: an anti-picketing bill aimed at silencing union members
Forums
TinfoilPalace: Top 10 Prophecies You Don't Know
TinfoilPalace: 10 Places Blurred on Google Maps
TheOilAge: listen to the forest
TheOilAge: THE "THERMO/GENE" COLLISION
HubbertsArms: 10 Minutes to Midnight: Gauging the Likelihood of War With Iran
HubbertsArms: Feeding the homeless is now illegal in at least six major U.S. cities
SilentCountry: Global 'water war' threat by 2030 - US intelligence
SilentCountry: Homeland Security Tracking Visitors Across Alternative News and Prepper Websites
DestinyCalls: Abandoned nuclear technology. Russian atomic lighthouses
DestinyCalls: The dead scientist list