Hello and good Thursday to you!
here's something from Linda that I thought was interesting.
Pew survey: Americans think politicians are talking too much about religion
Although most of us didn't need a survey to tell us the obvious, it's nice to see it in writing isn't it? LOL
I doubt many politicians will take notice, since there's too much money to be made doing it, but, maybe they will.
Sincere thanks to RJ at the
Global Glass Onion
and the Ozarker at
Conflicted Doomer
for all they do to help this blog be interesting and timely.
also, don't forget to go visit the forums linked at the bottom. They may be last on the blog, but are certainly not least!
Global Conflict
BBC: France gunman 'set to kill again
- French prosecutors say the Toulouse shooting suspect, now surrounded in his flat, planned more killings and admits being trained by al-Qaeda.
Guardian: Israel 'turning blind eye' to West Bank settlers' attacks on Palestinians
Reuters: Analysis: Bali attack plot shows Indonesia terror threat evolving
Spiegel: Murders in Toulouse: Authorities Helpless to Prevent Lone Wolf Attacks
Craig Monteilh says he did not balk when his FBI handlers gave him the OK to have sex with the Muslim women his undercover operation was targeting. Nor, at the time, did he shy away from recording their pillow talk.
"They said, if it would enhance the intelligence, go ahead and have sex. So I did," Monteilh told the Guardian as he described his year as a confidential FBI informant sent on a secret mission to infiltrate southern Californian mosques.
It is an astonishing admission that goes that goes to the heart of the intelligence surveillance of Muslim communities in America in the years after 9/11. While police and FBI leaders have insisted they are acting to defend America from a terrorist attack, civil liberties groups have insisted they have repeatedly gone too far and treated an entire religious group as suspicious.
NYT: French Slaying Suspect Dead After Police Raid Hideout
TOULOUSE, France —A 23-year-old Frenchman who claimed responsibility for the killings of four men and three children died on Thursday after jumping from a balcony as security forces stormed the apartment where had been holed up for more than 30 hours, Claude Guéant, the French interior minister said.
Mr. Guéant said the suspect had begun firing "with extreme violence" as officers assaulted the apartment. It was not immediately clear if he died as a result of the fall or if he had also been wounded earlier in a ferocious gunbattle with the officers.
NationalPost: Toulouse siege still ongoing as police blasts only intended to 'intimidate ...
HuffingtonPost: Edwin Black: Barack Obama Prepares for War Footing
Spiegel: Fears of Anti-Semitism: More and More French Jews Emigrating to Israel
Hosted: Soldiers loot Mali presidency after ousting leader
NYT: Libya Resists The Hague in War Crimes Case
Reuters: Clashes across Syria despite U.N. ceasefire call
ChicagoTribune: U.S. exempts 11 states from Iran sanctions; China, India exposed
HadalZone: More Russian Mind Games In Syria
Reuters: European shares beaten down by Chinese, German data
IBTimes: Israel Clears Out Embassy In Cairo
NPR: NYPD: Iran Has Done Surveillance In New York City
- A senior New York Police Department official says law enforcement has interviewed at least 13 people since 2005 with ties to Iran's government who were seen taking pictures of New York City landmarks. Police consider the activity to be pre-operational surveillance.
SeattleTimes: Consequences for security as NYPD-FBI rift widens
- In the fall of 2010, the FBI and New York Police Department were working together on a terrorism investigation on Long Island. The cyber case had been open for more than a year at the U.S. attorney's office in Brooklyn. So, the Justice Department was surprised when, without notice, the NYPD went to federal prosecutors in Manhattan and asked them to approve a search warrant in the case.
LAT: Marine sergeant faces dismissal for criticizing President Obama
CSMonitor: Afghan villagers say shootings were revenge
SeattleTimes: 40% of PTSD diagnoses at Madigan were reversed
- A Madigan Army Medical Center screening team reversed more than 40 percent of the post-traumatic stress disorder diagnoses of patients under consideration for medical retirement since 2007, according to information released by U.S. Sen. Patty Murray.
OWS
TransitionVoice: Occupy's growing pains
TruthOut: DHS Turns Over Occupy Wall Street Documents to Truthout
Jason Leopold, Truthout: "Did the Department of Homeland Security (DHS) advise local law enforcement officials on how to respond to the nationwide Occupy Wall Street (OWS) protest movement and/or play a hands-on role in the dismantling of more than a dozen Occupy encampments last year? The answers to those lingering questions may be found in the first official release of government documents related to OWS since the launch of the movement last year. DHS turned over hundreds of pages of documents to Truthout Wednesday morning."
Homeland Security Department Records Reveal Details on Role in Crackdown on Occupy Protests
Hacker News
CNN: 'Hacktivists' stole 58% of thieved data in 2011
Domestic Financial News
CNNMoney: Why the Volcker Rule is still a bad idea
CalculatedRisk: Housing: "Signs of Life"
- A couple of excerpts from an article by Neil Shah and Nick Timiraos at the WSJ:
MJPerry: Markets In Everything: Vibrating Tattoos
Mish: Ben Bernanke: Inflationist Jackass, Devoid of Common Sense, and Clueless About Trade, Debt, History, and Gold
MotherJones: Healthcare Might be in Healthier Shape Than We Think -
Austin Frakt posts a chart today
showing that productivity growth in the healthcare sector sucks. In the durable goods sector, for example, productivity doubled between 1995-2005. In the healthcare sector, it went down by a few percent. In the middle of an economic boom, healthcare actually got less productive. But wait. What does this mean? If I run a widget factory, measuring productivity is straightforward. If I make twice as many widgets with the same amount of labor and capital, my productivity has doubled. Hooray! But what does healthcare produce? What precisely needs to double to say that healthcare productivity has doubled?
EconomixNTY: The Limits of American Exceptionalism
- On Tuesday, Representative
Paul D. Ryan
of Wisconsin, chairman of the House Budget Committee, released a budget that,
he asserts
, represents the right path to fiscal responsibility. Is cutting revenue in the face of large budget deficits further evidence that Americans are an exceptional people, capable of doing things that elude others? Or does it represent another round of thinly disguised fiscal folly — the kind of thinking that has, in recent decades, undermined the exceptional degree of fiscal responsibility that made this nation great? Mr. Ryan's plan looks closer to folly, for three reasons:
LimitedInc: The kind of JOBS bill that only a crook or a legislator could love
Zerohedge: Deutsche Dumps Dodd - How Germany's Biggest Bank Ran Circles Around The Fed
- Why are we not surprised at the fact, as
reported by the WSJ
, that Deutsche Bank AG changed the legal structure of its huge U.S. subsidiary to shield it from new regulations that would have required the German bank to pump new capital into the U.S. arm.
CNNMoney: The impact of rising gas prices isn't as bad as you think - Mar. 21, 2012
: -- Gas prices are once again dominating the national debate. But despite rhetoric, high gas prices aren't hurting as much as they used to. In 1981, when oil prices spiked following the Iranian Revolution, gasoline represented nearly 5% of the nation's spending, according to the Bureau of Economic Analysis.
CNNMoney: Unemployment benefit claims fall to four-year low
TheNation: The High Cost of Being a Woman
- It turns out being a woman is an expensive undertaking. Despite laws on the books meant to prevent companies and firms from charging women more for the same products and services, we're still shelling out more than men for a variety of things. And we do it on less pay. A
new report
out this week from the National Women's Law Center
found that
insurance companies have been charging women $1 billion more than men for the same coverage.
SeattleTimes: US home re-sales complete best winter in 5 years
- U.S. home sales are gradually coming back. A mild winter and a stronger job market have helped boost sales ahead of the crucial spring buying season.
Reuters: Goldman loses bid to end lawsuit over risky CDO
Fortune: In stress tests, Fed may have inflated grades for TARP banks
- For two banks that have yet to repay government bailout funds, the Federal Reserve's stress test was easier than for rivals.
CapitalGainsAndGames: Ryan Budget Is Now Officially A GOP Problem
CNNMoney: Mortgage rate jumps past 4%
Global Financial News
Businessweek: Spanish Bonds Fall on Restructuring Concern; German Bunds Gain -
Spanish bonds fell, pushing 10-year yields to the highest level in a month, after Citigroup Inc. chief economist Willem Buiter said the nation faced an increasing risk of a debt restructuring.
GlobalPost: Is the worst of the euro crisis over?
- Maybe. But several pitfalls still lie ahead. (We're looking at you, Portugal.)
FuelFix: Stocks slip on China and Europe worries
Zerohedge: A Few Quick Reminders Why NOTHING Has Been Fixed In Europe (And Why LTRO 3 Is Not Coming)
NYT: U.S. Notes Europe's Progress in Easing Its Debt Crisis
Spiegel: 'Not Exactly Ambitious': Bundesbank Head Attacks Merkel's Budget Plans
Peak Oil and Energy News
Hosted: Ad attacks Obama on gas prices with faulty logic
TheOilDrum: Space-Based Solar Power
EnergyBulletin: The Peak Oil Crisis: Parsing the Bakken
Bloomberg: Saudi Oil Supply Claim Unlikely, Hofmeister Says - Video
- John Hofmeister, chief executive officer of Citizens for Affordable Energy and the former president of Shell Oil Co., talks about Saudi Arabia's oil supply and the outlook for the oil market. Hofmeister speaks with Betty Liu on Bloomberg Television's "In the Loop."
DetroitFreePress: Gas tops $6 a gallon in Alaska
- Forget $5 a gallon. In Alaska, you could be paying more than $6 a gallon. It's already happening at a handful of gas stations in one town.
Alaska may be one of the country's biggest oil-producing states, but it doesn't appear to be helping with gas prices. GasBuddy.com, a gas-price-tracking site that depends on readers' reports, finds Alaska to be the second-most-expensive state overall for gas prices after Hawaii. California is third.
Star-Telegram: Natural gas vehicles need government boost
GlobeAndMail: U.S. gasoline politics should boost Canadian producers
FDL: Speculation Responsible for Portion of Oil Price Run-Up, But Administration Looks Elsewhere for Solutions
- Economists at the Federal Reserve Bank of St. Louis
estimate
that Wall Street speculation
is now the second-largest contributor to oil prices
, accounting for 15% of the increase in oil prices over the last decade – correlating strongly with the expansion of commodity trading and speculation in oil futures. This makes speculation perhaps the most fertile ground for actually reducing gas prices, says Zach Carter:
ETFDailyNews: Worried About $6 Gas Prices? Why Consumers Could See $8 Bucks
ETFDailyNews: Dr. Marc Faber Talks Energy: Investors Should Avoid Oil and Alternatives
Commodities/Metals
Environmental
USGS
M 5.0, Vanuatu
M 4.2, off the coast of Oaxaca, Mexico
MSNBC: 'We need help': Mexicans count the cost of 7.4-magitude earthquake
TheDownwardSpiral: Media Shocked, SHOCKED, To Learn That Millennials Are Less Environmentally Conscious
ExtinctionProtocol: Awakening? 7.4 Mexico earthquake sets off seismic swarm at San Salvador volcano
ENN: Mild winters may shift spread of mosquito-borne illness
ClimateSignals: Six billion trees lost to pine beetles surviving in warmer winters
MotherJones: Mutant Heat Wave Shattering Records
ScienceDaily: Monarch butterflies down again this year as decline continues
Fuelfix: US to speed up Keystone XL pipeline
ExtinctionProtocol: Mysterious booming noise rattles Ontario neighborhood
- March 22, 2012 – ONTARIO – A neighborhood in Barrie's northwest end was rattled Tuesday night when a "sonic boom" brought residents out of their homes. Rob Higgins and his two sons were watching TV around 10 p.m. when a loud noise, described as jet plane breaking the sound barrier, ripped through the Wallace Drive home. "It was like a loud sonic boom. When I went outside, numerous neighbors came out to see what happened," Higgins said. "No one could see anything.
JacksonSun: Charges filed against Chevron execs in Brazil
Politico: 'Global warming' gets a rebranding
FiscalTimes: EPA Gets Epic Smackdown from Supreme Court
Spiegel: Sluggish Reaction to Fukushima: Germany Unprepared for Major Nuclear Disaster
- If a nuclear disaster comparable to Fukushima were to hit a German nuclear plant, authorities would be unprepared to handle it,
America in Decline
DeclineOfTheEmpire: Nothing Shocks Us Anymore
Zerohedge: Guest Post: The Ascendence Of Sociopaths In US Governance
MyBudget360: A costly lesson in student debt for young Americans –
34 percent of all student debt saddled to those under the age of 30. 47 percent of student loan borrowers appear to be in deferral or forbearance.
Washington'sBlog: What should the average citizen know about US War Crimes?
Zerohedge: Presenting The American Sweatshop: An Infographic Of The Online Retail Warehouse Temp Job
CommonDreams: Supreme Court Likely to Endorse Obama's War on Whistle-Blowers
WSJ: Billionaire Doles Out Biggest Election Checks
eXiled: The One-Percent's Doctrine For The Rest Of Us: Slavery, Feudalism, La-Da-Da, Dee-Dee-Dee…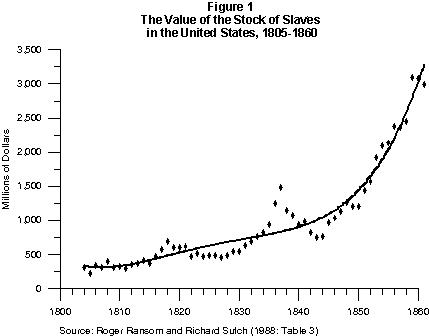 A little over a year ago, while researching the Confederacy's economy, I stumbled across this unnerving graph charting the value of America's "stock of slaves" in the last decades before the Civil War.
This graph tells the real story behind the South's secession: the value of the South's "slave stock"—the property of the ruling class — soared as secession approached, reaching an almost 90-degree angle in those final years before Harper's Ferry. The South's ruling class seceded to protect their riches, period:
FiscalTimes: Ryan's Plan could Decimate the Social Safety Net
Food and Water
CityFarmer: Families Turn to Urban Farming to Replace Grocery Needs across the Ozarks
Grist: 'Pink slime' is the tip of the iceberg: Look what else is in industrial meat
BigPictureAgriculture: Hot Five #2
- NOTE that this is the second of my "Hot Five" series which will now be a regular feature on this blog.
Grist: Farmers to use spider venom to protect crops
Internet and Online Privacy News
Alternet: Exposed: Inside the NSA's Largest and Most Expansive Secret Domestic Spy Center in Bluffdale, Utah
ArsTechnica: Fake law firm demands cash from Megaupload users with "settlement" offer
With the federal government having
shut down Megaupload
on charges of copyright infringement, scammers betting on the gullibility of former Megaupload users are trying to make a sleazy payday. According to
TorrentFreak
, users of Megaupload have received letters from a non-existent German law firm called "Dr. Kroner & Kollegan," which claims to be acting on behalf of copyright holders Universal, Sony, EMI, Warner, and Dreamworks.
Legal threats against Internet users who share copyrighted files are not unheard of, so former Megaupload users may be legitimately concerned. But TorrentFreak, which posted a
screenshot
of the fake letter (written in German), notes a few points that help show it's fake.
TheTeemingBrain: A real-life Skynet?
Science and Technology
ArsTechnica: Copyright troll smacked down again after fleeing to Florida
PhotoBlog: Spring greenery sprouts in the sky
ScientificAmerican: Can Fast Reactors Speedily Solve Plutonium Problems?
ScientificAmerican: Reign Check: Abundant Rainfall May Have Spurred Expansion of Genghis Khan's Empire
TechReview: Red Wine, Tartaric Acid And The Secret Of Superconductivity
- Last year, physicists discovered that red wine can turn certain materials into superconductors.
CosmicLog: Billionaire Paul Allen kicks off 'brain observatory' effort with $300 million
Software billionaire Paul Allen is pledging $300 million to establish a series of "
brain
observatories" at the Seattle research facility named after him, with the aim of mapping and manipulating the mouse brain.
The project's leaders say the insights gained could be applied as well to higher forms of life, including humans. "We believe that this project has the potential to revolutionize our understanding of the mammalian brain," Christoph Koch, chief scientific officer for the
Allen Institute for Brain Science
, and Harvard neuroscientist R. Clay Reid said in the journal
Nature
.
ArsTechnica: A MESSENGER to Mercury reveals a strange little planet
- Mercury is the smallest of the planets, and despite being known from antiquity, due to its proximity to the Sun, it has proven hard to study.
PopSci: Python Truck Fixes Potholes in Two Minutes Flat
RedditScience: Scientists now have evidence that Jupiter's core has been dissolving, and the implications stretch far outside of our solar system.
Medical and Health
Here's something kind of worrying from our good friend RJ
Reuters: Drug-resistant white plague lurks among rich and poor
- Tuberculosis is often seen in the wealthy West as a disease of bygone eras - evoking impoverished 18th or 19th century women and children dying slowly of a disease then commonly known as "consumption" or the "white plague". But rapidly rising rates of drug-resistant TB in some of the wealthiest cities in the world, as well as across Africa and Asia, are again making history. London has been dubbed the "tuberculosis capital of Europe", and a startling recent study documenting new cases of so-called "totally drug resistant" TB in India suggests the modern-day tale of this disease could get a lot worse. "We can't afford this genie to get out of the bag. Because once it has, I don't know how we'll control TB," said Ruth McNerney, an expert on tuberculosis at the London School of Hygiene and Tropical Medicine. TB is a bacterial infection that destroys patients' lung tissue, making them cough and sneeze, and spread germs through the air. Anyone with active TB can easily infect another 10 to 15 people a year.
(and this as well)
NYT: Gut Infections Are Growing Much More Lethal -
Deaths from the infections more than doubled from 1999 to 2007, to more than 17,000 a year from 7,000 a year, the
Centers for Disease Control and Prevention
reported. Of those who died, 83 percent were over age 65. Two thirds of the deaths were caused by a bacterium, Clostridium difficile, which people often contract in hospitals and
nursing homes
, particularly when they have been taking
antibiotics
. The bacteria have grown increasingly virulent and resistant to treatment in recent years. But researchers were surprised to discover that the second leading cause of death from this type of illness was the norovirus. It causes a highly contagious infection, sometimes called winter
vomiting
illness, that can spread rapidly on cruise ships and in prisons, dormitories and hospitals.
Telegraph: Resistance to antibiotics could bring "the end of modern medicine as we know it", WHO claim
DoctorTipster: Curcumin Can Combat Parkinson's Disease According To New Study
SingularityHub: The Next Stop on Your Journey Towards Longevity: The Personalized Life Extension Conference
HT to Hubberts Arms for the following story
RawStory: Mysterious 'zombie' disease afflicts thousands of Ugandan children
RawStory: Can aspirin really reduce the risk of cancer?
DoctorTipster: Marijuana-Like Compound Found Effective Against Late Stage HIV Infection
MSNBC: Pharmacies investigated for price gouging of scarce drugs
- Some selling cancer drugs at more than 100 times the normal cost
TheChart: Red flag found for imminent heart attack
- Most heart attacks hit without warning – when a blister plaque on the blood vessel wall ruptures. The resulting clot starves the heart of oxygen and nutrient-rich blood, causing a heart attack and possibly death.
MSNBC: Black women more likely to die of breast cancer
CNN: What's the link between PTSD, TBI and violence?
MSNBC: Army examining mental health programs
Vitals: CDC: Only half of first marriages last 20 years
SingularityHub: 100-Year Old Wonder Drug Now Shown To Prevent Cancer and Heart Attacks
Doomsteading, Gardening, Urban Farming
WaldenEffect: Encouraging broody behavior in a hen?
BackdoorSurvival: The Useful and Affordable Pocket Survival Kit
PreppingToSurvive: A Different Kind of Food-in-a-Bucket Plan
- A while back, I posted a series of pieces on why and how you should protect your food for the long-term.
Other News
MiamiHerald: 2 women plead not guilty in girl's running death
IBTimes: Megan Helal Dies After Binge Drinking; Texas Parents Sue Fraternity, Bar
WashingtonPost: Wife: 'Kony 2012' director suffers from psychosis, expected to be hospitalized
ChicagoTribune: White Mississippi teen gets life sentence in black man's death
Reuters: Parents of slain Florida teen speak at New York rally
CuriousCapitalist: Why the Post Office Loves Junk Mail
- Direct mail, a.k.a. junk mail, is all that stuff we generally don't want clogging up our mailbox – supermarket fliers, shopping catalogs, pre-approved credit-card applications. "It has probably got the best return on investment of any kind of advertisement," the U.S.P.S. Postmaster General Patrick Donahoe told me in an interview late last year. "What's the old saying? One man's junk is another man's treasure. I love the term junk mail,"
WBIRTV: Bill purports to protect schools when students pray, express faith
NYDaily: NYPD and FBI turf war could leave city in peril
IBTimes: Weird Guinness World Records: Completely Outlandish! [PHOTOS]
RedTape: Online GED seekers presented with bogus diplomas, lawsuit alleges
NY1: One Dead, Two Injured In Manhattan Building Collapse
NYT: Chinese Lawyers Chafe at New Oath to Communist Party
- BEIJING — Prominent rights lawyers in
China
issued sharp criticisms on Thursday of an order from the Justice Ministry that requires new lawyers and those reapplying for licenses to swear an oath of loyalty to the Communist Party.
Time: Tolerant Dutch Shocked by Accusations the Church Forced Castrations
- A Dutch newspaper has reported at least 10 men were forced to have castrations in the 1950s by the Catholic church.
It not only sounds ludicrous as a medical procedure, but in moral terms it's downright barbarous: castrating young men to "cure" them of their homosexuality. Yet this was how the Roman Catholic Church in the Netherlands treated gays in the 1950s, according to a Dutch newspaper, which claims at least 10 men were forced to go under the knife at the church's behest. The extraordinary allegations, which were published last weekend in the NRC Handelsblad newspaper, have prompted Dutch parliamentarians to demand an inquiry into the issue, raising questions about whether the church received political cover to take such extreme measures.
The newspaper said the castrations were regarded both as a treatment for homosexuality, as well as a punishment for those who accused clergy of sexual abuse. The newspaper said 20-year-old Henk Hethuis had been surgically castrated on the instructions of Catholic priests in 1956 after he told police he was being abused at the Harreveld boarding school in Gelderland. Although the monks were convicted of the abuse, Heithuis was nonetheless sent to a Catholic psychiatric hospital and then castrated. He died two years later in a car crash. The newspaper adds there are strong indications that at least nine other young men were castrated around the same time, either for whistle-blowing or for supposed homosexuality.
Politics
TheCaucus: The Caucus: Jeb Bush Backs Romney and Urges End to G.O.P. Battle
WashingtonPost: 'Etch a Sketch' comment creates new doubts about Romney
WashingtonPost: Santorum's blunt talk is proving troublesome
Guardian: Mitt Romney scores Jeb Bush endorsement
Forums
TinfoilPalace: The Latest from Benjamin Fulford
TinfoilPalace: Illuminati Use China to Loot the West (Makow)
TheOilAge: The Gods must be Crazy - Space junk raining down
TheOilAge: New expedition may solve Amelia Earhart mystery
HubbertsArms: NYPD says Iran has conducted surveillance in NYC
HubbertsArms: Student Loan Forgiveness Act
SilentCountry: This is absolutely absurd!
SilentCountry: U.S. Gasoline Prices are now 6.6% below all time record high
DestinyCalls: The Newton Manuscripts Online
DestinyCalls: Whole lotta shakin going on EQ warning