Happy Friday! I sure hope everyone has had a good week and looking forward to a great weekend.
Going to do some gardening before it starts raining so this post will be just a little bit early today.
here's something interesting, now where have I heard this sort of thing before????
BlacklistedNews: Queen Beatrix's Brother-In-Law Calls For Mandatory Birth Control For The "Unfit"
Here's something from Max, he interviews Matt Taibbi in the second half. good stuff.

Keiser Report: Vicious Circle of Bankster Huddles (ft. Matt Taibbi) (E277)
Much thanks also to RJ at the
Global Glass Onion
and the Ozarker at
Conflicted Doomer
, and to Doug at
3Es News
and David at
ETF Daily
, for their help today! These good friends help make this blog what it is so take a minute and go by and help support their work.
p.s. trying to make blog easier to read, so I changed the color of the links from light blue to a darker purplish something or other. Appreciate hearing if that helps any. Also trying to add spaces between groups of links as well as more text with linked stories to help as well.
feedback is always appreciated!
Peak Oil and Energy News
JessesCafe: A Study On Speculation in the OIl Market For Those Economists Who Have Apparently Not Seen It
Here is a study from the St. Louis Fed on Speculation in the Oil Market that indicates that speculation contributed about fifteen percent to the increase in prices in the oil market during a recent price increase.
Businessweek: Why Obama's Crackdown on Oil Speculators Won't Work
BusinessInsider: An Oil War In The World's Newest Country Risks The Possibility Of A Wider Conflict
UPI: Iraq sets sights on No. 1 at OPEC
CNNMoney: Gas prices continue retreat
FuelFix: GE Profit, Revenue Drop
- General Electric's earnings declined 12% but rose on an operating basis, fueled by renewed profit growth at its big energy-infrastructure division.
Global Conflict
Businessweek: Clinton Raises Possible NATO Syria Role as UN Increases Monitors
Reuters: Shocking nation, Norway killer describes island massacre
CNN: Norway mass-shooting trial reopens debate on violent video games
NYT: Anxious Egyptians Jam Tahrir Square in Protest
- Tens of thousands of Egyptians packed into central Cairo's Tahrir Square on Friday in a collective spasm of last minute anxiety that Egypt's ruling generals might be trying to sabotage the transition to civilian democracy just as the presidential election is to begin next month.
Spiegel: The World from Berlin: 'The Asian Arms Race Is Starting to Look Ominous'
India added itself to the short list of nuclear-armed countries with ballistic missile capability on Thursday. More importantly, though, the country's successful test marks a new chapter in the developing Asian arms race. German commentators express deep concern on Friday.
Reuters: Bashir says Sudan to teach South "final lesson by force"
Hosted: Breivik studied al-Qaida attacks before rampage
Reuters: China's Wen in Iceland, eyes on Arctic riches
NYT: Pentagon Sought to Stop Paper From Publishing Photos
- 19 Apr 2012 The grisly photographs of American soldiers posing with the body parts of Afghan insurgents during a 2010 deployment in Afghanistan were the source of a dispute between The Los Angeles Times and the Pentagon lasting weeks.
Reuters: 300 monitors should be sent to Syria to stop violence: Annan spokesman
CBSNews: SKorea asks China about NKorean missile carrier
NYT: Fears Rise That Economic Recovery May Falter in the Spring
- WASHINGTON — Some of the same spoilers that interrupted the recovery in 2010 and 2011 have emerged again, raising fears that the winter's economic strength might dissipate in the spring.
Alternet: N. Korean rally calls for death of S. Korea's Lee
BlacklistedNews: Taiwan tests 'China invasion' scenario
Spiegel: The Third Generation: Young Israel's New Love Affair with Germany
- German passports, Berlin DJs and language lessons: After decades of wariness, Israelis have discovered a new love for Germany.
VOA: Panetta: China Assisted North Korea Missile Program
SeattleTimes: Pentagon: America will be ready if needed in Syria
- U.S. military leaders clearly expressed reluctance about using American might to stop the unending violence in Syria, insisting that diplomacy remains the best option to force President Bashar Assad to end the brutal crackdown on his own people.
SeattlePI: Tens of thousands protest military's rule in Egypt
Reuters: More U.N. monitors heading to Syria as 13 people killed
OWS
Gothamist: NYPD Arrest At Least 10 As Occupy Wall Street Seeks Sanctuary On Federal Property
iReport: Occupy The Military Industrial Complex
Hacker News
ArsTechnica: Accused Estonian fraudster extradited to the US appears in federal court
- An Estonian man has been extradited to New York to face charges he was part of a hacking gang that infected more than 4 million computers with malware as part of a massive click-fraud scheme.
RawStory: 'Anonymous' hacker: Legalize marijuana for the cure
Technolog: 15-year-old hacker hits 259 sites in 3 months: police
Domestic Financial News
ETFDaily: Why Both Political Parties Are Leading Us Down A Road That Will Only End In Economic Disaster
CharlesHughSmith: The Market's Getting a Wedgie
Reuters: Legal giant Dewey & LeBoeuf retains bankruptcy counsel, role unclear
- NEW YORK - Elite New York law firm Dewey & LeBoeuf has hired a prominent bankruptcy attorney as it struggles with high debt and partner defections, according to two attorneys at other law firms who have knowledge of the matter.
BottomLine: Cities where unemployment is twice national rate
YourBOFA: Your Bank of America
- Dear Fellow American, Welcome to your Bank of America. Today, it's time to acknowledge that our Bank isn't working anymore—not just for the market, but for people, our real customers
FiscalTimes: The Income Gap: A New Look at an Age-Old Problem
Reuters: Goldman Sachs faces new insider trading probe
- NEW YORK - Federal prosecutors in California are investigating a Goldman Sachs employee suspected of giving inside information on two public companies to Raj Rajaratnam, convicted last year in one of the largest insider trading cases in Wall Street history.
EconomyWatch: Inside the foreclosure factory, they're working overtime
- In a quiet office in downtown Charlotte, N.C., dozens of Wells Fargo's foreclosure foot soldiers sit in cubicles cranking out documents the bank relies on to seize its share of the thousands of homes lost to foreclosure every week. They stare at computer screens and prepare sworn affidavits that are used by lenders in courts across the country to seize homes. Paid $30,700 to start, these legal process specialists, the title that goes with the job, swear an oath under penalty of perjury that they're corporate vice presidents. They're peppered with e-mails from managers to meet daily quotas of at least 10 or 11 files day. Pressured to meet daily production quotas, they are likely making mistakes that inadvertently could toss a family out of its home and onto the street, according to these workers.
NakedCapitalism: Schneiderman Propagandist Confirms Report of Lack of Staffing for Mortgage Fraud Task Force
WSJ: Economic Reports Spark Recovery Doubts
- Rising layoffs, falling home sales and slowing manufacturing activity are sparking fears that the economic recovery is headed for a springtime stall for the third year in a row.
CNNMoney: Social Security, Medicare report card on tap
SFGate: Strong railroad profits show US economy growing
SeattleTimes: Fed: Banks get 2 years to comply with Volcker Rule
- The Federal Reserve says banks will have two years to comply with a rule that would ban them from trading for their own profit.
CNNMoney: 'I'm 39 with $1.2M saved, can I finally live it up?'
MSNBC: Obama, GOP square off on student loans
Global Financial News
NYT: Sarkozy Re-election Bid in Trouble
- Nicolas Sarkozy could be the first one-term French president since 1981, with the first round of voting scheduled for Sunday.
CNNMoney: Investors to ECB: 1 trillion euros is not enough
Alphpville: Eurozone credit contagion, in 8 easy steps
- As well as warning that eastern Europe has
the most exposure
to a eurozone credit freeze, the IMF has given us a handy, visual guide to eurozone contagion
Reuters: Not ECB's Job to Tackle Spain's Problems
. - Spain should take a rise in its bond yields as a spur to tackle the root causes of its debt woes, not look to the European Central Bank to help by buying its bonds, European Central Bank policymaker Jens Weidmann told Reuters.
Spiegel: What a Hollande Victory Would Mean for Merkel
- As Europe continues to integrate both economically and politically, the outcomes of national elections have grown in importance to reach beyond their own borders.
Zerohedge: The War For The BOJ's Balance Sheet Gets Real
FT: A transatlantic tale of paralysis
-
Europe is in a fair mess.
Travelling to the US reminds me that this is a shared affliction. Political paralysis rules. The maddening thing is that everyone – maybe that should be almost everyone – says they know what must be done. They just won't do it. Americans are appalled by the cack-handed response of European leaders to the euro crisis. You cannot blame them. This has been going on for more than two years and the eurozone still sits on the edge of catastrophe.
Reuters: Emerging powers ready to hand over billions to IMF
- Major emerging powers stand ready to pledge money to bolster the IMF's crisis-fighting war chest, though Brazil is holding out for promises that their voting power at the global lender would increase.
BusinessInsider: Horrifying New Details In The Bo Xilai Scandal
DailyMail: Petrol crisis looms as tanker drivers reject deal that could have averted strikes
BBC: Italian museum burns artworks in protest at cuts
Reuters: London calling: France, get your head out of sand
WSJ: Ireland Struggles to Retrain Workers
Commodities/Metals
Mineweb: Gold races towards $1,645/oz as Euro firms
SeattleTimes: Corn surges on rumors of big Chinese purchase
- The price of corn surged 3 percent Thursday as rumors circulated that China is on the verge of making a big purchase of it.
CommodityOnline: Expected easier Chinese monetary policy may boost Gold demand: HSBC
Environmental
USGS
M 4.6, Bougainville region, Papua New Guinea
Guardian: US oil boom fuels earthquake rise – but fracking not to blame, scientists say
- No evidence that fracking – where chemicals are pumped into rock – has caused rise in man-made quakes, research shows
RawStory: Gulf fishermen report eyeless shrimp, malformed fish hearts after oil spill
ScienceDaily: Lizard moms may prepare their babies for a stressful world
McClatchy: House moves along Restore Act to help Gulf Coast
WSJ: Storm Chasers Create Chaos
- As Tornado Fans Multiply, 'Rolling Roadblocks' Delay Emergency Crews, Scientists
CNN: Freak windstorm blasts Turkey's largest city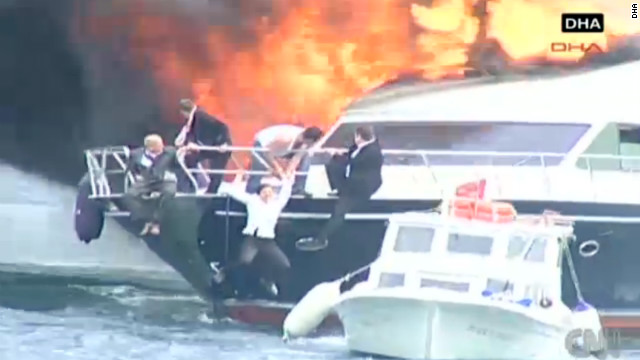 Itenerararies: National Park Service touts green themes and waives fees
Grist: Obama may blow off the Earth Summit
ScienceDaily: Marine scientists urge government to reassess oil spill response
CityFarmer: Lawns of foreclosed homes painted green in Fresno, California
(damn, make sure you watch the video!)
America in Decline
McClatchy: Florida's welfare drug tests cost more money than state saves, data shows
BlacklistedNews: Teacher arrested for firing blanks at his students
EconomyWatch: Foreclosure ripple effect: 8.3 million children in jeopard
y - When we think of foreclosure, we tend to think of the tremendous financial toll it takes on adults. But a new report sheds light on the millions of children who are having their lives thrown into disarray by the crisis as well.
HuffingtonPost: Homeless Children Living On The Highway To Disney World
- People who advocate for hotel families speak of them as the new face of poverty in America. They say that the hotel is to the modern American family what the city shelter was to the homeless adult of the 1980s and the migrant camp was to the refugees of the Oklahoma dust storms. Every state in the country has hotels with families in them, but it's hard to think of a place more emblematic of the disillusionment at the heart of the American economy than the row of $149-per-week accommodations pointing the way to the fairytale opulence of Cinderella's Castle.
ABC-7News: Charter school students to be screened for drugs
"Just because parents, kids voluntary seek to go to this school doesn't mean government can search whatever they want at random, said Howard Simon with the American Civil Liberties Union of Florida.
Simon told us the ACLU wants the district to reject drug screening on teenagers as young as 12.
"I think a random drug testing program is a poor substitute for a comprehensive drug program," remarked Simon.
WBIR: Job-search requirements for TN jobless move forward
Legislation strengthening requirements for receiving and keeping state unemployment insurance passed the state House Thursday, and a full vote from the Senate is set for next week.

The bill, referred to as the Unemployment Insurance Accountability Act of 2012, would require those receiving benefits to apply for at least three jobs every week and include detailed accounts of these applications online or at a local career center. That exceeds the federal requirements for unemployment benefits.

Random audits of 1,000 of these forms also would occur under the legislation.

The bill also would make it more difficult for fired employees to claim unemployment when their former employers say they were insubordinate. Those jailed during their unemployment also would be ineligible for benefits.

Despite the 76-16 vote for the bill, several legislators voiced their opposition during debate. Rep. Mike Stewart, D-Nashville, voted against it and was especially curious about elements of the legislation he said would force the unemployed to take lower-paying jobs that would not use the skills they had from previous jobs.

"You're going to force a lot of Tennesseans out of the middle class," he said.
Food and Water
CNNMoney: Starbucks to phase out bug extract as food dye
Reuters: U.S. farms help China super-size food supply
- ALBION, Indiana/BEIJING - China's demand for a protein-rich diet is growing faster than farmers can keep up. The solution: snapping up millions of live animals raised by U.S. farmers, capitalizing on decades of cutting edge agricultural research in America.
BBC: 'Huge' water resource exists under Africa
Scientists say the notoriously dry continent of Africa is sitting on a vast reservoir of groundwater.
Science and Technology
ScienceDaily: TV as thin as a sheet of paper? Printable flexible electronics just became easier with stable electrodes
ArsTechnica: Feature: Practically impossible: The quest to decipher Fez's cryptic final puzzle
ArsTechnica: New report recommends NASA rethink how it avoids contaminating other worlds
- Over the past several decades, there's been a stunning revolution in how we view the prospect of life on other planets.
Technolog: Report: Next iPhone could be made of 'Liquidmetal'
Medical and Health
ScientificAmerican: The Rue Age: Older Adults Disengage from Regrets, Young People Fixate on Them
Reuters: One in four Americans without health coverage: study
MSNBC: Was 2-gallon-a-day Coca-Cola habit behind death of 30-year-old woman?
TodayHealth: 'Pregnant man' separates from wife
Reuters: Cancer screening spurs overdiagnosis debate
TheChart: Measles cases reached 15-year high in 2011
- Back in 2000 measles was eliminated from the United States, according to the Centers for Disease Control and Prevention. But now a
new CDC study
tells us there were 17 outbreaks and 222 cases of the highly infectious disease reported in 2011.
An outbreak is defined as three or more cases linked by time or location. The average age of those infected was 14 and most were infected while traveling abroad. Seventy patients were hospitalized, but there were no deaths reported.
TheChart: FDA warns of fentanyl patch dangers to children
- Children explore their worlds by touching and tasting items within their reach. That can cause deadly results when the object of their curiosity contains a potentially lethal drug like pain relieving fentanyl.
WorldNews: Vietnam seeks help as mystery disease kills 19
BodyOdd: No laughing matter: Fear of clowns is serious issue
Doomsteading, Gardening, Urban Farming
CanadianDoomer: Superglue: A Reader's Comment
Other News
WSJ: Woman in Secret Service Scandal Said to Leave City
CNN: plane with unresponsive pilot crashes
Hosted: Era of missing children on milk cartons recalled
STLToday: Marijuana rally in trouble at Colorado university
CBSNews: Basement excavation under way in Etan Patz case
HuffingtonPost: 4/20: How 'Weed Day' Got Its Name
Politics
LAT: Nugent: Secret Service satisfied comments did not threaten Obama
BrilliantAtBreakfast: Behold a Real Liberal Democrat
If anyone even suggested to Barack Obama that he deliver a speech this dead-on and sarcastic, one calling out the Republican Party, that staffer would be fired immediately. I think Obama would shit his pants behind the podium if he ever delivered a speech like this. Use this clip of Roosevelt's speech to see just how far to the hard right Overton's window has shifted and think about what
real
liberalism used to look like, at how
real
Democrats worked for you before this fruitless, centrist, bipartisan compromise bullshit came into vogue.
FT: They Said What? More Gaffes, Goofs, and Gaucherie
- slip of the tongue can sometimes
make or break an election
. This year's crop of candidates may be close to breaking the record as they suffer from severe cases of foot-in-mouth disease – a condition not covered by Obama's health care reform plan.
RawStory: Stewart: Watch Fox pundits' reversals now that 'Mitt happened'
Reuters: Frontrunners emerge for a Romney Supreme Court pick
- WASHINGTON - Now that Mitt Romney is the presumptive Republican nominee for president, the names of people he might appoint to the Supreme Court are starting to roll off the tongues of activists, lawyers and former Republican aides.
DailyPaul: Romney Under Felony Investigation for Voter Fraud!
Reuters: Rove rides again, as a force behind Romney
- WASHINGTON - Nearly a decade ago he was dubbed "Bush's Brain," for his influence in guiding Republican George W. Bush to the U.S. presidency. This year, Karl Rove could be Mitt Romney's brawn.
BusinessInsider: 10 Whiny Emails We Just Got From Ron Paul Supporters
- For some reason Business Insider is being bombarded with emails from Ron Paul supporters whining about how we aren't covering Ron Paul enough.
Forums
TinfoilPalace: Children grow up addicted to online porn sites: Third of 10-year-olds have seen explicit images
TinfoilPalace: Before you judge others....
TheOilAge: Carnival Star Princess covers up ignoring ship in distress
TheOilAge: Sudan declares war on South Sudan
HubbertsArms: This pings the whiskey, tango , foxtrot meter : Fema warning
HubbertsArms: Democrats conceal post-election austerity plans
SilentCountry: U.S. Advisers Say It's Now Safe to Publish Bird Flu Studies
SilentCountry: Teacher Refuses to Let Kindergartner Use Bathroom; makes child sit in own mess
DestinyCalls: Earthing , grounding yourself to the earth cures
DestinyCalls: Vibrational exercise