Ok, I just think this next story is pretty cool. I need to go to more flea markets! LOL
A woman who paid $7 (£4) for a box of trinkets at a West Virginia flea market two years ago apparently acquired an original painting by the French impressionist Pierre-Auguste Renoir without knowing it.
The woman considered discarding the painting to salvage its frame, but instead made an appointment to have it evaluated in July by the Potomack Co auction house in Alexandria, Virginia, said its fine arts director Anne Norton Craner.
Much thanks to RJ at the
Global Glass Onion
and the Ozarker at
Conflicted Doomer
, and Doug at
3Es News
and David at
ETF Daily
.
Take a min. and go by and say hello, and be sure to swing by the forums too. You'll find them linked at the bottom of the blog post.
Peak Oil and Energy News
Zerohedge: Guest Post: Europe Has Had Enough, But Can It Stand Up To Gazprom?
FDL: The Gas Tax vs. Fuel Economy Debate
EconoBrowser: Geopolitical unrest and key oil producers
CNBC: 4 Biofuels That Don't Take Food Off People's Tables
SeattleTimes: Texas rice farmers object to pipeline plan
CNBC: Candidates Make Slippery Claims on Oil
EnergyBulletin: International Drilling Trade Group Calls Romney's plan to turn over federal lands to states 'Populist raw meat'
Global Conflict
Reuters: Obama vows to track down ambassador's killers, tightens security
IBTimes: Sam Bacile And His Low-Budget Anti-Muslim Movie: Is It All A Hoax?
WillitsNews: Movie that set off violence in Middle East produced by Southern California nonprofit
Hosted: California man confirms role in anti-Islam film
CBSNews: US launching apparent terrorist hunt in Libys
NYT: Turmoil Spreads to US Embassy in Yemen
Reuters: Yemeni protesters storm US embassy in Sanaa
USNews: Israel PM hints he will keep pressuring US on Iran
Telegraph: US Ambassador killed in Libya: Barack Obama dispatches US marines to hunt killers
- Barack Obama dispatched 50 US marines to Libya to help hunt down the killers of American ambassador Chris Stevens as suspicions grew that the attack was planned and carefully orchestrated.
CNN: U.S. increases embassy security worldwide after Libya attack
USAToday: After attacks in Egypt and Libya, USA asks: Why?
OWS/Protests
WashingtonPost: In Chicago, Rahm Emanuel is in a showdown against teachers
Businessweek: In Chicago, the Teachers' Last Stand
DailyCensored: Corporate Media's War on Public Education
Domestic Financial News
LAT: All eyes on Fed, Bernanke as stimulus announcement expected
Reuters: Wholesale inflation rises; labor market struggles
CuriousCapitalist: More Expensive Gas Pushes Up US Wholesale Prices
CuriousCapitalist: Weekly U.S. Jobless Aid Applications Jump to 382K
- The number of Americans seeking unemployment benefits jumped to a seasonally adjusted 382,000 last week, the highest level in two months. The Labor Department says applications increased by 15,000 in part because of the impact of Hurricane Isaac, which disrupted work in nine states and boosted applications by 9,000. The four-week average, a less volatile measure, increased for the fourth straight week to 375,000.
CNNMoney: U.S. credit warning? Who cares?
MarketWatch: Financial crisis to cost $7.6 trillion by 2018
BusinessInsider: Big Banks Pushed Nearly A Million Homeowners Toward Foreclosure
Reuters: US House Speaker Boehner says not confident about fiscal cliff
Reuters: GLOBAL MARKETS-Dollar slides, stocks subdued as Fed QE3 looms
WashingtonPost: Shares in defense and aerospace giants fall following confirmation of merger talks
Bloomberg: Bernanke Policy Credibility Seen Outlasting His Fed Term
Economix: Behind the Decline in Incomes
Economix: Why Men Drop Out of the Labor Force
- As I
mentioned on Friday
, the share of men who are actively in the labor force is at an all-time low (a trend David Brooks also explored in his
column
Tuesday). Now Steve Hipple, an economist at the Labor Department, points me to
a related paper
from the Federal Reserve Bank of Atlanta, which helps explain why. It finds that men typically leave the labor force for reasons systematically different from the reasons that women do. The trends basically boil down to disability versus homemaking
Zerohedge: Inside The Student Loan Debt Bubble
Zerohedge: Cui Bono Fed: Who Benefits from the Federal Reserve?
- Cui bono--to whose benefit?--is a skeptic's scalpel that cuts through the fat of propaganda and political expediency to the hard truth. Since the world has been trained (in Pavlovian fashion) to hang on every word issued by America's privately owned central bank, the Federal Reserve, it's appropriate to ask a simple but profound question:
Who benefits from the Fed's existence and its policies of loaning "free money" to banks at 0% and ZIRP (zero interest rate policy)?
CNBC: Economy 'In a Deep Hole, Crawling Along': Feldstein
WSJ: Vital Signs Chart: 3.5 Unemployed Per Job Opening
FDL: Moody's Follows Other Rating Agencies Into Incoherence About Fiscal Cliff
EconomyWatch: Jobless claims rise, some due to Tropical Storm Isaac
NBCNews: Energy, food prices lift inflation in August
WashingtonPost: QE3: What is quantitative easing? And will it help the economy?
Global Financial News
EconomicTimes: Spain's Prime Minister Mariano Rajoy considers ECB bond programme
MaxKeiser: BREAKING: ATM's in Portugal not working
NYT: Integrating Banks Spurs Last-Minute Fears in Europe
Bloomberg: Greece Prepares to Lease 40 Uninhabited Islands to Reduce Debt
Econospeak: Ethnic Stereotyping and Class: Two Ways to Look at the Eurozone Crisis
- Hats off to
Darian Meacham
who says what needs to be said: it is absurd to speak of countries as if they were single individuals (much less "representative agents") and explain the problems of peripheral Europe on the failings of entire peoples or cultures. In every instance, and not only Greece, the focus of Meacham's post, the "national" crises of corruption and barriers to initiative can be traced to an elite class that benefits from them. Taxes are automatically deducted from workers' paychecks, while the rich pay nothing. A tangle of red tape insulates business owners from competition and provides opportunities for insiders to harvest a never-ending flow of bribes. Meacham could have gone on to point out that, if any interest group is blamed in the media, it is labor. The key to progress, we are told, is liberalizing labor markets—removing certifications, restrictions on firing, centralized wage bargaining and so on. What this argument conveniently overlooks as that the
most
regulated labor markets can be found in the social democratic countries of the north, which nevertheless regularly enjoy trade surpluses. It is not labor that has failed in the deficit countries, but capital.
BlueRidgeNow: Greece suffering "merciless lashing," - president
Greece's President Karolos Papoulias urged the country's creditors Tuesday to ease their demands for more austerity, claiming that the country has suffered a "merciless lashing" "I think we have paid enough for our mistakes, and Europe must realize that it needs to help Greece," Papoulias told a delegation of visiting Canadian officials.
ETFDaily: German Court Caves-In To Euro-Zone Hyperinflation
Mish: China's Shadow Banking System Collapses Exposing Numerous Ponzi Schemes; Implosion Reaches Critical Mass
Commodities/Metals
ETFDaily: Gold and Silver Prices: Breakout Time, Not Bubble Time
Mineweb: Will China's rare earths stockpiling stabilize prices?
Environmental
USGS
M 3.1, 79km N of Road Town, British Virgin Islands
MSNBC: New, colorful monkey species discovered
- A shy, brightly colored monkey species has been found living in the lush rain forests at the heart of the Democratic Republic of Congo, a find that utterly surprised the researchers who came upon it.
Reuters: Gas glut threatens climate battle-IEA
StarTribune: Federal investigators: Parts of failed pipe in Calif. refinery fire had walls as thin as penny
EnergyBulletin: At edge of Peruvian Andes, tracking impacts of warming
ClimateCentral: 'Astonishing' Ice Melt May Lead to More Extreme Winters
DesdemonaDespair: Image of the Day: Satellite view of Siberia wildfires, 11 September 2012
Spiegel: 'Blood Ivory': Brutal Elephant Slaughter Funds African Conflicts
America in Decline
Fox4kc: Local Food Pantries Almost Empty
– There is a desperate need for food donations at Salvation Army centers across the Kansas City metro area. Major Butch Frost told FOX 4 News demand for food is up 62 percent from last year. More families are out of work or struggling to make ends meet, so they are turning to local food pantries to feed their families, he said.
CNBC: Glenn Beck Is Back on TV
NBC: Cop drags woman, 77, from car after ID refusal
Food and Water
Bloomberg: Asia Risks Water Scarcity Amid Coal-Fired Power Embrace - Bloomberg
: Inner Mongolia's rivers are feeding China's coal industry, turning grasslands into desert. In India, thousands of farmers have protested diverting water to coal- fired power plants, some committing suicide. The struggle to control the world's water is intensifying around energy supply.
WSJ: NYC big-soda crackdown plan goes to vote Thursday
BlacklistedNews: US and China Caught Secretly Testing GMO Rice on Children
CattleNetwork: A tour of California beef and dairy operations
Grist: Millennials: The emerging organic majority?
Rodale: The Most Toxic Pesticide You'll Soon Be Eating
Science and Technology
TechReview: Can Crowdsourcing Bring Unused Patents Back from the Dead?
RedditScience: 'Strong evidence' Richard III's body has been found
CosmicLog: Mars rover uses its X-ray vision
CosmicLog: Tributes to first moonwalker Neil Armstrong play out on air and at sea
NBCNews: Game community mourns death of American killed in Libya
Medical and Health
MSNBC: Texas mom gets go-ahead for historic double-arm transplant
CNN: West Nile cases may have peaked, officials say
CNNHealth: Gross, sure -- but maggots have medical benefits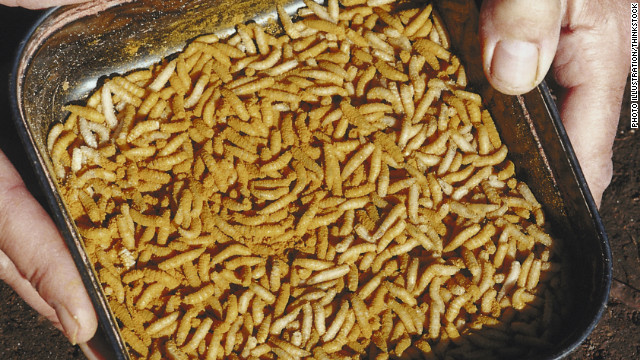 Vitals: Ricotta salata cheese tied to 3 listeria deaths, 14 hospitalizations
MSNBC: L'Oreal anti-aging creams get FDA warning
Rodale: The Top Natural Treatments for Lyme Disease
ExtinctionProtocol: WHO warns Ebola out of control in Democratic Republic of Congo: deaths rise to 31
Doomsteading, Gardening, Urban Farming
ModernSurvivalBlog: Advantages of the Dakota Fire Hole
PeakProsperity: Solar Oven Makes Clean Drinking Water from Salt Water
ResilientCommunities: Eating Well, After the Supermarket Runs out of Food
Other News
Telegraph: Hillsborough: 'absolutely essential' that police are prosecuted
StarTribune: Texas boy kidnapped 8 years ago now seeing parents
IBTimes: Obie, 77-lbs Dachshund, Tries To Lose Weight With The Help Of Nora Vanatta [PHOTOS]
Rawstory: 7-foot-4 Great Dane becomes world's tallest dog
USAToday: Woman, 73, reports rape in Central Park
Telegraph: France shooting: alleged violent past of son of Alps murder victim
NBCNews: 19 killed as elevator plunges 30 floors in China
BlacklistedNews: US Totalitarianism Loses Major Battle As Judge Permanently Blocks NDAA's Military Detention Provision
Gallup: U.S. Satisfaction Up to 30%, Highest in Three Years
Politics
WashingtonPost: Fact-checkers say no to Romney 'apology' claims
ChicagoTribune: National debate over voter ID moves to Pennsylvania high court
NBC: Timeline: Political fallout from the attack on diplomats in Libya
IBTimes: Who Are The 20 Allegedly Most Corrupt Members Of Congress?
BusinessInsider: The Ten Investments That Made Paul Ryan A Millionaire
DailyFinance: How Barack Obama Made His Fortune
ThinkProgress: Decision Upholding Pennsylvania Voter ID Law Relied On 1869 Case Warning Of 'Rogues,' 'Strumpets,' and 'Wandering Arabs'
OverheadBin: Travelers arrested after hiding small primates in underwear at Delhi airport
Forums
Tinfoil Palace
The Oil Age
Hubberts Arms
Silent Country
Destiny Calls